Zimmer Biomet and 4 Other Stocks With Insider Buys
Posted: April 27, 2018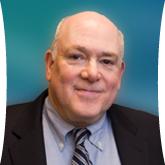 This weekend I went looking for companies whose chief executives have bought their own shares in February and March.
More specifically, here's what I looked for:
•The stock's market value is $200 million or more.
• The stock price is no more than 15 times earnings.
•The company's debt is less than stockholders' equity.
• Company insiders purchased at least 10,000 shares since Feb. 1.
• The company's CEO purchased at least 5,000 shares.
Only five companies measured up. Let's have a look.
ZBH
The only large-cap stock that made the grade was Zimmer Biomet Holdings Inc. (ZBH), the leading maker of artificial hips and knees. When I say "leading," I refer not only to the United States but to Europe and Japan as well.
Do you need a hip or knee replaced? I hope not, but the chances grow as you age. Given an aging population, demographics are working in Zimmer Biomet's favor.
The company's revenue growth came to a screeching halt last year, but profits improved to $8.90 per share, a record. The stock is at about $121 at this writing, so it is selling for less than 14 times earnings — cheap in this market.
Bryan Hanson, previously a Medtronic executive, took over as CEO in December and bought just over 25,000 shares in February, for a little more than $3 million. I think he will be pleased with the results.
FS INVESTMENT
One mid-cap stock qualified: FS Investment Corp. (FSIC). Based in Philadelphia, FS lends money to private middle-market companies. It recently struck up an alliance with the famed private-equity investor KKR & Co. (formerly Kohlberg Kravis Roberts).
Selling for 10 times earnings and for less than book value (corporate net worth per share), FS attracts me as a value. I have to admit that profitability has been erratic and often mediocre. But at this stock price, there's room for pleasant surprises.
On four days in February, CEO Michael Forman bought a total of 129,453 shares at prices between $7.33 and $7.44. Three directors also bought shares in February and early March.
CROSS COUNTRY
Three small-cap companies made the list. The one I like best is Cross Country Healthcare Inc. (CCRN). Based in Boca Raton, Fla., Cross Country is a staffing company for nurses and other medical personnel. It has frequently struggled over the years but did very well last year.
William Grubbs, the chief executive, bought 10,000 shares in early March, bringing his holding to 353,741 shares, worth about $4.1 million. Frederick Dennis Ducham, the president, purchased 10,000 shares; his total stake is about $882,000.
Larry Cash, a director, bought 5,000 shares; his holding comes to about $1.3 million.
Cross Country stock is attractively valued at 11 times recent earnings, and analysts like it. I'm nervous because of the past history (five losses in the past 10 years), but on balance I think the stock is timely.
PENNANTPARK
PennantPark Investment Corp. (PNNT), like FS Investment, is a lender to middle-market companies. In February, CEO Arthur Penn picked up 10,000 shares at $6.94 a share, and he is a frequent buyer.
I will refrain from recommending PennantPark however. Its Altman score scares me. That score (a formula based on five financial ratios) can be a predictor of potential bankruptcy or financial distress.
TICC CAPITAL
TICC Capital Corp. (TICC), out of Greenwich, Conn., is a business development company. It makes loans to public and private businesses and may take equity stakes in them as well.
Jonathan Cohen, CEO, and Saul Rosenthal, president, own well over a million shares and added to their stakes in February and March. Valuations are attractive. But there are some bad signs as well.
TICC has sustained five losses in the past 15 years. Profitability was great in 2016, but so-so most other years. The company's book value has hardly grown since 2008. On the whole, I'd need more evidence before I'd bite.
PAST PERFORMANCE
I've written 45 columns on insider buys and sells over the years (including today's column) and have tabulated the results for all those written from January 1999 through March 2017.
Stocks I recommended that showed insider buying beat the Standard & Poor's 500 Index by an average of 6.7 percentage points over 12 months.
Stocks that had insider purchases, but which I said I wouldn't buy, trailed the index by more than 28 percentage points.
Stocks where I noted insider selling were even with the S&P 500 (within two hundredths of a percent).
So far, pretty good. But there's a coda. Stocks where I noted insider buying but made no recommendation beat the S&P 500 by 16.3 percentage points.
Disclosure: I have no positions for myself or clients in the stocks discussed in today's column.
John Dorfman is chairman of Dorfman Value Investments LLC in Newton Upper Falls, Mass., and a syndicated columnist. His firm or clients may own or trade securities discussed in this column. He can be reached at jdorfman@dorfmanvalue.com.