Women Dominate my Latest Economic Forecasting Contest
Posted: March 06, 2018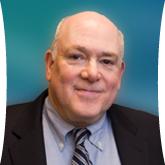 JOHN DORFMAN | Monday, March 5, 2018, 11:00 p.m.
Two retired women, Janice Dominico and Carol Fenton, won first and third places in my latest Derby of Economic Forecasting Talent (DEFT). They beat out a field of executives, engineers and financial professionals who are mostly male and mostly still working.
Randy Jeffs, a California money manager who often does well in my contests, took second place.
In the Derby, contestants try to guess the year-end level of U.S. gross domestic product, inflation, the interest rate on a 10-year Treasury note, the price of oil, retail sales and the unemployment rate.
A wag once said there are three rules in forecasting: 1.) If you give a date, don't give a number. 2.) If you give a number, don't' give a date. 3.) Try not to look surprised if you are right.
There is a lot of truth in that joke. Even genuine experts rarely succeed in forecasting the future — especially when there is any kind of sea change.
SURPRISE
The DEFT competition that just concluded was the 15th in a more-or-less annual series that started in 1999.
Most years, most contestants miss something by a mile. This year, it was interest rates.
When 2016 ended, the rate on a 10-year Treasury note was 2.45 percent. Forty-four of the 45 contestants expected that rate to rise. One guessed it would be unchanged. Confounding everyone's expectations (including my own), the rate fell to 2.40 percent at the end of 2017.
The long-anticipated rise in rates does seem to be happening in 2018: The rate has risen to 2.80 percent as of early March.
The price of oil also surprised a lot of people. A barrel of crude cost $60.46 at the end of 2017. Thirty-seven out of 45 contestants thought it would be lower.
DOMINICO'S WIN
Dominico, who took first place in the Derby, is a retired public-school administrator from Ruffsdale, Pa. She helped her score with a near-pinpoint prediction on retail sales for December 2017. (She guessed $501.75 billion; the actual figure was $502.22 billion.)
Dominico was surprised when I phoned her Sunday to tell her she had won. She "totally forgot" that she had entered the contest, she said. Clearly, no one had told her about forecasting rule No. 3.
A year ago, she anticipated that "people will be spending more" as businesses expanded and wages rose. But for 2018, her outlook is more cautious. She fears that new tariffs on steel and aluminum will trigger a "ripple effect" of retaliation from other countries.
JEFFS RIDES AGAIN
Jeffs is founder of Progressive Capital Managers in Irvine, Calif. He has won honors in all three contests I run — stock picking, short selling and economic forecasting.
In this competition, Jeffs has finished first twice. This time, he finished only a whisker behind Dominico.
For this year, Jeffs anticipates rising inflation and interest rates but thinks that the economy will be strong, or at least "reasonable." He thinks oil prices won't rise much for the next five years, as any price increases will spur more production from shale-oil drilling.
Third place went to Carol Fenton, a retired township auditor from Ligonier, Pa. She believes the country may start to achieve a bit more unity, and she thinks the economy will continue to show "a little" improvement.
TRY YOUR LUCK
Dominico will receive a trophy for her success. If you'd like to try your luck, the contest rules are simple. Send me your name, address, phone number (important in case I need to interview you) and email address, along with answers to the six questions below.
U.S. Gross Domestic Product grew 2.3 percent last year in real (inflation-adjusted) terms. How much will it grow in 2018?
Inflation, measured by the Consumer Price Index, was 2.1 percent last year. What will it be this year?
The interest rate on a 10-year government bond stood at 2.40 percent when 2017 ended. What will it be on the last day of 2018?
A barrel of oil (West Texas intermediate) cost $60.46 when 2017 ended. When 2018 ends, what will the oil price be?
Retailers (stores and internet) racked up sales of $502.22 billion in December 2017. How much will they sell in December 2018?
The unemployment rate fell to 4.1 percent from 4.7 percent during 2017. What will it be when 2018 draws to a close?
You are not required to give the reasons behind your estimates, but I appreciate it if you do.
All entries must be postmarked or time-stamped by midnight March 31, 2018. Send them to jdorfman@dorfmanvalue.com or John Dorfman, Dorfman Value Investments, 379 Elliot Street, Newton Upper Falls MA 02464.
John Dorfman is chairman of Dorfman Value Investments LLC in Newton Upper Falls, Mass., and a syndicated columnist. His firm or clients may own or trade securities discussed in this column. He can be reached at jdorfman@dorfmanvalue.com.