Winner in my Short-Selling Contest Chooses Anonymity
Posted: September 19, 2023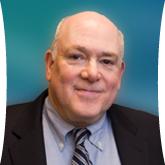 September 18, 2022 (Maple Hill Syndicate) – In 20 years of running the annual Short Sellers Don't Have Horns short-selling contest, I've never had a winner request anonymity.
Until now.
The winner, whom I will call Sam, is a 22-year-old stock analyst who recently earned a master's degree in finance from a college in the Boston area. His selection, FaZe Holdings Inc. (FAZE), declined 97.7% in the contest period, from September 30, 2022 through September 8, 2023.
That means Sam had a theoretical 97.7% profit, since short sellers gain when a stock declines.
FaZe provides financing to help people put games and other content on the Internet. In return it gets a cut of their advertising revenue. The company lost $28.4 million in the first two quarters of this year on revenue of $34.2 million.
Sam declined to have his name revealed because he recently secured a job as a stock analyst, and was unable to reach his firm's compliance officer to get permission to be quoted in public.
For the next contest, which begins on September 30, Sam says he would sell short MSP Recovery Inc. (LIFW) which seeks to identify claims paid by Medicare or Medicaid that should have been paid by other parties such as auto insurers or worker's compensation insurers.
The firm was founded by John Ruiz, a trial lawyer, and went public by merging with a SPAC (Special Purpose Acquisition Company, also known as a blank check company). The stock is down 86% in the past year and traded for just 19 cents a share as of September 15. Sam thinks it will go to zero.
Six-Time Winner
Laurent Condon, a professional trader in Saint Rambert en Bugey, France, placed second with a 96.7% gain in Camber Energy Inc. (CEI). That was the very same stock with which he won the contest in 2021-2022.
Condon has won this short-selling contest twice and placed third once, before his second-place finish this year. He has also placed first and third in my traditional stock-picking contest. That means he has won honors six times in my contests. No one else has come close to that.
For the coming year's contest, Condon picks WeWork Inc. (WE) as his short. "My expectation," he says, "is that the company will go bankrupt. The business has never been profitable" and "the balance sheet shows a dangerous picture with way too much debt in a high rate environment."
WeWork describes itself as "a commercial estate company that provides flexible workspaces for technology startups" and other tenants.
Third Place
In third place this year was Holt Livesay, a retired banker and real-estate investor. His short pick, LL Floorings Holdings (LL), declined 53.7%. The company was formerly named Lumber Liquidators.
Livesay lives in Franklin, Virginia, and LL Floorings is based in nearby Richmond, Virginia. "It's almost a home-town stock for me," he said. "I had bought it a couple of times and lost money. I'm still rooting for the firm, but they've been struggling ever since going public."
Ten people entered the contest this year and seven of them succeeded in picking a stock that declined. That was a very good showing, since the Standard & Poor's 500 Total Return Index was up about 26% in the contest period (September 30, 2022 through September 8, 2023).
You Can Play
You are cordially invited to enter my 21th annual Short Sellers Don't Have Horns short-selling contest.
Pick a stock that you expect will decline a lot from September 30 of this year through September 13, 2024, when the contest ends. You are not required to sell short the stock with real money, but it is okay if you do.
The winner will receive a gift having something to do with the word "short." Past prizes have included an album by pianist Bobby Short, a book of short stories, and a strawberry shortcake. Second and third place carry no prize but glory.
To enter, please give your name, home city, phone number, email, the name of the stock you think will fizzle, and its stock symbol. It must be a U.S.-based stock. Please include a weekend as well as weekday phone, as I may need to interview you over the weekend.
You aren't required to give your reasons, but I appreciate it if you do.
Send entries to jdorfman@dorfmanvalue.com by midnight September 30. If you prefer old-fashioned mail, write to John Dorfman, Dorfman Value Investments, Suite 1900, 101 Federal Street, Boston MA 02110.
Disclosure: I have no positions, long or short, in the stocks discussed in the column today, personally or for clients.
John Dorfman is chairman of Dorfman Value Investments in Boston, Massachusetts. His firm or clients may own or trade the stocks discussed here. He can be reached at jdorfman@dorfmanvalue.com.