What We Told Our Clients About the Coronavirus Bear Market
Posted: March 26, 2020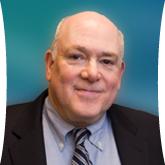 March 13, 2020
Dear Clients:
Disneyland is closed. Broadway is dark.  Neither pros nor college teams are playing basketball. The stock market has fallen about 27% from its high only a month ago.  We are all looking at an investment landscape sculpted by the Covid-19 virus.
Virus Probably Will Produce a Recession
A U.S. recession, which I had thought unlikely until 2021 at the earliest, now looks like it will probably happen this year.  Airline terminals are emptier than they were after the 2001 terrorist attack.  Restaurants that were full are half empty . Cruise lines, casinos and hotels are bereft.  School closings maroon children at home, causing parents to miss work. Even business that are not obviously hurt by the epidemic will suffer disruption from missed work hours and broken supply chains.  I believe that a recession will be in effect in this year's second and third quarters.  All recessions have been preceded by bear markets, and many (but far from all) bear markets presage a recession.  We already have a bear market (decline of at least 20% from a previous high in stocks), and I expect the market to stay choppy and unpleasant for at least another month.
It's Different, But Is It Worse?
In many ways, we face an unprecedented problem. But that's what almost every crisis is.  The Vietnam War cost more than 50,000 American lives and divided the nation more harshly worse than any conflict since the Civil War.  The financial crisis of 2007-2009 showed grave faults in our financial infrastructure. The Cuban Missile Crisis and the cold war with Russia in the 1950s gave Americans genuine reason to fear nuclear war.  The terrorist attack of 2001 gave us the feeling that we were fighting a lethal enemy whom we couldn't see.  Each crisis is unique when it happens. Eventually, most crises produce remedial actions which partially solve them. The crisis then mutates into a problem, and then eventually the problem become part of a multi-problem landscape.  In my view, the present crisis is different but not worse than problems of the past.
What Will Happen Next?
Despite numerous wars, recessions, and the crises alluded to above, U.S. stocks have averaged about a 10% annual return over the past 30 years, 50 years and 70 years. I fully expect they will do so again. No one knows when the current epidemic and bear market will end, but my guess (no worse than anyone else's, perhaps) is that the stock market will begin to recover in the spring and that the epidemic will peter out sometime this calendar year.  I expect a good buying opportunity in the spring or summer. Most clients have about 15% cash that can be deployed at that time for vigorous bargain hunting.
{Editor's Note: As of March 26, 2020, most clients have about 22% cash, to be deployed when we think the moment is at hand. No one knows when the market will bottom, but our current guess is that it will be in late April or May.}