What Do You Feed a Bunny Portfolio?
Posted: December 11, 2018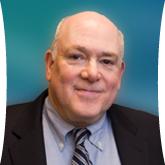 Get out the carrots. It's time for the Bunny to return.
I have compiled the Bunny Portfolio almost every year since 1999. I named it after the Energizer Bunny of commercial fame, which is "still going" long after you expect it to run out of juice.
The stocks in my Bunny Portfolio sell for a modest 12 times earnings or less, even though their earnings growth has averaged 25% or better in the past five years.
That can only happen if investors think the company is about to hit a wall. But people predict the future poorly. Therefore, I speculate that a good percentage of these stocks will be "still going" longer than most investors expect.
I set up the criteria for the Bunny Portfolio but I don't choose the individual stocks in it. A computer program does that. To narrow the field to ten stocks, the program picks the five with the fastest five-year earnings growth rate and the five that sell for the lowest multiple of earnings.
Here, listed alphabetically, are the ten Bunny stocks for 2018-2019.
China Yuchai International Ltd. (CYD) manufactures diesel engines in China, though it's incorporated in Bermuda and has its main office in Singapore. China has been one of the world's fastest growing countries in recent years, so I like this company's prospects.
A leader in private-label tissue paper is Clearwater Paper (CLW) of Spokane, Washington. It also produces paperboard and wood products. The stock sold for $74 a share in early 2015, but has fallen to about $27.
CVR Refining LP (CVRR) is a mid-sized refiner 80% owned by CVR Energy (CVI). Another owner of interest is financier Carl Icahn. When Icahn takes a stake, he agitates for changes that will raise the stock price, and often succeeds.
If you are into sealing products, bearings, vacuum pumps and air compressors, EnPro Industries (NPO) might be your cup of tea. Perhaps fearing a recession, investors grant this stock a meager multiple of six times earnings. But all five analysts who cover it recommend it.
International Business Machines (IBM) is one of the largest computer companies in the world. Currently its stock sells for only eight times earnings–highly unusual for a company that used to be an investors' darling.
Real estate trusts that invest in mortgages burned investors during the financial crisis of 2007-2009. Many have vanished. A survivor is New Residential Investment (NRZ), based in New York. Its debt is high, but its dividend is rich.
The program picks Office Depot (ODP) but I wouldn't buy it. Both Staples and Amazon.com (AMZN) have been gaining business at its expense.
Tenneco (TEN), based in Lake Forest, Illinois, makes auto parts, especially shock absorbers, mufflers and emission-control devices. It's been very profitable lately, but investors obviously feel that growth is about to come to a screeching halt, as the stock sells for a mere four times earnings.
Ternium SA (TX) manufactures steel. Based in Luxembourg, it gets most of its revenue from Mexico, Argentina and Venezuela. The stock sells for less than book value (corporate net worth per share). There is political risk–but the stock's price reflects that.
For homebuilders, rising mortgage rates are a menace, and the revised tax law hurts. At William Lyon Homes (WLH), which builds mainly on the West Coast, profits have doubled in the past four years. But traders clearly feel it can't keep going, according it a dirt-cheap multiple of four times earnings.
Past Results
This is the 18th Bunny Portfolio I've compiled. The previous ones averaged a 14.7% return over 12 months, which compares favorably with 8.5% for the Standard & Poor's 500 Index in the same periods.
Only eight of the past Bunnies have beaten the index. Eleven of the 17 were profitable.
Last year the Bunny Portfolio posted a loss of 3.99%, while the S&P 500 gained 0.75%. The main culprit was Applied Optoelectronics (AAOI), down 52%. Goodyear Tire & Rubber Co. (GT) also did badly, down 28%.
Bear in mind that my column recommendations are theoretical and don't reflect actual trades, trading costs or taxes. Their results shouldn't be confused with the performance of portfolios I manage for clients. And past performance doesn't predict future results.
Disclosure: I own China Yuchai shares personally and for several clients. In a private partnership I manage, I have sold short Office Depot (betting on a decline). I had sold Clearwater Paper, but have covered (ended) most of my position.
—-