Walgreens and Gap Are on My Casualty List
Posted: July 02, 2019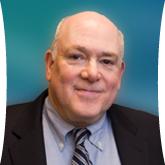 "Buy 'em when they're cold." That's the philosophy behind my quarterly Casualty List. As each quarter ends, I look for stocks that have been whacked, and that I think have excellent rebound potential.
This has been one of my more successful series of columns. The one you're reading today is the 65th in the series, which began in 2000. One-year returns can be calculated for 61 columns and the average return has been 16.83%.
That compares well with the average 9.98% return on the Standard & Poor's 500 over the same 61 periods.
Thirty-three of the 61 Casualty List columns have beaten the index, and 41 have been profitable.
Caveats: My column recommendations are theoretical and don't reflect actual trades, trading costs or taxes. Their results shouldn't be confused with the performance of portfolios I manage for clients. And past performance doesn't predict future results.
Walgreens Boots Alliance (WBA), a leading drugstore chain in the U.S. and Britain, now sells for under $55, down from more than $80 last fall.
What ails it? Well, a proposal for national health insurance (under the name Medicare for All) is being advanced seriously among Democratic presidential candidates. If implemented, that would probably mean lower drug prices, hence lower profits for drugstores.
Also, Britain is almost certain to exit the European Union, sparking worries about a British recession. That would hurt the Boots chain. Drug sales are fairly recession-resistant, but drugstores also sell general merchandise.
The fears aren't silly but let's also look at the present reality. Walgreens just completed its most profitable year since 2011, as both revenue and earnings accelerated in 2018. The stock sells for 11 times earnings, quite cheap for a company that had an 18% return on equity last year.
Albemarle (ALB), based in Charlotte, North Carolina, describes itself as "a chemical company with operations in lithium (used in batteries), bromine (used in flame retardants) and oil refining catalysts."
Lithium has been the growth area, but lately there is fear of a possible glut. I like the prospects for the lithium part of the business (about 36% of revenue) long-term.
Revenue and operating earnings were both up more than 10% last year. Return on stockholders' equity was 19%, which is quite high. Yet the stock sells for only 11 times earnings, after falling from more than $100 last year to less than $71 now.
A lawsuit filed last October alleges that La Croix, the sparkling water brand of National Beverage (FIZZ), contains artificial ingredients – specifically limolene, linalool propionate and linalool. According to the suit, brought by the Beaumont Costales law firm, linalool is also an ingredient in cockroach insecticide.
The lurid accusation has dented National Beverage's market share in the fast-growing category of sparkling water. The company denies the accusation and says the law firm presented no proof.
My hunch is that the company is telling the truth here. If so, it should regain some market share.
Citing figures from Wells Fargo, the Journal said that National Beverage sold $458 million of flavored seltzer in the 12 months through May 18, 2019, compared to $173 million for Polar, $152 million for Bubly and $142 million for Perrier.
National Beverage shares hovered above $100 in parts of 2017 and 2018. They sit below $45 now, or about 15 times earnings.
Gap (GPS) owns and runs Gap, Old Navy, Banana Republic, Athletic and Intermix clothing stores. In February, it announced a plan to spin off Old Navy into a separate company.
Revenue has grown sluggishly in recent years. The stock has come down from about $29 in March to just under $18 now. At the present price, I think it's a buy.
Gap has traditionally been more profitable than most clothing retailers, and it still is. In the past four quarters, it earned 31% on stockholders' equity, a very high ratio. Yet the stock sells for less than seven times earnings – way below the general market, which sports a multiple of about 22.
Last Year
Must we talk about results from my column a year ago? Okay, I guess we must. Big losses in Thor Industries (THO) and British American Tobacco Industries Plc (BTI) led to an overall loss of 8.8%. Meanwhile, the S&P 500 returned 9.9%.
Gains in Lam Research and Daqo New Energy (DQ) were little consolation.
Disclosure: I own Walgreens Boots Alliance personally and for most of my clients. I own Daqo New Energy personally and for some clients with high risk tolerance.
—