Ultra Clean and Reading May Be Undiscovered Germs
Posted: April 27, 2018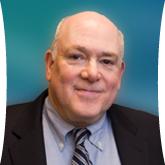 Small stocks have been out of favor with investors for a couple of years. I love them nevertheless.
I figure it's easier to find an undiscovered gem among the small-capitalization stocks than among the behemoths that are continually covered by a dozen Wall Street analysts or more.
What's more, a small stock has a chance of being "discovered" by the Wall Street crowd, which can put a booster rocket on its stock price.
Every year around this time, I devote a column to small stocks that I think have great capital appreciation potential.
This year I recommend five of the small fry.
ULTRA CLEAN
Ultra Clean Holdings Inc. (UCTT), of Hayward, Calif., is in the booming semiconductor equipment industry. Among other things it makes industrial robots and gas-delivery equipment for clean rooms.
Investors know that this is a feast-or-famine industry, and they fear the banquet may be ending, so they assign the stock a cautious multiple of nine times earnings. I think the good times will roll for a while longer, so I like Ultra-Clean as a one-year bet. I wouldn't necessarily hold it forever.
READING
Yes, Reading International Inc. (RDI) is the Reading that you remember from the game Monopoly. It is not, however, a railroad any longer. It now owns movie theaters in the United States, Australia and New Zealand, and owns a fair amount of Australian land.
Earnings have been spotty over the years, but with a strengthening trend in recent years. The year 2017 was its fifth straight profitable year, as the company posted a 19 percent return on stockholders' equity.
INTERNATIONAL SPEEDWAY
Car racing fans are a devoted lot. Yet International Speedway Corp. (ISCA) shares are going for only seven times earnings, which is near a 10-year low, and for only a little above book value (corporate net worth per share).
That's pretty cheap, considering that the company hasn't had a single loss year in the past 15 years. Earnings last year were goosed by one-time tax factors. But I like the fact that the dividend has been raised at almost a 15 percent annual pace for the past decade.
FONAR
I'm bringing Fonar Corp. (FONR) back for its second straight appearance on my undiscovered gems list. It's a small company, based in Melville, N.Y., that makes magnetic resonance imaging (MRI) machines and runs MRI centers.
Fonar's specialty is a machine in which the patient can stand up while the image is taken. In some diagnostic situations that's a plus. But it's also a problem because many patients who need MRIs are not capable of standing.
Still, Fonar has managed to post sales growth near 13 percent and earnings growth near 25 percent a year for the past five years. The stock sells for about 10 times earnings.
BEASLEY BROADCAST
Radio stations have been losing ad revenue to online sites, which is one reason Beasley Broadcast Group (BBGI) sells for less than four times earnings. The company, based in Naples, Fla., operates 63 radio stations in 15 large and mid-sized U.S. cities.
Beasley can't be immune from the adverse trends, but it seems to be doing quite well. The company hasn't had a loss year since 2008, and its profits lately have been getting fatter, not thinner.
PERFORMANCE
I've tabulated the results for all of the small-stock columns I've written since the beginning of 2000 (20 columns). The average 12-month total return on my selections has been 17.4 percent, compared with 6.5 percent for the Standard & Poor's 500 Index.
I also compare my performance on this series with a small-stock index, the Russell 2000. It has averaged 10.2 percent.
Of my 20 small-stock lists, 17 have been profitable, 14 have beaten the S&P 500 Index, and 13 have beaten the Russell 2000 Index.
A couple of caveats are in order. I wrote four small-stock columns in 1998 and 1999, but I'm unable to tabulate those results because I can no longer find enough price information. I know that at least one of those lists, from July 1998, did badly.
Bear in mind that my column recommendations are theoretical and don't reflect actual trades, trading costs or taxes. Their results shouldn't be confused with the performance of portfolios I manage for clients. And past performance doesn't predict future results.
Last year's recommendations turned out well. Fonar Corp. (FONR) returned 56.8 percent, Marcus & Millichap Inc. (MMI) 40.9 percent and Bridgford Foods Corp. (BRID) 25 percent, all beating the indices. Parke Bancorp (PKBK) trailed the indices but gained 7.1 percent.
The laggard last year was Hibbett Sports Inc. (HIBB), down 2.7 percent. Overall, my small-stock list gained 25.4 percent, compared to 15.7 percent for the S&P 500 and 15.3 percent for the Russell 2000. All figures are total returns including dividends.
Disclosure: I own Fonar personally and for almost all of my clients.
John Dorfman is chairman of Dorfman Value Investments LLC in Newton Upper Falls, Massachusetts, and a syndicated columnist. His firm or clients may own or trade securities discussed in this column. He can be reached at jdorfman@dorfmanvalue.com.