Traffic Engineer Wins Dorfman's Three-Stock Derby
Posted: March 27, 2019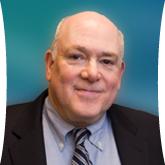 March 25, 2019 — (Maple Hill Syndicate) – Christopher Falcos, a traffic engineer from Amesbury, Massachusetts, won my stock picking contest this year.
By profession, Falcos helps the Massachusetts Department of Transportation analyze roads or intersections with a high number of accidents, to try to make them safer. As a hobby, he is "very interested in computers," and used to build them.
So, it's not surprising that all three of Falco's winning stocks picks were technology stocks – Advanced Micro Devices Inc. (AMD), Microsoft Corp. (MSFT) and Square Inc. (SQ). Falcos averaged a gain of 83.8% on his three picks.
His biggest gain was 165.6% in Advanced Micro Devices, a chip maker. He continues to be bullish on AMD, which he notes has "a duopoly with Intel in processors." AMD "withered away for a long time," he says, but lately is giving Intel stiff competition.
Falcos also had a 58.1% gain in Square, and a 28% return on Microsoft.
Dorfman's Three Stock Derby differs from some stock-picking contests in that contestants need to pick three stocks, not just one. I figure this reduces the luck element somewhat.
For his victory, Falcos will receive a gift certificate to the restaurant of his choice.
 Second Place
In second place was Thomas Adamson, a stockbroker for Scott & Stringfellow in Virginia Beach, Virginia. His average return was 65.7%, spearheaded by a 92.3% gain in Rent-a-Center Inc. (RCII).
Adamson says he doesn't usually buy on bad news, but was attracted to Rent-a-Center last spring, when the contest began, because its stock price had been smashed down. He also notched a 74.5% return in Chegg Inc. (CHGG) and a 30.3% return in Rogers Corp (ROG).
Chegg, with headquarters in Santa Clara, California, sells educational materials to students online. Adamson says he learned of it from a student and is impressed with its offerings.
Rogers makes telecommunications components. What excites Adamson about it is that it has "exposure to 5G," the latest generation of mobile telecom systems.
 Third Prize
Third place went to Laurent Condon, a retired stock trader in Saint Rambert-en-Bugey, France, who averaged 42.9%.
Condon had moderate gains on two of his choices and a 101.9% gain in Roku Inc. (ROKU). Based in Los Gatos, California, Roku operates a video streaming platform in several countries.
Currently, Condon says, he can't find any stocks he likes in the U.S. He thinks the opportunities are better in Britain, where stock prices are held down by the uncertainties connected with Britain's exit from the European Union. He particularly likes British utility stocks.
In September, Condon won my "Short Sellers Don't Have Horns" short-selling contest, in which contestants bet on selected stocks to go down. He thinks Tesla Inc. (TSLA) is a good short now, commenting that CEO Elon Musk has "gone from an asset to a liability."
Although I have never met Condon, I consider him a friend. He has read my column for many years, and sometimes offers constructive criticism (always tactfully).
Average 10.7%
Twenty people entered the latest contest, achieving an average gain of 10.7%. That compares favorably with 5.35% for the Standard & Poor's 500 Index over the contest period (April 13, 2018 through March 22, 2019.
Of the 20 contestants, 12 achieved a gain on their picks while eight suffered a loss.
You Can Play
You can play too, if you wish.
To enter Dorfman's Three-Stock Derby, send your three stock picks, and your rationale for them, to me at jdorfman@dorfmanvalue.com.  If you prefer, you can mail them to John Dorfman, Dorfman Value Investments, 379 Elliot Street, Suite 100 H, Newton Upper Falls MA 02464.
All entries should be accompanied by the following information:
Your name
Address
Occupation
Email address
Phone numbers for work and home.
If you finish in the top three, I will want to interview you on short notice and possibly on a weekend, so the phone numbers are vital.
You do not need to own any of the stocks you select, but it's okay if you do. The stocks you pick must be traded in the U.S., but need not be based here. Short sales are permitted but not encouraged, since I have a separate short-selling contest in September.
Entries must be postmarked or time-stamped by midnight April 12. The contest will run from April 12, 2019 through March 20, 2020. Scores are total returns, including dividends.
There is no fee to enter. The winner will receive a $100 gift certificate at the restaurant of her or his choice.
Disclosure: I own none of the stocks discussed today, personally or for clients. Some of my family members own Microsoft.
John Dorfman is chairman of Dorfman Value Investments LLC in Newton Upper Falls, Massachusetts, and a syndicated columnist. His firm or clients may own or trade securities discussed in this column. He can be reached at jdorfman@dorfmanvalue.com.