Top Winners and Losers You May Never Have Heard Of
Posted: December 19, 2017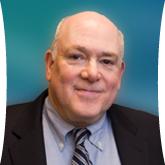 Have you ever heard of Saudi American Holdings? Madrigal Pharmaceuticals?
No, I thought not.
This weekend I searched the universe of some 3,300 U.S. stocks with a market value of $500 million or more, looking for the five biggest gainers year-to-date, and the five largest losers. Some of the names may surprise you.
Saudi American
Who or what is Saudi American Holdings Corp. (SAHN)? That's a mystery. Based in Fort Lauderdale, Florida, it has a market value is just over $1 billion, and is up 650% this year.
According to most financial databases, the company does shipping in Saudi Arabia and aircraft maintenance and repairs in the U.S. But one database says it develops software for the dental industry.
When I attempted last weekend to find the company's filings on the Security and Exchange Commission (SEC) website, there were none after 2007. Avoid.
Madrigal
Madrigal Pharmaceuticals Inc. (MDGL) is a biotech company in Fort Washington, Pennsylvania, working on drugs for hepatitis and cardiovascular diseases. The stock has climbed this year from $14.90 to $82.47 a share, on good (but still preliminary) clinical trial results. Avoid.
Sangamo Therapeutics
Sangamo Therapeutics Inc. (SGMO), which hails from Richmond, California, is a biotech firm expected to generate a little over $35 million in revenue this year and a little over $56 million in 2018. It is still losing money, however, and the stock sells for 38 times revenue, so I'm unenthusiastic. Avoid.
Straight Path
Straight Path Communications Inc. (STRP) jumped in April and May as a bidding war broke out between Verizon and AT&T to buy the company. Verizon won. But all the action is over now.
Dynavax
Based in Berkeley, California, Dynavax Technologies Corp. is working on medications to stimulate the body's immune system. It has partnerships with major drug companies but is expected to glean only $16 million in revenue this year. The stock sells for 98 times revenue, and there are no earnings yet. Avoid.
Last Frontier?
The most battered stock – down 84% year to date — was Frontier Communications Corp. (FTR), which provides phone, internet and TV service to about 5.4 million customers in some 30 states. Of 17 analysts who cover it, only two rate it a buy. That arouses my contrarian instincts, but then I look at the company's long-term debt — $17 billion and growing. Avoid.
Wrong Aid
Competing with CVS and Walgreens is no picnic. On top of that, drugstores are losing some business to internet vendors, and may lose more. Rite Aid Corp. (RAD) is suffering its second straight year of diminishing profits, and analysts expect it to fall into the red soon. Avoid.
Coherus
Down 69% is Coherus Biosciences Inc. (CHRS), a biotech company in Redwood City, California, that attempts to develop biosimilars for existing medicines. At today's reduced price of about $9, Coherus wins buy ratings from eight of nine analysts. I don't usually side with the majority but this time I do. Buy.
Friendly Nabors
A land driller based in Houston, Texas, Nabors Industries Ltd. is down 67% this year, but its fortunes may be turning upward. The past two quarters have shown an increase in revenue year-over-year. Oil prices are rising, and the energy industry is climbing off the mat. It's scary, but buy.
Penney
It's sad to see an icon fall, but JC Penney has. The stock, which topped $80 a decade ago, now trades for $3.09. After five years of losses, Penney managed a small profit in fiscal 2017, but the red ink has flowed again in the past three quarters. Avoid.
Track Record
This is the sixth column I've written about top gainers and losers at year-end. The average 12-month gain on my recommendations has been 58.9%. There is one word for that kind of return: lucky.
Buying the previous year's worst losers would have given you a 41.9% return. If you had bought the previous year's winners you would have reaped a 21.9% gain. For comparison, the Standard & Poor's 500 Index averaged 16.0% for the same six periods of about 12 months each.
My two buy recommendations from last year, First Solar Inc. (FSLR) and Alnylam Pharmaceuticals Inc. (ALNY) rose 100% and 197% respectively through Dec. 15.
Bear in mind that my column recommendations are theoretical and don't reflect actual trades, trading costs or taxes. Their results shouldn't be confused with the performance of portfolios I manage for clients. And past performance doesn't predict future results.
Disclosure: I own First Solar for one of my clients. With that exception, I have no positions in the stocks discussed in today's column, personally or for clients.