Top CEOs Have Jettisoned a Boatload of Stock This This Summer
Posted: September 28, 2020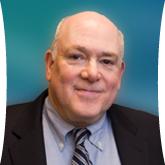 September 14, 2020 (Maple Hill Syndicate) – I see very few chief executives stepping up to buy their own stock this summer. But I see scads of sellers.
Corporate chieftains usually talk bullishly about their companies' prospects. But if they're selling some of their shares, it's worth thinking twice.
Of course, there are many reasons to sell. The biggest reason is to avoid being totally reliant on one stock. An executive may also be buying a home, getting divorced, or sending a kid to college.
But no matter how you slice it, insider selling isn't a bullish sign. If the boss is lightening up, maybe you should take a fresh look at your position.
Here are a few transactions of note.
At Amazon.com Inc. (AMZN), CEO Jeff Bezos made four sales in August, and has cashed in more than $7 billion of his company's shares this year, according to Insider Monitor. Previously the most he'd sold in a year was $2.8 billion.
Bezos still has a huge Amazon stake, about $169 billion at current prices. The company, delivering packages like crazy to home-bound folks in the pandemic, had a bang-up quarter and is headed for a good year.
Procter & Gamble Co. (PG) is also doing fine in the pandemic, as consumer stack up on staples such as diapers and cleaning products. CEO David S. Taylor sold close to $18 million of stock in August. He still has holdings worth about $39 million.
P&G stock is selling for about 28 times earnings, versus a 10-year median of about 21.
At Microsoft Corp. (MSFT), CEO Satya Nadella sold almost $19 million of shares on September 1. He still owns shares worth about $286 million. Amy Hood, chief financial officer, parted with about $17 million in shares a couple of days later. She retains about $92 million worth.
Microsoft's business is going great, with a 40% return on stockholders' equity in the past four quarters. However, valuations are above normal – for example, 13 times book value (corporate net worth per share), compared to a ten-year average of about five times book.
Ajay Banga, the CEO of Mastercard Inc. (MA), sold about $19 million of stock in July. That was nothing new: He has been a steady seller in the past three years. The number of shares he has sold has remained fairly constant, but he has been selling at increasing prices so the dollar amounts have increased.
Mastercard shares, at about $330, currently fetch about 45 times earnings. The ten-year average for the company is near 29.
At Adobe Inc. (ADBE), CEO Shantanu Narayen sold some shares in July and August, and has sold more than $17 million worth this year. However, his pace of sales was higher in several past years.
Salesforce Inc. (CRM) CEO Marc Benioff has been selling shares almost every day this month. Year-to-date he has sold about $377 million of stock, close to triple last year's amount.
He has plenty left. His remaining shares are valued at about $7.2 billion. The shares are trading at 95 times earnings and 5.7 times book value. Those multiples are way above those of the average stock, yet less than the 10-year average for Salesforce.
Past Record
This is the 55th column I've written about insiders' purchases and sales. I can tabulate 12-month results for 45 columns – all those written from 1999 through a year ago.
Results to date are mixed and somewhat disappointing. I'll carve them into four groups.
The best performers were stocks where I noted insider buying, but made no comment or an ambiguous comment. Those beat the Standard & Poor's 500 by 10.5 percentage points.
Stocks that had insider buys, and that I recommended, have lagged the S&P 500 by nearly two percentage points.
Stocks with insider buys that I said you should avoid have performed as I anticipated, trailing the S&P by 24 percentage points.
And stocks where I noted insider sales have paradoxically beaten the index by 2.1 percentage points.
Bear in mind that my column recommendations are theoretical and don't reflect actual trades, trading costs or taxes. Their results shouldn't be confused with the performance of portfolios I manage for clients. And past performance doesn't predict future results.
What should we make of all this selling by top corporation executives? It's not a reason to panic, since it makes sense for them to diversify. But it's one piece of bearish evidence in looking at a rather pricey stock market.
Disclosure: Some of my firm's clients own Amazon.com, Adobe and Microsoft. I don't personally own any of them.
John Dorfman is chairman of Dorfman Value Investments LLC in Newton Upper Falls, Massachusetts, and a syndicated columnist. His firm or clients may own or trade securities discussed in this column. He can be reached at jdorfman@dorfmanvalue.com.