The Sane Portfolio Enjoyed a Good Year
Posted: August 10, 2023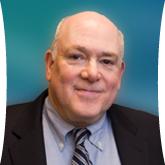 August 7, 2023 — (Maple Hill Syndicate) – The Sane Portfolio wasn't intended to burn up the track.
This is a hypothetical portfolio that I devised in 1999 and have refreshed almost every year since. It's intended as a slightly conservative, middle-of-the-road collection of stocks. But in the past year it's risen 23%.
To be eligible for the Sane Portfolio, a stock must leap seven hurdles. None is especially hard by itself, but few companies can jump all seven.
The hurdles are:
Market value of at least $1 billion.
Debt less than stockholders' equity.
Return on stockholders' equity of 10% or better. (This criterion has been revised from time to time.)
Stock price less than 18 times per-share earnings.
Stock price less than 3 times per-share sales.
Stock price less than 3 times book value (corporate net worth per share).
Five-year earnings growth averaging 5% or better.
From among the eligible stocks, I pick a dozen. Once a stock is in, it stays in until it fails to meet one of the criteria. This year eight companies are back, and I've picked four new ones.
Winning Streaks
D.R. Horton Inc. (DHI), the nation's largest homebuilder, is back for a fourth year in a row. Rising mortgage rates are hurting home sales, but there's a housing shortage, so the homebuilders are getting a good price for each home they build.
Amkor Technology Inc. (AMKR) returns for a third year. It makes testing and packaging equipment for semiconductor companies. It struggled in 2022, a tough year for technology. But it managed to stay on the list.
Another three-time selectee is Encore Wire Corp. (WIRE), which makes wire and cable for commercial and residential buildings. The Texas company boasted a 32% return on stockholders' equity in the past four quarters. It is riding a 27-year profit streak and is debt-free.
It's also the third year on the list for Nucor Corp. (NUE), the nation's largest steel company. Nucor was a pioneer in steel recycling and the use of electric-arc furnaces. The stock seems attractive to me at eight times earnings.
The final three-time selectee is Paccar Inc. (PCAR), the maker of Kenworth and Peterbilt heavy-duty trucks. Paccar has been profitable in each of the past 30 years, a claim few companies can make.
Back for Seconds
Mueller Industries Inc. (MLI), added to the Sane Portfolio last year, returns. The company makes metal parts such as refrigerator coils. Its return on equity is in the upper atmosphere at 35%. Yet it's cheap, at just seven times earnings.
Also back for seconds is Boise Cascade Co. (BCC), which produces plywood, engineered wood products and lumber products such as siding. Most analysts rate it a "hold," often a euphemism for "sell." But I think it looks good at less than eight times earnings.
The next returnee is Columbia Sportswear Co. (COLM). Apparel isn't an easy field, but Columbia is consistently profitable. It has little debt – a good thing now that interest rates are no longer low.
This year there is room for four new companies in the Sane Portfolio.
Newcomers
I'll start with Archer-Daniels Midland Co. (ADM), a big processor of soybeans and other agricultural products. Over the past decade, Archer-Daniels has grown its profits at a pace of almost 10% a year.
W.R. Berkley Corp. (WRB) is an insurance holding company in Greenwich, Connecticut, that owns more than 50 casualty-insurance companies. You never know with hurricanes, tornados and earthquakes, but I think this company is a good value.
CF Industries Holdings Inc. (CF) is a major producer of fertilizer. I could be wrong, but I figure that as farmers face adverse climate trends, they will need fertilizer more than ever.
I'll round out the 2023 Sane Portfolio with an energy producer, Coterra Energy Inc. (CTRA). It explores for and produces oil and gas in Appalachia, the Permian Basin and Oklahoma. Profits, historically uneven, have been strong lately.
The Record
The Sane Portfolio's 23.3% return in the past year nicely beat the Standard & Poor's 500 Total Return Index at 13.0% D.R. Horton Inc. (DHI) and Boise Cascade Co. (BCC) were each up more than 60%. On the losing side, SSR Mining Inc. (SSRM) dropped 11% and Laboratory Corp. of America fell 2%.
Bear in mind that my column results are hypothetical and shouldn't be confused with results I obtain for clients. Also, past performance doesn't predict the future.
Longer-term, the Sane Portfolio has averaged an 11.1% gain year, edging out the S&P 500 at 9.9%.  The portfolio has been profitable in 16 out of 21 years, and has beaten the index 12 times.
Disclosure: A hedge fund I run owns Amkor Technology and Encore Wire, plus call options on Nucor. One of my clients owns SSR Mining.
John Dorfman is chairman of Dorfman Value Investments LLC in Boston, Massachusetts, and a syndicated columnist. His firm or clients may own or trade securities discussed in this column. He can be reached at jdorfman@dorfmanvalue.com.