The Perfect 10 Portfolio Is Ready to Roll
Posted: July 12, 2023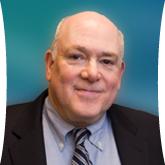 July 10, 2023 (Maple Hill Syndicate) – The phrase "Perfect 10" doesn't just apply to bathing beauties. It's the name of one of my favorite hypothetical stock portfolios.
The Perfect 10 Portfolio, which I compile annually, contains ten stocks, each of which sells for ten times the company's per-share earnings.
Compared to most stocks, these are inexpensive. The average price/earnings ratio for stocks over the years has been about 15. The current average is about 20.
I've written 20 previous columns recommending Perfect 10 stocks. The average 12-month return has been 19.2%. That handily beats the 10.1% average for the Standard & Poor's 500 Total Return Index.
Bear in mind that my column results are hypothetical and shouldn't be confused with results I obtain for clients. Also, past performance doesn't predict the future.
Sixteen of the 20 columns have shown a profit, and 12 have beaten the index.
So, here we go with a new Perfect 10 Portfolio.
Apogee Enterprises
A maker of architectural glass for skyscrapers and other buildings, Apogee Enterprises (APOG) is based in Minneapolis. It is riding a 12-year profit streak, and had its best year in memory last fiscal year (ended February 2023), with a 28% return on stockholders' equity.
Archer-Daniels
Archer-Daniels Midland Co. (ADM), based in Chicago, is one of the largest food processors and commodities traders in the world. It has shown a profit for at least 30 years in a row (as far back as my database goes). And here's another "ten." It has grown its earnings at a 10% clip for the past ten years.
Cavco
Factory-built and modular homes are the specialties at Cavco Industries Inc. (CVCO). Its brands includes Fleetwood Homes, Cavco Homes and Palm Harbor Homes. I figure this stock may be timely, given that many people can't afford a traditional home at today's mortgage rates.
Foot Locker
A seller of athletic shoes and sportswear, Foot Locker Inc. (FL) had a huge "brick and mortar" problem during the pandemic. No one was going to malls. The stock is priced at half its level five years ago. And last year's profits stunk. Nonetheless, at 0.29 times revenue, I think the stock is now a buy.
Heartland Express
A trucking company based in Liberty, Iowa, Heartland Express Inc. (HTLD) hasn't had a loss in at least 30 years. It got its start in the 1950s carrying Whirlpool washing machines, but now carries all kinds of freight. Today's 10 multiple looks like a bargain: The median over the past decade was 21.
Heritage-Crystal Clean
Restaurants, office buildings and factories generate a lot of waste, including used oil. Recycling it is a business for Heritage-Crystal Clean Inc. (HCCI) of Hoffman Estates, Illinois. It also provides emergency spill clean-up. This small-cap stock is up big in the past year, but still seems reasonably priced.
Moderna
Moderna Inc. (MRNA) is a biotech company based in Cambridge, Massachusetts. Its vaccine for Covid-19 put this company on the map. I think its messenger RNA vaccine technology may be applicable to additional diseases. I like the company's balance sheet, with debt only 6% of the company's net worth.
Oxford Industries
There's a name paradox here. Oxford Industries Inc. (OXM) sounds staid. Tommy Bahama sounds racier, but Tommy Bahama sportswear is in fact the main product at Oxford. (It also owns the Lilly Pulitzer brand). The company has shown a profit in 14 of the past 15 years, and profits were strong last year.
Patterson-UTI
Patterson-UTI Energy Inc. (PTEN) is a contract oil-and-gas driller based in Houston. I've owned the stock off and on for many years. It posted losses in six of the seven years from 2015 through 2021, but is back in the black, with a 17% return on stockholders' equity in the past four quarters.
State Street
Headquartered in Boston, State Street corp. (STT) does a lot of back-office work for mutual funds, and is a major issuer of exchange traded funds (ETFs). It has 141 ETFs, including the nation's largest one, the SPDR S&P 500 ETF Trust (SPY), which has attracted more than $371 billion.
Last Year
My picks a year ago registered a 5.9% profit, but trailed the S&P 500, which returned 16.1%.
Flopping badly were 1-800-Flowers.com Inc. (FLWS), down 21%, and SSR Mining Inc. (SSRM), down 16%.
Heritage-Crystal Clean turned in the best performance, gaining 41%. Rush Enterprises Inc. (RUSHA) and Cavco Industries were also up more than 20%. Heritage-Crystal Clean and Cavco are back for a return engagement this year, still selling for 10 times earnings.
Disclosure: I own Heritage-Crystal Clean and Moderna in a hedge fund I run (and invest in).
John Dorfman is chairman of Dorfman Value Investments LLC in Boston, Massachusetts, and a syndicated columnist. His firm or clients may own or trade securities discussed in this column. He can be reached at jdorfman@dorfmanvalue.com.