T. Rowe Price and Align Technology Show High Profit, Low Debt
Posted: June 17, 2020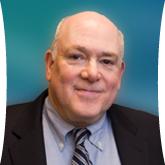 June 15, 2020 (Maple Hill Syndicate) – Ask some average investors how to identify a company that's doing well. They will probably reply, "Good earnings growth and a rising stock price."
Well, sure, those things are fine. But I feel that most investors neglect at least two other important characteristics: high profitability and low debt.
High profits are a sign of a competitive advantage. The trick is to find a durable advantage.
Debt is a subtler issue. In an era of low interest rates, many companies feel it's expedient to borrow money for expansion, or acquisitions, or just to pay dividends. But with a pandemic and a recession in full force, I think that many indebted companies will regret their borrowing.
My standard measure of profitability is return on equity (ROE for short). That's the company's profit divided by its equity, or net worth.
Generally speaking, ROE of under 10 is unimpressive. Ten to 15 is okay, 15 or above is good, and 20 or above is outstanding.
My favorite measure of debt is the debt-to-equity ratio. I view a ratio above 100% as risky, 50% to 100% as okay, under 50% as good, and under 10% as outstanding.
Past Results
This is the 16th column I've written about high-profit, low-debt stocks, a series that began in 2000. The average return on the past 15 columns has been 11%, versus 8.3% for the Standard & Poor's 500 Index.
Recommendations in 10 of the 15 columns were profitable, and nine beat the index.
Bear in mind that my column recommendations are theoretical and don't reflect actual trades, trading costs or taxes. Their results shouldn't be confused with the performance of portfolios I manage for clients. And past performance doesn't predict future results.
A year ago, I recommended four stocks in this paradigm. Three of them did well. National Beverage Corp. (FIZZ) advanced 28%, Gentex Corp. (GNTX) returned 14%, and Deckers Outdoor Corp. (DEKK) gained 12%. (All figures are total returns including dividends.)
Those all beat the S&P 500, which was up 7.1%. However, I again tripped myself up by believing that the agony in the oil-and-gas industry was over, when it wasn't. Cactus Inc. (WHD), an oil-service company, declined 35%. Consequently, my average for the 12 months was 4.6%, trailing the index.
T. Rowe Price
Now for some new high-profit, low-debt recommendations. I'll begin by bringing back T. Rowe Price Group (TROW), which was featured on this list in 2017, and rose 74% in the ensuing 12 months.
I don't expect the Baltimore-based mutual-fund company to do that well this time. I'm hoping for a gain in the neighborhood of 20%.
It's a contrarian bet. The world is in love with index funds. Actively managed funds are out of favor. I believe that the coronavirus epidemic, by triggering a general market decline, will shake people out of what I regard as an ill-advised faith that index funds are a superior way to invest.
T. Rowe Price has earned a return on equity exceeding 20% in each of the past 10 years, and in 13 of the past 15. As for debt, it's just 3% of equity.
Align Technology
Align Technology Inc. (ALGN) makes Invisalign, clear plastic appliances that can take the place of traditional metal braces for aligning teeth. It also makes 3-D dental scanners. The company has achieved a return on equity above 20% four years in a row.
Sydnee Gatewood of Guru Focus tabulated the best performing members of the Standard & Poor's 500 Index over the decade 2010-2019. Align Technology was fifth, with a cumulative return of 1,432%, or better than 31% annualized.
Like T. Rowe Price, Align Technology has debt equal to only 3% of equity.
Bio-Rad
I think now is a good time to increase allocations to health-care stocks. Bio-Rad Laboratories Inc. (BIO), based in Hercules, California, supplies a wide variety of equipment to laboratories and does testing, including blood typing and coronavirus testing.
The company's debt is almost invisible, just 1% of equity. Unlike the first two companies discussed today, it doesn't have a long history of high profitability. But it was extremely profitable last year, with a 36% return on equity.
PetMed Express
My last recommendation gives me a rueful feeling. I bought PetMed Express Inc. (PETS) for clients and personally in January 2019 and sold in June at a loss. That was a big mistake: If I had held on, the stock would have doubled from its low.
As its name implies, the company sells pet medications over the Internet. It has achieved a 20% return on equity 13 times in the past 15 fiscal years, and didn't miss by too much the other times. It is debt-free.
Disclosure: I own National Beverage for one client account.
John Dorfman is chairman of Dorfman Value Investments LLC in Newton Upper Falls, Massachusetts, and a syndicated columnist. His firm or clients may own or trade securities discussed in this column. He can be reached at jdorfman@dorfmanvalue.com.