Stock Selections In Honor Of Benjamin Graham
Posted: August 14, 2018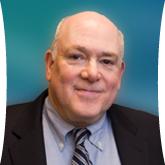 I revere Benjamin Graham (1884-1976). He was a pioneer of value investing, a professor at Columbia, a hedge fund manager, an author and a mentor to famed investor Warren Buffett.
Once a year in this column, I try to guess what stocks Ben Graham might pick if he were alive today.
Up to now, I've written 15 columns with picks intended to emulate Graham. The average 12-month total return has been 21.5%, versus 11.4% for the Standard & Poor's 500 Index over the same periods.
Twelve of the 15 columns have beaten the index, and 11 have been profitable.
Bear in mind that my column recommendations are theoretical and don't reflect actual trades, trading costs or taxes. Their results shouldn't be confused with the performance of portfolios I manage for clients. And past performance doesn't predict future results.
In picking my "Graham stocks," I use a simplified version of the master's criteria. To be considered, a stock must:
Be priced at 15 times earnings or less.
Sell for no more than book value (corporate net worth per share).
Carry debt of less than 50% of corporate net worth.
Last year, my selections were Genesco (GCO), a shoe store chain; Assured Guaranty Ltd.(AGO), a municipal bond insurer; China Yuchai International (CYD), a diesel-engine manufacturer; BlackRock Capital Investment (BKCC), a business development company and Manning & Napier (MN), an investment firm.
How did they do? Rather miserably. The group was down 2.55%, even as the S&P 500 returned 17.70% from August 8, 2017 through August 8, 2018. Only Genesco managed a gain; the other four stocks had losses.
It wasn't a good year for value, as investors craved growth stocks like Netflix (NFLX) and Facebook (FB). It wasn't a great year for low-debt stocks either, as interest rates stayed lower for longer than many people expected.
Am I discouraged? Not a whit. Graham said that stock prices are like planets and their intrinsic value is like the sun. The planets orbit elliptically around the sun, but stay under its sway. Over time the stock price will tend to be drawn toward intrinsic value.
Here are five new picks that I believe Benjamin Graham would favor if he were still here to guide us.
Lincoln National (LNC) is an insurance company based in Radnor, Pennsylvania. Life insurance and annuities are its bread and butter. It also offers group life, dental and disability insurance, retirement plans and financial-planning services.
Earnings are in a nice progression: $6.50 a share in 2016, and $7.79 in 2017. Analysts look for $8.38 this year and $9.25 next year. That being the case, the stock's price is surprisingly reasonable at eight times earnings.
For the third year in a row, I have penciled China Yuchai International (CYD) into my Graham list. With headquarters in Singapore, the company makes diesel engines and sells and services them throughout China.
Chinese stocks are generally more risky than U.S. ones, but I like the 3.9% dividend yield on China Yuchai. And I like the fact that it sells for only 62% of book value. Will tariff wars hurt it? Not too much, I should think, as it gets virtually all of its revenue within China.
If you don't mind the inconvenience of investing in a master limited partnership (and therefore having a form K-1 complicate your tax return), Dominion Energy Midstream Partners LP(DM) is worth considering.
The Chicago-based partnership processes, stores and transports natural gas. The dividend is rich at 8.9% but, as is often the case with remarkably high dividend yields, a portion of it is a return of the investor's original capital. The stock goes for 11 times earnings and less than 0.6 times book value.
Based in Providence, Rhode Island, United Natural Foods (UNFI) distributes organic, natural and specialty foods to supermarkets and health-food stores. Revenue has grown steadily but earnings tailed off in the past two years; analysts expect them to pep up again this year and next.
The stock sells for less than stated book value, and 1.39 times tangible book value. I think Graham would have judged it a bargain.
I'll close with Resolute Forest Products (RFP), a paper company based in Montreal, Quebec, Canada. The stock is cheap at 9 times earnings, and one reason is that investors are worried about tariffs.
The U.S. imposed tariffs on Canadian paper in 2015 and again in 2018. In the current trade climate, investors fret that the situation could get worse. The problem is real and it's tangled. But I think it will probably get resolved in negotiations within a year or so.
Disclosure: I own China Yuchai shares personally and for some of my clients.
——
John Dorfman is chairman of Dorfman Value Investments LLC and a syndicated columnist. His firm or clients may own or trade securities discussed in this column. He can be reached at jdorfman@dorfmanvalue.com.