Retired Professor in Virginia Wins My Three-Stock Derby
Posted: April 27, 2018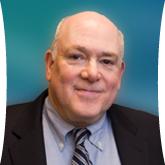 JOHN DORFMAN | Monday, March 26, 2018, 11:00 p.m.
Jim McClenon, a retired professor in Chesapeake, Virginia, won Dorfman's Three-Stock Derby this year, in hair-raising fashion.
One of McClenon's three stock choices, Pro Shares Short VIX Short-Term Futures ETF — a bet that stock-market volatility would stay low — plummeted 81 percent. Yet, his other two picks did so well that he ended up with an average return of 69.5 percent on his three picks.
For his victory, McClenon wins a gift certificate to the restaurant of his choice, in the amount of $247.19, which is 1 percent of the level of the Dow Jones industrial average on December 31.
More about McClenon's victory in a moment, but what about you? Do you pride yourself on your stock-picking ability? Why not enter my contest?
If your selections excel, you may get your name mentioned in this column, or even win a nice dinner. If you fall on your face, no one will ever know. Entry rules are at the end of this column, and the deadline for entries is April 13.
MCCLENON'S VICTORY
McClenon, who used to teach sociology at Elizabeth City State University in Elizabeth City, North Carolina, had two big winners. One was Nvidia Corp. (NVDA), a maker of specialized semiconductor chips. "Chips for self-driving cars, PC games, processors, momentum, completely beyond reality — what's not to like about this stock?" McClenon wrote a year ago.
He might have added that some of the processors using Nvidia chips are popular among people who "mine" Bitcoin and other digital currencies.
All that accounted for Nvidia's 145 percent gain during the contest period, April 15, 2017 through March 23, 2108. For people who want to jump on Nvidia's bandwagon now, be aware that the stock now sells for 52 times earnings and 19 times book value (corporate net worth per share) — very high multiples.
His other big winner, also up 145 percent, was Weibo Corp. (WB), a social media company in China whose stock is traded in the United States.
"Chinese social media is a hot field," McClenon write last April. "With so many Chinese moving into the middle class, and without the distraction of normal political discussion, WB has a chance to hit a hot run during 2017." Hot indeed: The were five months during the contest when Weibo rose 15 percent or more.
NUTTING SECOND
Emily Nutting, a college student majoring in education, took second place with a 44.3 percent return. She is also from Chesapeake, Virginia. Her big winner was Novocure Ltd., a company in Jersey, Channel Islands, that uses electrical currents to treat cancer.
Nutting liked Novocure, she said, "because it appears to be a new way to treat cancer and I would like to see this become very successful."
She also did well with Whole Foods Market Inc., which attracted a takeover offer from Amazon.com Inc. (AMZN) and rose 24 percent. Her third pick, Tesla Inc. (TSLA) declined 0.8 percent despite Nutting's conviction that "it clearly represents the future."
SLEZAK THIRD
Grabbing third place with a 38.6 percent return was Jane Slezak of Omaha, Nebraska. All three of her picks were health care stocks.
Her best gainer was MannKind Corp. (MNKD), a Valencia, California, company whose lead product is Afrezza. It is a form of diabetes treatment that uses an inhaler instead of the traditional insulin shot.
Mannkind is controversial among investors because its corporate net worth is negative and it has more than $27 million in bonds coming due next year. The company has yet to make an annual profit and skeptics doubt it will make one in time.
Slezak also had a nice gain in Novo Nordisk, a leader in diabetes care, which is based in Denmark. She had a small loss on Dexcom Inc., which makes glucose monitoring equipment.
It's no coincidence that all three of Slezak's picks related to diabetes treatment. In her entry, she mentioned that her son suffers from that disease.
CONTEST RULES
This contest has been run 11 times, but only two times under the current rules. Winners have included a number of financial professionals, but also a decent sprinkling of amateurs.
Would you like to try your luck?
If so, here are the rules.
You must pick three stocks or exchange-traded funds (ETFs) traded in the United States. You need not own the stock, but it's OK if you do.
Contestants will be judged on the average total return of the three stocks from the close on April 13, 2018, through the close on March 22, 2019. Total return includes price change plus reinvested dividends.
When you enter, please give your name, address, occupation, and phone number. Entries lacking any of these may be disqualified.
Also say briefly why you like each of the three stocks you picked.
Entries must be time-stamped or postmarked by April 13, 2018. The winner will get a restaurant gift certificate for an amount equal to 1 percent of the Dow Jones industrial average as of December 31, 2018.
Disclosure: I own Novo Nordisk for clients and personally. A few of my clients and family members own Nvidia.
John Dorfman is chairman of Dorfman Value Investments LLC in Newton Upper Falls, Massachusetts, and a syndicated columnist. His firm or clients may own or trade securities discussed in this column. He can be reached atjdorfman@dorfmanvalue.com .