Retired Farmer Wins Big In My Short Selling Contest
Posted: September 17, 2019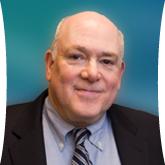 Lloyd Dawson, a retired farmer from LaVista, Nebraska, beat a strong field to win my 16th annual "Short Sellers Don't Have Horns" short-selling contest.
Short selling is a technique for profiting from a stock's decline. It is difficult since the market rises more often than it falls. It is also dangerous because losses on a short sale are potentially unlimited; on a normal investment you can't lose more than you put in.
In my latest contest, eight of the nine contestants successfully picked a stock that declined. That 89% success rate was the best in the 16-year history of the contest. The previous best showing was 88% in the 2000-2001 contest–a period when the market fell substantially. This time the market was up.
In September a year ago, Dawson picked Windstream Holdings (WINMQ) as a stock poised to decline. "It was a landline phone company, losing a lot of business to mobile phones," he says.
Windstream stock fell 95%, to about 26 cents on September 13 (the day the contest ended) from $5.22 on October 2, 2018 (the day it began). In February of this year, Windstream, which is based in Little Rock, Arkansas, filed for Chapter 11 bankruptcy.
Based on the same rationale, Dawson suggests that CenturyLink (CTL), based in Monroe, Louisiana, might be a good stock to sell short in the coming 12 months.
A short seller–we'll call her Jane Negative–borrows shares of a stock from a brokerage house and sells them. At some point, she must buy the shares back, which is called "covering the short."
If the stock that Jane Negative shorted falls before she buys it back, she profits. She has bought low and sold high, only in reverse order.
Critics such as Elon Musk, the CEO of Tesla, like to blast short sellers. Musk has called them "value destroyers" and has suggested that short selling should be illegal. Other critics say that short sellers spread vicious, untrue rumors.
I believe that short selling is legitimate and useful. It helps keep naïve investors from overpaying for over-hyped stocks. As for false rumors, those are spread by traditional "long" investors as well as by shorts.
That's why I sponsor an annual short-selling contest, and call it "Short Sellers Don't Have Horns."
Peter DeFilippo, an accountant for Bayer who hails from McDonald, Pennsylvania, came in second this year. He has won the contest twice in the past.
In the latest contest, DeFilippo picked CleanSpark (CLSK) as likely to fall. And fall it did, to the tune of 81%. Based in Bountiful, Utah, CleanSpark sells equipment and software to control energy flows.
DeFilippo found CleanSpark by looking for stocks that were selling for more than 100 times revenue and 100 times book value. Despite his great success in this contest, he says, "I have never shorted a stock in my life."
For the coming year, DeFillipo thinks Pier 1 Imports (PIR) stock is a good bet to drop. He notes that the company's cash is at a low ebb (about $30 million), while long-term debt and capital leases amount to about $1 billion.
Laurent Condon, a retired trader in Blanaz, France, who won last year's contest, placed third this year. His choice, Tilray (TLRY), a Canadian marijuana stock, declined 77%, giving him as a short seller (at least in theory) an equivalent gain.
Anticipating dramatic growth in cannabis sales now that many U.S. states are legalizing it, investors bid up marijuana stocks to fat valuations. And yet, Condon said, old-fashioned tobacco stocks are likely to "win the new legal cannabis sector."
I couldn't reach Condon over the weekend, but I look forward to hearing his next pick.
Want To Play?
If you'd like to try your hand at short selling, without necessarily risking real money, enter my next contest.
Entries must be emailed or postmarked by the end of September. Send them to jdorfman@dorfmanvalue.com or John Dorfman, Dorfman Value Management, 379 Elliot Street, Newton Upper Falls MA 02464.
The stock you sell short must be that of a U.S. company.
All entries should include: your name, address, occupation, email address, weekday and weekend phone number (in case you win and I need to interview you), a U.S.-based stock you expect to decline, and a brief explanation of why you think so.
The next contest runs from October 1, 2019 to September 16, 2020.
Disclosure: I have no positions in the stocks discussed in today's column, personally or for clients.
–-
John Dorfman is chairman of Dorfman Value Investments LLC. His firm or clients may own or trade securities discussed in this column. He can be reached at jdorfman@dorfmanvalue.com.