Raytheon and CVS Look Cheap on Price-to-Sales Ratio
Posted: July 14, 2020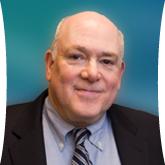 July 13, 2020 (Maple Hill Syndicate) – The virus-induced economic slump is playing havoc with company profits, and with many financial ratios. One that isn't too distorted is the price-sales ratio.
That's a stock's price divided by the company's sales per share. General Motors Co. (GM) has a low price-to-sales ratio of 0.26, Tesla Inc. (TSLA) has a high one, 10.93.
In normal times, the average price-to-sales ratio is about 1.5. Today, the average ratio is higher, at 2.1, partly because the Federal Reserve is keeping interest rates low, trying to goose a troubled economy.
The stocks I'm recommending today all sell for less than 1.0 times sales.
Useful Tool
Some evidence for the usefulness of the price-to-sales ratio can be found in this column's history. Prior to today's column, I've written 17 columns about this ratio. My recommendations have achieved an average 12-month return of 33.9%, compared to 8.3% for the Standard & Poor's 500 Index.
I'll pause there to hear the howls of disbelief. And I grant that the performance is unsustainably good. The high average owes a lot to outsized returns of 177%, 99% and 69% on columns I wrote in 2000-2002, a time when value investing was enjoying a heyday.
15 of the 17 columns were profitable, and 11 of 17 beat the S&P 500.
Bear in mind that my column recommendations are theoretical and don't reflect actual trades, trading costs or taxes. Their results shouldn't be confused with the performance of portfolios I manage for clients. And past performance doesn't predict future results.
Of the four stocks I picked a year ago, three did well. Meritage Homes Corp. (MTH) returned 46%, Tech Data Corp. (TECD) 44%, and ArcBest Corp. (ARCB) 7%. However, Abercrombie & Fitch Co. (ANF) bombed, with a 44% loss. Overall, my return was 13.1%, versus 5.7% for the S&P 500.
When you use this tool, keep in mind that it's natural for companies in promising growth industries such as biotechnology and information technology command higher ratios. Likewise, companies in mature industries usually have lower ones.
It's also useful to compare a stock's current price-to-sales ratio against the normal level for that stock.
Raytheon Technologies
The first stock I recommend today is Raytheon Technologies Corp. (RTX), formed by the merger of Raytheon Co. (RTN) and United Technologies Corp. (UTX). The merger was consummated in April.
The combined entity is a key U.S. defense contractor, producing Patriot missiles, radar for fighter jets, and many other military products. It also makes commercial aerospace products including Pratt & Whitney jet engines.
I think missile technology will be key to the U.S. defense program for many years to come. I think this stock is a bargain at 0.65 times revenue.
CVS
Weighing in at 0.31 times sales is CVS Health Corp. (CVS). Big-volume retailers usually have low price-to-sales ratios because they operate on modest profit margins. CVS's net margin, for example, usually ranges between 2.5% and 3.3%.
In the past ten years, CVS has averaged 0.50 on the price-to-sales ratio. Why is it even cheaper now? I think there are a few reasons.
Investors worry about more federal intervention in the health-care system, which could depress profits. And many investors didn't like CVS's acquisition of Aetna, a large health insurer.
I think that deal will work out okay, and I also like CVS's Minute Clinics, where patients can see a nurse for care on a walk-in basis.
Sprouts
A mid-sized stock I like is Sprouts Farmers Market Inc. (SFM). A specialty grocer, it sells fresh produce and other groceries in California and several Southern states. It says that 90% of its foods are "natural or organic."
The company has shown good growth the past five years, increasing revenue at a 19% annual clip and earnings at 13%. It has been profitable eight years in a row, with return on stockholders' equity climbing most year.
The past two years Sprouts earned more than 25% on equity, a praiseworthy return. It appeared to be headed for an even better 2020 before the coronavirus epidemic hit. Now who knows what will happen. But at 0.49 times sales, it might pay to find out.
Foundation Building
A small stock I like is Foundation Building Materials Inc. (FBM), based in Santa Ana, California. It sells wallboard, suspended ceiling systems, stucco and some other building supplies.
I predict that new home construction in the next two years won't be great, but will be better than expected. My outlook for home remodeling is positive. Between the two, I think Foundation Building Materials will do okay. And at 0.28 times revenue, the stock seems to have room for positive surprises.
Disclosure: I own Raytheon for some clients. A hedge fund I manage is short Tesla.
John Dorfman is chairman of Dorfman Value Investments LLC in Newton Upper Falls, Massachusetts, and a syndicated columnist. His firm or clients may own or trade securities discussed in this column. He can be reached at jdorfman@dorfmanvalue.com.