Psst, Want Some Stocks Selling For Less Than $10?
Posted: June 25, 2019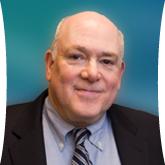 There's something racy about a stock selling for less than $10.
Of course, any finance professor will tell you that the absolute price of a stock means nothing. The stock price is a function of how many shares are outstanding. Companies can issue as many shares as they like. So, the odds of making a profit on a $9 stock and a $90 stock should be the same.
One can agree with the professors intellectually and still feel an emotional thrill when speculating in a stock with a single digit price. Often, low-priced stocks are issued by smaller companies. Frequently, they are volatile. Buying them feels like taking a trip to the race track.
Once a year, I offer some recommendations on stocks selling for less than $10 a share. (Prices are as of June 21.) Ready? Here we go.
Antero Resources
A natural-gas producer based in Denver, Antero Resources Corp. (AR, $5.58) strikes me as one of the most undervalued stocks in the market today.
Antero Resources owns about 31% of Antero Midstream Corp., a pipeline operator. That stake is currently worth about $1.8 billion. Yet Antero Resources itself has a market value of only $1.72 billion. So, the marketplace is putting essentially no value on the natural-gas business.
That's silly. Antero Resources had profits of about $566 million over the past four quarters. Yes, it suffered losses in four of the past nine years. But it has improved its portfolio of properties and shored up its balance sheet. The company has been buying back its own stock, and CEO Paul Rady bought shares several times in May. He owns almost 15 million shares.
CK Asset Holding
A strong balance sheet is one of the reasons I like CK Asset Holdings Ltd. (CHKGF, $7.80), a Hong Kong company that owns office buildings and hotels worldwide. The company's debt is only 21% of its equity. What's more, it has enough cash on hand to pay off more than 80% of its debt.
A cult of personality plays a role too. Li Ka Shing is Hong Kong's richest man, nearly as famous in China as Warren Buffett is in the U.S. He built this company, which is now run by his son Victor. I hope Victor will prove a worthy successor.
Green Brick
Green Brick Partners Inc. (GRBK, $9.12) is a homebuilder with strongholds in Dallas and Atlanta, two traditionally strong housing markets. It is also active in Vero Beach, Florida.
David Einhorn, whom I consider a canny investor, is a major investor in Green Brick. His firm, Greenlight Capital, owns nearly 48% of Green Brick's stock, and is the source of the "Green" in the company's name. The "Brick" comes from James Brickman, the CEO.
After a streak of bad years, the company has been profitable since 2014. The stock sells for only nine times earnings and slightly less than book value (corporate net worth per share).
Laredo Petroleum
A minnow in a world of whales, Laredo Petroleum Inc. (LPI, $2.80) is an oil and gas company based in Tulsa, Oklahoma. Its market value is $640 million — compare Exxon Mobil Corp. at $328 billion.
That's down from $10 about a year ago and $30 when the energy industry rode high in 2014.
Laredo Shares sell for three times earnings, 0.6 times book value, and 0.6 times revenue. Those are the kind of numbers you see when investors fear a possible bankruptcy.
I don't think a bankruptcy is in the cards. The company's interest coverage (earnings before interest and taxes, divided by interest payments) is about 5.5. That's not great, but it's not terrible either.
Laredo company increased its production in 2018 by 17% over 2017. It owns about 120,000 acres in the Permian Basin, about 35 miles east of Midland, Texas. Last year it produced about 68,000 barrels of oil per day.
Past Record
My picks of stocks selling for less than $10 haven't done well historically. This is the 14th column I've written on the subject. Previous picks have averaged a 4.3% loss over 12 months, while the Standard & Poor's 500 Index has averaged a 9.9% gain.
In the past year, things went from bad to worse. My picks fell 44.1% while the S&P 500 returned 10.6%. Chico's FAS Inc. (CHL) and Laredo Petroleum (LPI) were the worst losers. Nonetheless, I am recommending Laredo again this year.
Disclosure: I own shares of Antero Resources and CK Asset Holdings personally and for most clients. I own Laredo Petroleum personally and for some clients with high risk tolerance. I own Green Brick for one client.
John Dorfman is chairman of Dorfman Value Investments LLC in Newton Upper Falls, Massachusetts, and a syndicated columnist. He can be reached at jdorfman@dorfmanvalue.com.