Perfect 10 Portfolio Is a Thing of Beauty, Up 43%
Posted: July 12, 2018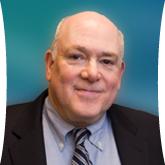 July 10, 2018
We are all geniuses, of course.
Yet it's surprising how hard it is even for skilled investors to outperform a reasonably well-designed naïve stock-picking paradigm. A good example is my annual Perfect 10 Portfolio.
The phrase "Perfect 10" connotes a remarkably beautiful woman, or a flawless performance in gymnastics. My Perfect 10 Portfolio, however, is a collection of inexpensive stocks. It consists of 10 stocks each of which sells for 10 times the company's earnings.
That's cheap, especially in today's market, where the average stock fetches about 24 times earnings. Over the decades, an average multiple has been about 15.
My Perfect 10 Portfolio from a year ago (July 11, 2017) achieved a 43.1% return, with three of its ten stocks doubling or better. Urban Outfitters Inc. (NASDAQ:URBN) rose 163%, Stoneridge Inc. (NYSE:SRI) 132% and American Eagle Outfitters Inc. (AERO) 122%.
Two of those three were clothing retailers, which no one wanted a year ago because the thesis that "brick and mortar stores are dead" was strongly fixed in investors' minds.
Bear in mind that my column recommendations are theoretical and don't reflect actual trades, trading costs or taxes. Their results shouldn't be confused with the performance of portfolios I manage for clients. And past performance doesn't predict future results.
Long-term 20.9%
Four of the ten Perfect 10 stocks I picked last year lost ground. Francesca's Holdings Corp. (NASDAQ:FRAN) dropped 18%, Lincoln National Corp. (NYSE:LNC) 9%, China Distance Education Holdings Ltd. (NYSE:DL) 3%, and Taro Pharmaceutical Industries Ltd. (NYSE:TARO) 0.8%.
Still, the overall return was well over double the return on the Standard & Poor's 500 Index, which was 16.0% through July 6, 2018.
Cumulatively, my first 15 Perfect 10 Portfolios have scored an average one-year total return of 20.9%, versus 9.5% for the S&P 500 Index. (Today's column is the 16th in the series.)
Buying out-of-favor stocks isn't the only way to make money in the stock market. But it's my favorite way, and the Perfect 10 Portfolio is a good example of why.
Now, here are ten Perfect 10 stocks for the coming year.
Pfizer
Everyone knows that big drug companies must deal with balky insurers, skeptical regulators, generic competitors and expiring patents. So, some very profitable companies have cheap stocks. Pfizer Inc. (PFE) earned 32% on stockholders' equity last year.
Union Pacific
Union Pacific Corp. (NYSE:UNP), the largest railroad in the U.S. last year by revenue, had a bang-up year in 2017. Analysts expect it to tail off. But it's a highly profitable business and a bargain at the present price (around $143) in my opinion.
Allstate
Allstate Corp. (NYSE:ALL), the property-and-casualty insurer based in Northbrook, Illinois, chugs along with steady profits, though not spectacular ones. Its balance sheet looks good to me, with debt only 27% of equity.
Delta
Delta Air Lines Inc. (NYSE:DAL) started this year near $60 and has dropped to below $50. The airline merger frenzy is probably over; same with the boost from lower fuel costs. Still, Delta seems like a reasonable buy at the present price.
China Mobile
About a week ago, President Trump blocked China Mobile Ltd. (NYSE:CHL) from entering the U.S. market, citing national security. But I think China's market will suffice. China Mobile has grown its revenue from $48 billion to $112 billion in the past decade.
Kelly Services
Earnings have been choppy at Kelly Services Inc. (KELYA) but it has turned a profit in 13 of the past 15 years. At 0.16 times revenue and less than book value (corporate net worth per share) this stock looks underpriced to me.
Graham Holdings
Formerly known as The Washington Post Co., Graham holdings no longer owns that paper. It still owns the Kaplan test-preparation service, the Slate web site, several TV stations and a few industrial subsidiaries. Some smart investors, such as Jim Simons (Trades, Portfolio) and Jeremy Grantham(Trades, Portfolio), bought shares this year.
Waddell & Reed
Based in Overland Park, Kansas, Waddell & Reed is an investment advisory firm. I don't usually say kind things about my competitors, but the folks at Waddell strike me as a sensible bunch. I also recommended this stock a year ago. (It went nowhere, up 0.75%.)
J.M. Smucker
Jam maker J.M. Smucker Co. (SJM) was usually a good investment for the past couple of decades. Now it runs some risk of losing market share to healthier foods, and revenue growth has slowed to a near halt. I think it will adapt.
Reliance Steel
It surprises me that Reliance Steel & Aluminum stock hasn't moved much this year, in light of the Trump administration's imposition of tariffs on imported steel and aluminum. I am strongly against the tariffs, but it seems to me they will help domestic producers.
Disclosure: I own Allstate, China Mobile, Pfizer and Waddell & Reed for one or more clients.
John Dorfman is chairman of Dorfman Value Investments LLC in Newton Upper Falls, Massachusetts, and a syndicated columnist. His firm or clients may own or trade securities discussed in this column. He can be reached at jdorfman@dorfmanvalue.com.