Paccar and American Woodmark Show Value and Momentum
Posted: August 29, 2023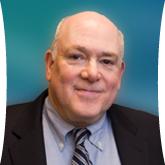 August 28, 2023 (Maple Hill Syndicate) – Most value stocks (those that are reasonably priced or cheap) are struggling to gain traction this year. Growth stocks are ruling the roost.
But a few value stocks are outperforming the market. For people who relish both value and some price action, here are five stocks to consider.
Each sells for 15 times earnings or less, and each is up at least 26% year-to-date, beating the Standard & Poor's 500 Total Return Index by ten percentage points or more.
Paccar
Paccar Inc. (PCAR), based in Bellevue, Washington, makes heavy-duty and medium-duty trucks under the Peterbilt and Kenworth brands. If things keep going as they did in the first half, this will be the company's most profitable year ever.
I consider a 15% return on stockholders' equity to be a mark of strong profitability. Paccar has achieved that in 11 of the past 15 years. The stock is up 29% this year, and sells for 12 times earnings. Over the past decade, it's usually fetched more like 16 times earnings.
Modine
Modine Manufacturing Co. (MOD), out of Racine, Wisconsin, makes heating and air conditioning equipment for cars, trucks and buildings. Lately, one of its specialties has been data center cooling. Brands include Airedale, CoilTech, Heatcraft and Modine,
The stock has more than doubled this year. Before that, it was fairly stagnant from 2013 through 2021. It's been an inconsistent earner in the past, with losses in three of the past ten years. But operating results have been strong lately, with a return on equity of 35% in the past four quarters.
The stock is barely followed on Wall Street. Only three analysts cover it, and all three rate it a buy.
Alpha Metallurgical
Particularly cheap is Alpha Metallurgical Resources Inc. (AMR), headquartered in Bristol, Tennessee.  The company mines coal in Virginia and West Virginia.
Coal mining companies will never have the cachet of technology and biotechnology stocks. But at recent depressed prices, I think several of them are attractive.
Alpha Metallurgical sells for between three and four times earnings. That's been its typical multiple for the past decade, during which this unpopular stock rose 1060%.It's popped 43% this year. Alpha has barely a speck of debt.
The company is making a return appearance on this list, having also been featured in June of last year.
Earthstone
From Woodlands, Texas, comes Earthstone Energy Inc. (ESTE), which produces oil and gas in the west and south of Texas. For an oil company, it's fairly small, with a market value of a little over $2 billion.
Earthstone's profits jumped sharply last year. Before that, it had occasional strong years and a lot of mediocre ones.
Analysts expect the strong growth to continue through 2024. Of ten Wall Street analysts who cover the stock, nine call it a "buy." Such near-unanimity isn't always a good sign, but in this case I'm onboard.
American Woodmark
Rounding out my list today is American Woodmark Corp. (AMWD). Based in Winchester, Virginia, the company makes kitchen cabinets and vanities.
Over the past ten years, American Woodmark has increased its revenue by more than 11% per year. For that reason, the stock typically sells for about 22 times earnings. But it's available for only 13 times earnings now.
Track Record
I generally write a column twice a year on stocks that I think show both value and momentum. This is my 43rd column in the series, and one-year results can be calculated for 41 columns.
The average one-year return has been 11.9%, compared to 9.7% for the Standard & Poor's 500 Total Return Index.
Bear in mind that my column results are hypothetical and shouldn't be confused with results I obtain for clients. Also, past performance doesn't predict the future.
Twenty-eight of the 41 sets of recommendations have shown a profit, while 21 have beaten the S&P 500.
My selections from June 2022 (the most recent for which one-year results can be tabulated) fell 2.5% while the index returned 14.2%. The chief culprit was Organon & CO. (OGN), a drug company based in Jersey City, New Jersey, which fell 39%.
Organon tries to specialize in women's health, which I think is a good niche. But its revenue fell about 3% in the past year, and earnings dropped about 32%.
Met Life (MET) also did poorly, down 11%, and Packaging Corp. of America (PKG) declined 3%. On the plus side, Alpha Metallurgical Resources advanced 19% and Exxon Mobil Corp. returned 21%.
Disclosure: A few of my clients own shares in Exxon and Met Life.
John Dorfman is chairman of Dorfman Value Investments in Boston, Massachusetts. His firm or clients may own or trade the stocks discussed here. He can be reached at jdorfman@dorfmanvalue.com.