Old Faithful Has Done Great Long-Term, Last Year Pffftt
Posted: May 24, 2018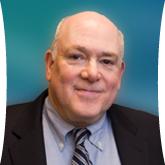 By John Dorfman
April 30, 2018  – It's a trifle embarrassing that one of my most successful stock-picking screens is so simple.
My "Old Faithful" screen looks for stocks that may not be spectacular in any one respect but are good in many respects.
I've written columns about Old Faithful stocks fifteen times beginning in 1999. The average one-year return has been 22.3%, compared to 5.9% for the Standard & Poor's 500 Index over the same 15 periods.
My Old Faithful picks have been profitable 12 times out of 15 and have also beaten the index 12 times.
However, my selections from a year ago were an epic fail. They dropped 4.8% even as the S&P advanced 13.9% The worst offender was Signet Jewelers Ltd. (SIG), down 37.1%. Net1 UEPS Technologies Ltd. (EUPS) and Biglari Holdings Inc. (BH) also did poorly.
Bear in mind that my column recommendations are theoretical and don't reflect actual trades, trading costs or taxes. Their results shouldn't be confused with the performance of portfolios I manage for clients. And past performance doesn't predict future results.
Usually, Old Faithful churns out 20 to 30 investment candidates. For this column, I generally choose about five to recommend.
  Old Faithful
My Old Faithful screening criteria are:
The stock must be traded in the U.S. with a market value of $250 million or more.
Debt must be less than stockholders' equity.
The stock must be not too expensive, measured three ways: a maximum of 15 times earnings, two times book value (corporate net worth per share) and two times revenue.
Earnings growth should average at least 10% in the past five years.
The return on equity (a measure of profitability) should be 15% or more.
Fiat Chrysler
Fiat Chrysler Automobiles NV, based in London, gets less attention than General Motors, Ford and Volkswagen. But General Motors has posted losses recently, Ford has high debt, and Volkswagen is still dealing with the diesel-engine emissions scandal. By comparison, Fiat Chrysler looks pretty good.
Among the company's brands are Dodge, Ram, Jeep, Alfa Romeo and Maserati, in addition to the two eponymous brands. Unlike its major competitors, it passes all of the Old Faithful hurdles. The stock sells for eight times earnings and 1.4 times book value.
  Cirrus Logic
At Cirrus Logic Inc., the big risk is overdependence on Apple Inc. (AAPL). Cirrus specializes in audio chips and gets a huge percentage of its revenue from Apple's iPhone. The risk is that Apple could change its supplier or bring that business in house.
A corollary risk is that Apple could squeeze Cirrus's profit margin. (That has already happened, to some degree). I feel these risks are tolerable, and I think Cirrus stock is a bargain at the present valuation of 13 times earnings.
Covenant Transportation
On the small side of the spectrum is Covenant Transportation Group Inc. class A (CVTI), a trucking company with headquarters in Chattanooga, Tennessee.
Covenant went through rough times from 2006 to 2011, losing money in five of those six years. Debt ballooned up to 285% of equity. But in the past six years it has shown a profit each year, usually an increasing profit. And the balance sheet is now in better shape.
Truckers had a hot year last year and Covenant shares were up 52%. So, the main question on investors' minds is whether the good times have already rolled. With the stock selling for nine times recent earnings, I think there is room for more gains.
Sinopec Shanghai
I will bring back one pick from a year ago, Sinopec Shanghai Petrochemical Co. (SHI). It wasn't a culprit in Old Faithful's bad performance, as it rose 23.7%.
Shanghai has shown a profit in 12 of the past 15 years, and the past two years were its best. Returns on equity have been running above 20%. Yet, partly because China's market is cheaper than the U.S. market, the stock sells for only about 10 times earnings. Yes, all Chinese stocks are risky. But then again, all stocks are risky.
CVS Health
CVS Health Corp. (CVS), recommended recently in this column, has increased its earnings at better than a 14% annual clip in the past five years. The worry is debt, currently at 72% of equity. If CVS goes through with its plan to acquire Aetna Inc. (AET), it will have to borrow a whole lot more.
I dislike debt. However, I like the idea of combining a huge drug store chain with a major health insurance company. I think the merger makes sense, so it would be worth CVS going into hock for a while.
Disclosure: I own Apple personally and more several of my clients. I own CVS and Sinopec Shanghai Petrochemical for a couple of clients.
John Dorfman is chairman of Dorfman Value Investments LLC in Newton Upper Falls, Massachusetts, and a syndicated columnist. His firm or clients may own or trade securities discussed in this column. He can be reached at jdorfman@dorfmanvalue.com.