Okay, now what do we actually own?
Posted: June 13, 2018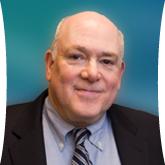 Monday, June 11, 2018, 9:48 p.m.
In this column, I try not to focus too much on stocks that I own personally. As a result, readers sometimes ask what I actually do own.
So once a year, I provide a run-down of the stocks I own personally and for most of my clients.
Sony Corp. (SNE), a Japanese consumer electronics company that also owns a movie studio, is the only consumer discretionary stock in my model portfolio right now. A comeback by the studio is helping to boost earnings.
I've owned Sanderson Farms Inc. (SAFM), a Mississippi-based chicken farmer, on and off for years. One reason I keep coming back to it is that there is a long-term trend for Americans to eat more chicken and less beef.
Energy is an industry that has been very kind to my firm, particularly in its early years. (I started buying energy stocks heavily in 2000-2001 when pessimists predicted single-digit oil prices.) These days, we own Schlumberger Ltd. (SLB), Valero Energy Corp. (VLO) and Helmerich & Payne Inc. (HP).
FOUR FINANCIALS
Banks should benefit as interest rates rise. Many people, including me, expected rates to start rising a couple of years ago. Now it appears to be actually happening. Two of my favorite banks are FS Bancorp (FSBW) in Mountlake Terrace, Washington, and Bank of the Ozarks (OZRK) in Little Rock, Arkansas.
Elsewhere in the financial realm, I own Lazard Ltd. (LAZ), an investment bank specializing in mergers and acquisitions. I figure the next year will be strong for M&A, both for economic reasons (strong economy) and political reasons (easy antitrust policy under President Trump).
Almost none of my clients leave home without MasterCard (MA). This is a favorite stock of my colleague Tom Macpherson, who loves extremely profitable companies. MasterCard's return on equity lately has been running above 70 percent, which is astounding.
A TASTE OF TECH
I have always tried not to be underweight – well, at least not too underweight – technology stocks. They are, after all, drivers of innovation and productivity. This is hard, because I am a cheapskate who prefers stocks selling for a low multiple of earnings, revenue and book value (corporate net worth per share).
In the past couple of years, I have entrusted more of our firm's stock picking to my colleagues Katharine Davidge and Tom Macpherson. Both are more willing that I am to pay up for quality.
Thus, we own Alphabet Inc. (GOOGL), Apple Inc. (AAPL), Check Point Software Technologies Ltd. (CHKP) Computer Modelling Group Ltd. (CMDXF), Manhattan Associates Inc. (MANH), Micron Technology Inc. (MU) and Texas Instruments Inc. (TXN). Of these, only Micron is a bargain by my cheapskate metrics.
A GLITTER OF GOLD
My clients' holdings vary, but most have 4 percent to 5 percent of their portfolio in gold, and close to 8 percent in cash. That is because I am more cautious than usual about the market. Valuations are high, the Fed is tightening, the president strikes me as impulsive, and U.S. stocks have been up nine calendar years in a row.
I am not very defensive because I expect the economy to stay strong for at least a year, and probably two. Still, a touch of caution seems in order.
TO YOUR HEALTH
Most clients own three health-care stocks: Fonar Corp. (FONR), a small-cap company that makes specialized Magnetic resonance imaging (MRI) machines and runs MRI diagnostic centers; Novo Nordisk A/S (NVO), a Danish company that is a leader in diabetes medications; and UnitedHealth Group Inc., (UNH) a managed-care organization.
MULTI-INDUSTRY
Some of our holdings don't fit into a single industry. Berkshire Hathaway Inc. (BRK.B), run by the legendary Warren Buffett, is a conglomerate that includes several insurance companies, a major railroad, and companies in many other industries.
We own a pair of exchange traded funds (ETFs) that invest in emerging markets – SPDR S&P Emerging Markets Dividend ETF (EDIV) and iShares Core MSCI Emerging Markets ETF (IEMG).
We also want exposure to Japan, which has a more pro-business government than it has had in years. In addition to Sony, we own some Wisdom Tree Japan Hedged Small-Cap Equity ETF.
RECORD
Usually, for any series of articles, I provide the rate of return my recommendations hypothetically earned. I then offer a disclaimer saying that this shouldn't be confused with my actual record in managing client accounts.
Since this particular column is about the stocks my firm actually owns, it seems that in this case a different procedure might be called for. So, I'll just give my firm's actual record on a composite of individual accounts over the 18 ¼ years through March.
We are up 467 percent cumulatively net of fees, for a 9.98 percent compounded annual return. That compares to 156 percent cumulatively, or 5.28 percent percent per year for the Standard & Poor's 500 Index with dividends included.
Note that the S&P 500 is a U.S. large-cap index, while my portfolios often include small stocks and foreign stocks. Also, past performance doesn't predict future results.
John Dorfman is chairman of Dorfman Value Investments LLC in Newton Upper Falls, Massachusetts, and a syndicated columnist. His firm or clients may own or trade securities discussed in this column. He can be reached at jdorfman@dorfmanvalue.com.