Now Look Closely at the Stock-Market Casualty List
Posted: March 31, 2020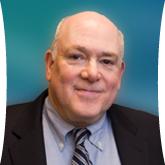 March 30, 2020 (Maple Hill Syndicate) – The market's battlefield is littered with casualties.
Each quarter I write about stocks that have been wounded, and that I think have excellent recovery potential. I call it the Casualty List. This quarter there are many candidates: Dozens of solid stocks are down 40% or more.
Blame the corona virus and massive shutdowns of businesses from movie theatres to restaurants to professional sports. No one knows how long it will take for the epidemic to subside (I guess summer or fall), or for the stock market to clamber back onto its feet (I guess this spring or summer).
The Record
Buying good stocks on bad news often pays. The record of my Casualty List columns illustrates this point. The one you're reading is the 68th one. Twelve-month returns can be calculated for 64 of the 68 columns. The average return has been 15.8%, compared to 9.8% for the Standard & Poor's 500 Index.
Of the 64 lists, 42 have shown a profit, and 33 have beaten the S&P 500.
Bear in mind that my column recommendations are theoretical and don't reflect actual trades, trading costs or taxes. Their results shouldn't be confused with the performance of portfolios I manage for clients. And past performance doesn't predict future results.
My Casualty List from a year ago fell 14.0%, compared to a loss of 11.8% on the S&P 500. Big losses on Walgreens Boots Alliance (WBA) and ArcBest Corp. (ARCB) drowned out a nice gain in Biogen Inc. (BIIB).
Now, here are four fresh bounce-back candidates.
Carnival
The spectacle of people being stuck on a cruise ship while the new corona virus disease creeps from passenger to passenger was vivid and disquieting.
No wonder stocks of the major cruise lines have plummeted. Carnival Corp. (CCL) has fallen 71% through March 27, Royal Caribbean Cruises Ltd. (RCL) 74%, and Norwegian Cruise Line Holdings Ltd. 78%.
I owned Norwegian Cruise Lines personally and for clients when the epidemic began, but sold it on Feb. 25. If I were to buy a cruise stock now, I'd go with Carnival. It has the strongest balance sheet in the group, with debt 45% of equity.
Cullen Frost
Down 44% this year is Cullen/Frost Bankers Inc. (CFR), which suffers from a double whammy. It is a regional powerhouse in Texas, an energy-dependent state (though not as energy-dependent as it used to be). The energy industry is in the soup, with oil prices having fallen to about $20 a barrel from $100 less than six years ago.
In addition, to fight the recession that the corona virus will inevitably cause, the Federal Reserve has dramatically lowered interest rates. That's generally bad for banks, which depend on the spread between what they pay on deposits and what they get on loans. Higher rates usually mean wider spreads.
Skyline Champion
Skyline Champion Corp. (SKY) makes manufactured homes – what used to be called mobile homes. Yes, there is a small stigma attached to living in a trailer park. But if you have a modest income and want a home of your own, it's a realistic solution.
Skyline had a long history of losses, running from fiscal 2007 through fiscal 2015. But it's done well lately. And I think the stock may be timely, as tough economic times are likely to outlast the corona virus epidemic.
I love Skyline's balance sheet. Debt is only 8% of stockholders' equity, and the company has four times as much cash as debt.
Viacom CBS
Both halves of Viacom CBS (VIAC) have suffered badly from the corona virus. With movie theatres closed, the Viacom half has its cash flow crippled. With professional sports on hold, the CBS half has lost a big part of its revenue flow.
Observing this, investors have marked down Viacom CBS stock by 69% this year, to less than $13 a share from about $42 when the year began.
I think there is a lot of long-run earnings power here. The corona virus problem is fierce, but it won't last forever. In China and Italy, which were hit before the U.S., the number of new cases is declining.
Viacom CBS now trades for two times trailing earnings, 60% of book value (corporate net worth per share) and 22% of the past four quarters' revenue. I think it's a steal.
If you agree with my reasoning on the stocks I talked about today, I suggest buying in stages – perhaps one third now, one third in May, and a final third in July. You can adjust this timetable based on your judgments about the epidemic and the market.
Disclosure: I own Viacom CBS shares personally and for almost all of my clients.
John Dorfman is chairman of Dorfman Value Investments LLC in Newton Upper Falls, Massachusetts, and a syndicated columnist. His firm or clients may own or trade securities discussed in this column. He can be reached at jdorfman@dorfmanvalue.com.