Novo Nordisk and Ituran Boast High Profit, Low Debt
Posted: June 20, 2018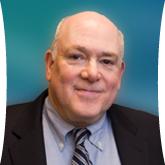 TRIBUNE-REVIEW | Monday, June 18, 2018, 11:00 p.m.
Two of the hallmarks of a superb company, in my view, are high profitability and low debt.
The stock market, however, is like a horse race in which the fastest horses wear the heaviest saddles. Investors notice terrific performance, so they big up the prices of the most promising companies.
In this column, once a year, I recommend a few companies that have high profitability (return on stockholders' equity of 25 percent or better) and low debt (l0 percent of stockholders' equity or less). I try to choose ones that haven't already been bid to the sky.
NOVO NORDISK
The world's leading maker of diabetes medications, Novo Nordisk A/S has its headquarters in Bagsvaerd, Denmark. Overweight — a precursor to diabetes — is increasing in the U.S., Europe and Japan, and Novo Nordisk is number one in all three of those markets.
In February, Bloomberg Gadfly's Max Nisen wrote a critical article on Novo Nordisk. The headline declared that the company was on "High But Shaky Ground." Novo Nordisk, Mr. Nisen opined, "is narrowly focused in crowded areas and lacks the stomach for deals."
I agree that the diabetes drug market is becoming more crowded, and so too is the hemophilia market, another Novo Nordisk specialty. But this company's return on stockholders' equity is off the charts and keeps growing. It was 85 percent last year.
ITURAN
Ituran Location and Control Ltd. (ITRN) is an Israeli company that helps fleet owners keep track of their vehicles and recover stolen vehicles.
Most of its profitability measures, which were pretty good to begin with, have accelerated lately. In the latest four quarters, it earned 35 percent on stockholders' equity. It is barely covered by Wall Street analysts – which creates an opportunity for the company to be "discovered."
Ituran's stock has risen about 74 percent in the past five years. But since it sells for less than 16 times earnings, I believe there is room for further gains.
ELECTRO SCIENTIFIC
Electro Scientific Industries Inc. (ESIO), based in Portland Ore., makes lasers for designing circuit boards and semiconductor chips. It is a comeback story.
The company lost money in seven of the nine fiscal years through March 2017. But in the fiscal year that ended this March, it earned a sparkling 56 percent return on shareholders' equity.
Only three analysts follow the company, which is small (revenue about $368 million in the latest fiscal year). All three recommend it.
Investors in the stock include several I particularly respect: Joel Greenblatt, Chuck Royce and Jim Simons. The company has only a speck of debt. Due to its past woes, the stock sells for only nine times expected earnings.
PPDAI
Some people won't buy a stock based in China. I think it's a perfectly fine thing to do, with a limited portion of your portfolio. One Chinese stock that looks interesting now is PPDAI Group Inc. (PPDF), based in Shanghai.
PPDAI matches borrowers with lenders online. Founded only in 2007, it has grown rapidly. Revenue increased from $202 million in 2015 to $3.9 billion in 2017.
A major risk: If you think government regulation can be heavy-handed in the U.S., you should see it in China. The government has at times told lenders what kinds of loans they can make, where they can make them, and the amounts they should be limited to.
With the stock selling for about five times the earnings analysts expect in the coming 12 months, this may be a good speculation.
RECORD
This is the 14th column I've written on companies with high profitability and low debt, beginning in 2000. The average 12-month gain on my previous 13 columns has been 11.5 percent, compared to 8.6 percent for the Standard & Poor's 500 index over the same 13 periods.
Eight of the 13 columns have been profitable and the same number have beaten the index.
Bear in mind that my column recommendations are theoretical and don't reflect actual trades, trading costs or taxes. Their results shouldn't be confused with the performance of portfolios I manage for clients. And past performance doesn't predict future results.
Last year's picks averaged a 22.1 percent gain, as against 16.3 percent for the index, with two big winners and three losers.
Michael Kors Holdings Ltd. turned in a 95 percent return, and T. Rowe Price Group Inc. (TROW) returned 74 percent. But Argan Inc. (AGX) fell 41 percent, while Sturm Ruger & Co. (RGR) and United Therapeutics (UTHR) had single-digit declines.
Disclosure: I own Novo Nordisk personally and for almost all of my firm's clients. A couple of clients own T. Rowe Price and Sturm Ruger.
John Dorfman is chairman of Dorfman Value Investments LLC in Newton Upper Falls, Massachusetts, and a syndicated columnist. His firm or clients may own or trade securities discussed in this column. He can be reached at jdorfman@dorfmanvalue.com.