No Baseball, But My 30-30 Club Continues
Posted: April 29, 2020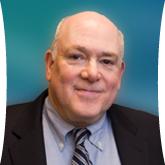 April 6, 2020 (Maple Hill Syndicate) – Among other pleasures quashed by the pandemic, the baseball season will be delayed (let's hope not cancelled).
However, as a minor consolation, my 30-30 Club continues.
In baseball, the 30-30 Club contains players who have hit 30 home runs and stolen 30 bases in the same season. In the past 100 years, only 41 players have done it. Last year two players did: Ronald Acuna of the Atlanta Braves and Christian Yelich of the Milwaukee Brewers.
My 30-30 club is for corporations. To make it, a company must show a 30% return on stockholders' equity (high profitability) and a 30% earnings growth rate over the past five years (rapid growth).
Public companies with a market value of $2 billion or more are eligible. Of the 1,048 such companies, twenty-two companies made my 30-30 Club this year.
The Winners
This year's winners are evenly split between large-capitalization stocks (market value $10 billion or more) and mid-capitalization stocks ($2 billion to $10 billion).
The big boys on the list are Adobe Inc. (ADBE), Zoetis Inc. (ZTS), VMware Inc. (VMW), Applied Materials Inc. (AMAT),
Who I Like
To make this list is an honor. It is not a stock recommendation.
The whole world knows that Adobe, for example, is an excellent company. But personally, I wouldn't buy it today, with a stock price 44 times the company's earnings for the past four quarters. The price already reflects the company's excellence.
What I'm looking for are great companies whose merit isn't yet fully recognized. Each year, I recommend a few, usually just two or three.
 The Record
Last year I plumped for Lam Research Corp. (LRCX), Berry Global Group Inc. (BERY), and Evercore Inc. (EVR).
Lam, which makes equipment for etching microcircuits in computer chips, was up 12.7% from April 8, 2019 (when my last column on this subject ran) through April 3, 2020.
Berry Global, which makes fabric used in various products from surgical gowns to baby wipes, was down 42.5%. Evercore, an investment-banking advisory firm, fell 47.9%.
So, my three picks collectively lost 25.9%, which was worse than the 12.5% loss on the Standard & Poor's 500 Index.
The long-run record, however is better. In 17 years, the average one-year return on my 30-30 picks has been 10.3%, compared to 8.3% for the S&P 500.
My picks have been profitable nine times out of 17, and have also beaten the index nine times.
Bear in mind that my column recommendations are theoretical and don't reflect actual trades, trading costs or taxes. Their results shouldn't be confused with the performance of portfolios I manage for clients. And past performance doesn't predict future results.
Disclosure: I own Zoetis shares personally and for most of my firm's clients. A few clients own Adobe CK TK, as do members of my family. A hedge fund I manage owns call options on Applied Materials, and I own its stock. MORE TK ?
John Dorfman is chairman of Dorfman Value Investments LLC in Newton Upper Falls, Massachusetts, and a syndicated columnist. His firm or clients may own or trade securities discussed in this column. He can be reached at jdorfman@dorfmanvalue.com.