New to the Casualty List: Mosaic and Resideo
Posted: January 17, 2023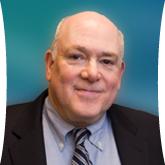 January 16, 2023 – (Maple Hill Syndicate) – Get 'em while they're down.
Buying stocks on bad news that is real but temporary is a time-honored technique, used in the past by investment masters such as Jonathan Neff and Sir John Templeton.
It's the idea behind my quarterly Casualty List, containing stocks that have been knocked down in the latest quarter and that I think have potential to revive and thrive.
I've compiled the Casualty List 79 times, beginning in June 2000. One-year returns can be calculated for 75 of the lists, and the average return has been 15.7%, compared to 10.5% for the Standard & Poor's 500 Total Return Index.
Forty-seven of the lists have been profitable, and 38 have beaten the index.
Bear in mind that my column results are hypothetical and shouldn't be confused with results I obtain for clients. Also, past performance doesn't predict the future.
The S&P 500 was up more than 7% in the fourth quarter. To make the casualty list this time, a stock had fall 5% or more in the quarter, trailing the index by at least a dozen percentage points.
Mosaic
Leading off my new Casualty List is Mosaic Co. (MOS), one of the largest makers of fertilizer in the U.S. The need for fertilizer is fairly constant. What waxes and wanes is farmers' ability to pay for it.
Mosaic, based in Miami, saw its stock fall almost 9% in the fourth quarter. Farmers purchased less fertilizer than they had the year before. Bad weather in 2021 had left them without a lot of cash to spend, and fertilizer prices were burdensomely high.
I like the stock now, partly because Russia and Ukraine are traditionally big exporters of fertilizer and their war restricts the supply. But mostly I like it because it's cheap, selling for less than five times the company's recent earnings.
Resideo
Spun out of Honeywell International in 2018, Resideo Technologies Inc. (REZI) makes thermostats, security cameras and related home products. The stock fell nearly 14% in the fourth quarter as earnings came in lighter than analysts had predicted.
Including pro-forma figures from before the spinoff, Resideo has a seven-year financial history. It has shown a profit in six of those seven years.
Wall Street analysts are evenly split on the stock. Six analysts follow it. Three say "buy," and three say "hold," which is sometimes a euphemism for sell.
With many economists predicting a recession this year, investors may be skittish about buying shares in Resideo, whose product certainly is a discretionary purchase. I do think a recession is likely, but I expect it to be shallow. I like Resideo at less than nine times earnings.
Fulgent Genetics
Down 22% in the fourth quarter was Fulgent Genetics Inc. (FLGT), a health-care company with headquarters in Temple city, California. Fulgent does genetic testing, as you might guess from its name, and also Covid-19 testing.
The problem is that the Covid-19 part of the business grew rapidly during the pandemic, accounting for the bulk of the company's revenue. Now that there are vaccines to prevent Covid and medicines to treat it, the need for tests is fading.
I don't think Fulgent will ever again see the explosive growth it experienced in the past five years (with revenue up an average of 102% per year). But I do believe that the genetic testing market will gradually grow. If Fulgent can grab a good share of that market, it will prosper.
Lending Club
As a speculation, I like LendingClub Corp. (LC), which was down 20% in the latest quarter. It's an online lender based in San Francisco. The company and the stock had been real dogs until recently.
Profits in the latest few quarters look healthy. And I believe LendingClub did the right thing late last year when it started being tougher about whom it will lend to, particularly among potential clients with credit scores between 620 and 659. (A score of 850 is perfect.)
While it operates in a risky sector, LendingClub has a pretty conservative balance sheet for a loan company, with debt only 18% of the company's net worth.
Last Year
My Casualty List picks from a year ago did badly. Four out of five declined, with the worst hit being a 58% loss in Overstock.com Inc. (OSTK). The only gainer was A-Mark Precision Metals Inc. (AMRK), up 38%.
In aggregate, my picks from a year ago declined 16.5%, while the S&P 500 Total Return Index dropped 12.8%.
Disclosure: I own Fulgent Genetics personally and for most of my clients.
John Dorfman is chairman of Dorfman Value Investments LLC in Boston, Massachusetts, and a syndicated columnist. His firm or clients may own or trade securities discussed in this column. He can be reached at jdorfman@dorfmanvalue.com.