My Top Ten Stock Picks for 2017
Posted: December 27, 2016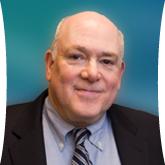 Now is the time for all good market pundits to step up and name their ten favorite stocks for the new year.
Far be it from me to betray this turn-of-the-year tradition. Here are my ten top choices.
Antero Resources Corp. (AR) is a natural gas producer that drills for gas in Pennsylvania, Ohio and West Virginia. Eastern gas has in recent years commanded a lower price than gas produced elsewhere in the U.S., but that should be changing with the advent of some new pipelines.
FlexSteel Industries Inc. (FLXS), a returnee from last year's list, makes home and office furniture. I foresee more millennials moving out of their parent's homes and forming households of their own, so I am bullish on both the housing industry and the furniture industry.
Fonar Corp. is a little company that makes specialized MRI (magnetic resonance imaging) equipment and runs MRI centers. One of its specialties is an MRI machine that allows an image to be taken with the patient standing up. A weight-bearing image may in some cases be more revealing than a supine one.
General Dynamics Corp. (GD) which I have owned on and off for years, is a major defense contractor, producing tanks, ships and aircraft. It also owns Gulfstream Aerospace, which makes executive jets. Its return on stockholders' equity has been 19% or better in nine of the past ten years.
Hail Australia
IQ Australia Small Cap ETF (KROO) is an exchange traded fund that invests in smaller Australian companies. Australia's economy is growing steadily, and has the potential to grow even faster, I believe. I'm partial to small stocks, and I like this security for its good dividend yield, about 4%.
NVR Inc. (NVR) is a homebuilder I've owned for several years. It concentrates on the Washington D.C. area, which has been growing robustly, but could conceivable contract if President-elect Trump shrinks the federal government. I don't really expect that to happen.
Sanderson Farms Inc. (SAFM), out of Laurel, Mississippi, is a major chicken producer. There has been a long-term and steady trend for Americans to eat more chicken and less beef. I consider Sanderson shares reasonable priced at 11 times earnings and 0.8 times revenue.
Sony Corp. (SNE), based in Toyko, Japan, make consumer electronics including the popular PlayStation and components for Apple's iPhone. It also owns a major movie studio. Japan has struggled economically in recent years, but I see signs of improvement for both the country and the company.
Bank Bet
I will put two banks on my favorites list this year. One is JPMorgan Chase & Co. (JPM), run by the redoubtable Jamie Diamond. With interest rates artificially suppressed, the bank has been earning about a 9% return on equity. As rates rise in the next couple of years, profitability should improve.
The same forces should help Bank of America Corp. (BAC), which earned only about 6% on equity last year. Both banks might also benefit from looser regulation and less red tape in the coming Trump administration. And both are stronger financially than they were a few years ago.
Past Struggles
My top ten picks for 2016, as given in this column a year ago, rose 5.7%, versus 11.3% for the Standard & Poor's 500 Index.
FlexSteel Industries Inc. (FLXS) and Northrop Grumman Corp. (NOC) were standouts, up 37% and 24% respectively. But Gilead Sciences Inc. (GILD) dropped 27% and Holly Frontier Corp. (HFC) fell 15%, pulling down the average.
Longer term, my top ten picks for the new year have been profitable nine times out of 12, but beaten the S&P 500 only four times.
While most of my columns throughout the year usually pan out well, I've struggled with the annual Top Ten list.
My experience as a money manager has been somewhat similar. When I run highly concentrated portfolios, they often underperform my normal portfolios of 25-30 stocks.
Why might this be? Perhaps for two reasons.
First, I may be more experimental or daring with stocks 11-25 than I am with 1-10. The 11-25 group might contain my "flyers," with higher risk but the possibility of higher reward.
Second, a stock can lose no more than 100% but potential gains are unlimited. This asymmetrical distribution may not matter when your portfolio has only a few stocks, but it works in your favor when you have a diversified group of holdings.
Disclosure: I own all ten of the stocks recommended this year, personally and for clients. I do not currently own the other stocks mentioned in today's column.