My Ratings on the 20 Largest Stocks
Posted: September 28, 2020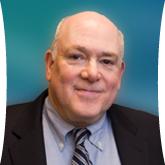 September 28, 2020 (Maple Hill Syndicate) – There are a few thousand stocks in the U.S. But a big part of the market value, the trading volume – in short, the action – is in the largest 20. Here are my ratings on the largest 20 stocks.
Apple Inc. (AAPL, market value $1.92 trillion), Buy. Apple has $33 billion in cash, $100 billion in investments, a 21% earnings growth rate over the past ten years, and a loyal following who depend on its iPhones.
Microsoft Corp. (MSFT, $1.57 trillion), Sell. Microsoft's 10-year earnings growth rate is 7.7% a year, which is nice, but not good enough to justify the stock selling for 36 times earnings.
Amazon.com Inc. (AMZN, $1.55 trillion), Sell. C'mon, 119 times earnings? That multiple puts to shame even the extravagant multiples of the "Nifty Fifty" stocks in the early 1970s.
Alphabet Inc. (GOOGL, $981 billion), Buy. Artificial intelligence, self-driving car development, You Tube, and, oh yes, the leading U.S. search engine. Expensive but worth it.
Facebook Inc. (FB, $726 billion), Sell. I think Facebook will have to spend a lot of money to address concerns about privacy, abusive posts, and antitrust.
Berkshire Hathaway Inc. (BRK.B, $502 billion), Buy. Warren Buffett probably can't live forever, but he has groomed an able team. And if Berkshire ever wanted to sell some of its subsidiaries, I believe it would find an eager market.
Visa Inc. (V, $433 billion), Sell. I expect Visa's revenue to be soggy in 2021, as a lingering recession dampens retail sales. Also, this stock sells for 19 times revenue, while the average stock sells for 2.3.
Walmart Inc. (WMT, $389 billion), Buy. Assuming I'm right that the economy faces tough sledding in 2021, this low-priced retailer in a good place to be. In the past four quarters, it achieved almost a 25% return on stockholders' equity.
Johnson & Johnson (JNJ, $383 billion), Buy. Health-care stocks usually resist recession pretty well. I also like J&J's history of steady dividend increases.
Tesla Inc. (TSLA, $380 billion), Sell. The electric-car maker's stock has come too far too fast, up more than 700% in the past year. Tesla trades at 108 times next year's anticipated earnings.
Procter & Gamble Co. (PG, $343 billion), Sell. The consumer-staples king's 10-year earnings growth rate is slightly negative. Yet the stock sells for 27 times earnings.
Mastercard Inc. (MA, $332 billion), Sell. My concerns about Mastercard stock are very similar to those I have for Visa.
Nvidia Corp. (NVDA, $318 billion), Sell. Great company, but I judge it too pricey at 96 times earnings and 24 times revenue.
General Electric Co. (GE, $311 billion), Sell. In the past five years, this once-mighty stock has lost 74% of its value. Tempting though it is to bottom-fish, I think the company is too badly run.
Home Depot Inc. (HD, $289 billion), Sell. Home Depot has a good growth record, but I'm troubled by its balance sheet. Liabilities exceed assets by $414 million.
United Health Group Inc. (UNH, $303 billion), Buy. This managed-care company boasts good growth, good profitability, and a reasonable valuation at 17 times earnings.
J.P. Morgan Chase (JPM, $285 billion), Buy. Banks are out of favor because loans may sour in this recession), but I like CEO Jamie Dimon, and the price is right at 12 times earnings.
Verizon Communications Inc. (VZ, $246 billion), Sell. It's a mixed bag. The dividend yield is nice at 4%, but I dislike the company's balance sheet.
Adobe Inc. (ADBE, $230 billion), Sell. I suspect you'll make money in Adobe, but I'm not confident you'll beat the overall market if you start by paying 60 times earnings.
Walt Disney Co. (DIS, $224 billion), Buy. I expect 2021 to be rough for theme parks and movies, but I like the new streaming service, and I think investors will be patient here.
  Past Record
In 16 years of doing ratings on the largest companies, my buys have averaged 11.2%, my sells 11.8%. Both have done worse than the Standard & Poor's 500 Index, at 13.2%. All figures include dividends.
Bear in mind that my column recommendations are theoretical and don't reflect actual trades, trading costs or taxes. Their results shouldn't be confused with the performance of portfolios I manage for clients. And past performance doesn't predict future results.
Disclosure: I own Alphabet, Apple, Berkshire Hathaway and Disney personally and for clients. My wife and some of my firm's clients own Adobe, Amazon.com, Microsoft and Nvidia. Some clients own Johnson & Johnson and J.P. Morgan. A fund I manage has a short position in Tesla.
John Dorfman is chairman of Dorfman Value Investments LLC in Newton Upper Falls, Massachusetts, and a syndicated columnist. His firm or clients may own or trade securities discussed in this column. He can be reached at jdorfman@dorfmanvalue.com.