My Favorite Stocks on Nasdaq
Posted: March 20, 2019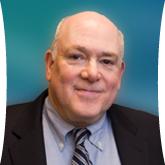 March 18, 2019 — (Maple Hill Syndicate) – Two kinds of companies dominate the Nasdaq Stock Market, small ones and giant technology firms.
Both groups interest me. That's why each year I write a column about my favorite Nasdaq stocks.
My Nasdaq recommendations have done pretty well over the years. In twelve columns beginning in 2001, my picks have returned 15.1% on average. That compares with 14.3% for the Nasdaq Composite Index and 11.0% for the Standard & Poor's 500 Index.
Bear in mind that my column recommendations are theoretical and don't reflect actual trades, trading costs or taxes. Their results shouldn't be confused with the performance of portfolios I manage for clients. And past performance doesn't predict future results.
Here are five Nasdaq stocks that look especially interesting to me now.
Apogee
Need some windows for your skyscraper? Apogee Industries Inc. (APOG) of Minneapolis, Minnesota, is a specialist in architectural glass and metal glass frames.
Only six analysts follow this company, which had sales of $1.3 billion in fiscal 2018. Five of them rate it a "buy," with three calling it a "strong buy."
I can't claim that Apogee is growing fast, but it has grown pretty steadily. I think the stock is alluring at 0.7 times sales and about 10 times this year's estimated earnings.
Hub Group
Ever hear of a trucking company that doesn't own a lot of trucks? Hub Group Inc. (HUBG), based in Oak Brook, Illinois, is such a company. If you want to ship goods, Hub Group arranges for shipment by rail or truck, or both. But it doesn't typically use its own equipment; it is "asset light."
Hub Group has contracts with some 2,500 drivers. Many of its trucks are driven by owner-operators.
At first glance, the stock is very cheap – seven times earnings. Earnings are expected to drop, however, so it's not quite as cheap as it appears – yet still attractive at 12 times expected earnings. Insiders have shown a healthy appetite for the stock.
Alphabet
Normally, a cheapskate investor like me wouldn't own a stock like Alphabet Inc. (GOOGL), the parent to Google. But the company is so innovative and its results so impressive, that I am willing in this case to pay up for quality.
In addition to the Google search engine, Alphabet's projects include You Tube, self-driving cars, and intense work on artificial intelligence. (Disclosure: My daughter works for Google's DeepMind subsidiary.)
Alphabet has grown its earnings at better than a 14% clip in the past ten years, while revenue has grown at 18%. Last year both growth rates accelerated.
I expect Alphabet to have some annoying legal troubles related to its inability to prevent all objectionable material (hate speech, pornography and the like) from appearing on You Tube. But I think that problem will be a minor annoyance in the context of the company's overall success.
 Apple
Shares in Apple Inc. (AAPL) took a beating last year, dropping from about $227 in August to below $150 when the year mercifully ended. The main cause: A drop in sales of the company's flagship product, the iPhone, especially in China.
I believe that the iPhone is still an extremely strong product, and will continue to be for five years or longer. In addition, Apple derives great profits from selling apps (applications), getting a nice slice of revenue from the sales of each app.
Apple's return on stockholders' equity in the past four quarter was astounding, 46%. The stock has bounced from its December low, and is now at about $186, which is 15 times earnings.
PetMed Express
Selling for less than 11 times earnings is PetMed Express Inc. (PETS), a Delray Beach, Florida, firm that sells pet medications via the Internet. In the past four quarters it has earned a very high return on equity, 34%.
More than a year ago, a short seller alleged by PetMed was profiting by selling opioids to humans, not pets. That attack is still kicking around on the Internet, but I believe it is false. The company tells me that opioids constitute less than 0.5% of sales.
Last year
I would be further ahead of the indices if I hadn't messed up mightily last year. Four of the five stocks I recommended a year ago declined, with the worst thud registered by Beasley Broadcast Group Inc. (BBGI), down 60%.
My five stocks averaged a loss of 19.1%, compared to a gain of 4.7% for the Nasdaq Composite and 4.0% for the S&P 500.
Disclosure: Personally, and for most of my clients, I own Alphabet, Apple and PetMed Express.
John Dorfman is chairman of Dorfman Value Investments LLC in Newton Upper Falls, Massachusetts, and a syndicated columnist. His firm or clients may own or trade securities discussed in this column. He can be reached at jdorfman@dorfmanvalue.com.