My 30-30 Club Gets More Exclusive: Microsoft, Merck and 36 More
Posted: April 11, 2023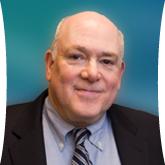 April 10, 2023 (Maple Hill Syndicate) – What do Mike Trout and Microsoft have in common?
Both are members of a 30-30 Club. In baseball, this club contains those stars who have smashed 30 home runs and stolen 30 bases in the same season.
I have a 30-30 club for corporations. To make it, a company must have a 30% return on stockholders' equity (high profitability) and a 30% average earnings growth rate over the past five years. It must also have a market value of $2 billion or more.
This year only 38 corporations made my 30-30 club, down from 47 a year ago. All these companies deserve to be honored, but I recommend only a few of their stocks each year. This year I recommend five.
Merck
Merck & Co. (MRK) stock sells for nearly 20 times earnings. That's more than I usually pay, but less than Merck's typical multiple (25) in the past decade. I regard Merck as a research & development powerhouse. It has more than 30 drugs in phase 3 trial. The company's profit margin last year was 24%.
Nucor
Nucor Corp. (NUE) was a pioneer in recycling steel. It is now the largest U.S. steel company, and one of the most profitable. Paradoxically, the stock sells for a dirt-cheap multiple, five times earnings. Sure, steel is a cyclical industry, vulnerable to recessions – but that's awfully cheap.
Encore Wire
Based in McKinney, Texas, Encore Wire Corp. (WIRE) makes wire and cable used in commercial and residential construction. Since its product is a common one, the company tries to differentiate itself by quality control, service and delivery speed. This company has no debt.
Super Micro
A maker of servers, server-management products and data-storage systems, Super Micro Computer Inc. (SMCI) is based in San Jose, California. It has manufacturing operations in California, the Netherlands and Taiwan. The stock sells for less than 10 times earnings and the balance sheet looks strong to me.
Coterra
Selling for only five times earnings, Coterra Energy Inc. (CTRA) looks like a bargain. Oil prices have come down this year on recession fears, but I feel that the oil-and-gas industry has a good outlook, partly because the drill count has come way down.  Coterra does exploration in Appalachia, Texas and Oklahoma.
Other Winners
In addition to the five stocks I recommend above, there are 33 other honorees in the club.
Among the very largest companies, Microsoft Corp. (MSFT), Coca-Cola Co. (KO) and Caterpillar Inc. (CAT) grace the list.
Other large-cap winners are Albemarle Corp. (ALB), BJ's Wholesale Club Holdings Inc. (BJ), Builders FirstSource Inc. (BLDR), Chipotle Mexican Grill Inc. (CMG), Deckers Outdoor Corp. (DECK), Dick's Sporting Goods Inc. (DKS), D.R. Horton Inc. (DHI), Jabil Inc. (JBL), and Microchip Technology Inc. (MCHP).
Also: Monolithic Power Systems Inc. (MPWR), Pool Corp. (POOL), PulteGroup Inc. (PHM) and Steel Dynamics Inc. (STLF).
Mid-sized companies on the list are Academy Sports and Outdoors Inc. (ASO), Affiliated Managers Group Inc. (AMG), Asbury Automotive Group Inc. (ABG), Auto Nation Inc. (AN), Boise Cascade Co. (BCC), Brunswick Corp. (BC), Commercial Metals Co. (CMC) and Evercore Inc. (EVR).
Also: Group 1 Automotive Inc. (API), Installed Building Products Inc. (IP), Medpace Holdings Inc. (MEDP), Matson Inc. (MATX), Mueller Industries Inc. (MLI), TopBuild Corp. (BLD), RLI Corp. (RLI), UFP Industries Inc. (UPI) and World Wrestling Entertainment Inc. (WWE),
Past Record
I've written about the 30-30 Club most years since 1999. My recommendations have averaged a 9.9%% return (including dividends) over twelve months. The Standard & Poor's 500 Total Return Index has averaged 7.6% over the same periods.
My picks have beaten the S&P 500 11 years out of 18, and have shown a profit in 11 years.
Bear in mind that my column results are hypothetical and shouldn't be confused with results I obtain for clients. Also, past performance doesn't predict the future.
My selections have been profitable ten times out of 17, and have beaten the S&P ten times.
A year ago, I recommended six of the 30-30 stocks. Dick's Sporting Goods (DKS) did best, up 33%, followed by Mueller Industries Inc. (MLI), up 29%. The worst performer was Medifast Inc. (MED), down 45%.
Southern Copper Corp. (SCCO) returned 8%, and Nexstar Media Group (NXST) inched up 3%. Williams-Sonoma Inc. (WSM) lost 21%.
Overall, my picks managed a 1.4% gain while the S&P's return was negative 5.3%.
Disclosure: I own Merck and Matson personally and for most of my clients. I own Encore Wire personally and for some clients. Some clients own Evercore, Microsoft, and/or Nucor.
John Dorfman is chairman of Dorfman Value Investments LLC in Boston, Massachusetts, and a syndicated columnist. His firm or clients may own or trade securities discussed in this column. He can be reached at jdorfman@dorfmanvalue.com.