Musk Buys More Tesla Shares: Four Reasons Why You Shouldn't
Posted: June 07, 2018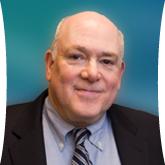 June 4, 2018 — "Boring bonehead questions are not cool." So said Elon Musk, CEO of Tesla on May 3, when an analyst from Sanford Bernstein tried to ask him a question about whether Tesla will need to raise more money soon.
Four days later, Musk put his money where his mouth–unfortunately–had been. He paid about $9.8 million to buy 33,000 shares of his own company's stock. That brings his holding in Tesla to 33.6 million shares, worth about $9.8 billion at Friday's price.
Musk obviously has faith in his company, which makes snazzy electric cars, high-powered batteries and rooftop solar installations. But analysts from UBS, Goldman Sachs and Needham have been worrying about the company's rate of cash burn. I think they have a point.
Tesla's Weak Points
Here are a few of Tesla's weaknesses, in my view.
The quick ratio–Tesla's current assets divided by current liabilities–is 0.44, which is below average. I like the see the quick ratio above 1.0.
Debt at Tesla is 242% of equity. I rarely buy a stock whose debt exceeds equity.
Total debt has ballooned from about $598 million in 2013 to more than $9 billion now.
Tesla reported a loss near $2 billion last year on revenue of $11.8 billion. That is the widest loss yet for a company that has never shown an annual profit. Musk has predicted that the company will turn profitable this year.
Investors have noticed these things, and they also see lots of competition looming in electric cars and self-driving cars.
That's why Tesla's stock has fallen to below $300 from a high of more than $350. Yet it still fetches more than 180 times the earnings people hope for next year. I think in the next six months or so, more weakness is likely.
CSX Chief Buys
James Foote, the CEO of the big railroad CSX (CSX), spent just under $300,000 to buy 5,000 CSX Shares on May 2. Foote was named CEO in December to replace the highly regarded E. Hunter Harrison, who died.
Harrison was at the helm for only eight months. He had replaced Michael J. Ward, who was CEO for about 14 years, following a power struggle in which Harrison was backed by activist Paul Hilal.
At present, Foote is only the 30th largest holder of CSX among company insiders. The largest is former CEO Ward, who owns 786,784 shares, worth about $51 million at current quotes.
CSX's profits were strong last year and so far this year. The stock in the past five years has returned about 188%, more than 100 percentage points ahead of the Standard & Poor's 500 Index. Return on stockholders' equity in the past four quarters was a sterling 44%.
Would I buy CSX stock? I have in the past, but presently I recommend waiting for a downturn in either the stock or the overall market. The stock is presently at about $65, which is 26 times earnings and five times revenue. I'd be interested at prices below $50.
Track Record
This is the 46th column I've written on trades by company insiders. I've tabulated the 12-month results for all those written from 1999 through June 2017 (a total of 36 columns).
Twenty-two times I noted that one or more insiders were buying shares but said I would not recommend the stock–as I did today with Tesla and CSX. On average, those stocks were down 18.8% over the next year.
Sixty-five times I wrote about insider buying and said I recommend the shares. These stocks returned 8.6% on average, which was better than the S&P 500 over the same periods.
So far, those are good results. But there are two other cases less favorable to myself.
On 11 stocks I noted insider buying but made no comment or an ambiguous comment. Those stocks have returned an average of 29.6%.
What about insider selling? I have written about it in 27 cases. The stocks, on average, have gained 14.6%, beating the S&P 500 index by 3.3 percentage points.
In summary, my track record is mixed. Still, it reinforces my belief that it makes a lot of sense for investors to pay attention to what insiders are doing–especially chief executives and chief financial officers.
Bear in mind that my column recommendations are theoretical and don't reflect actual trades, trading costs or taxes. Their results shouldn't be confused with the performance of portfolios I manage for clients. And past performance doesn't predict future results.
Disclosure: I currently have no positions, long or short, in Tesla or CSX, either for myself or for clients.
John Dorfman is chairman of Dorfman Value Investments LLC, and a syndicated columnist. His firm or clients may own or trade securities discussed in this column. He can be reached at jdorfman@dorfmanvalue.com.