Moderna and Cirrus Logic are Balance Sheet Powerhouses
Posted: February 20, 2023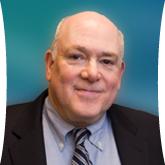 February 13, 2023 (Maple Hill Syndicate) – On a hilltop in your town live two people. Joseph has an income of $400,000 a year but little savings. Francois has income of only $90,000 a year but $30 million in the bank.
Who would you rather be? Any sane person would pick Francois. And yet, when they go to pick stocks, many people pay tons of attention to the income statement, and no attention to the balance sheet.
In a modest effort to counteract that cockeyed situation, I compile each year a list of companies that are balance-sheet powerhouses.
To qualify, a company must have:
A market value of $5 billion or more.
Earnings of at least 20 cents a share in the latest fiscal year.
Headquarters in the U.S.
Debt no more than 10% of stockholders' equity (corporate net worth).
Current assets at least two times current liabilities.
This year 34 companies make the Balance Sheet Powerhouse list. I recommend the stocks of three of them.
Moderna
Few people had heard of Moderna Inc. (MRNA) until it developed a Covid-19 vaccine that was approved by the Food and Drug Administration for emergency use. The company's name reflects its core technology, involving messenger RNA, or mRNA for short.
The company believes that mRNA, wrapped in lipids (fats), can be used in vaccines to prevent many diseases, not only Covid-19. That claim seems credible to me.
Moderna currently has $3 billion in cash and $5.3 billion in marketable securities. Its debt is only 7 percent of corporate net worth.
Schneider National
Am I really going to recommend a trucking company at a time when many economists predict a recession? Yes I am, Schneider National Inc. (SNDR).
In the past four quarters, Schneider has increased its revenue 17% and its earnings 12%. Its debt is only 8% of corporate net worth, which I believe will help it withstand any recession that is likely to develop this year.
The stock sells for about 11 times earnings, while its average multiple for the past decade has been about 14.
Cirrus Logic
Based in Austin, Texas, Cirrus Logic Inc. (CRUS) makes computer chips used for audio and voice transmission. Over the past decade, it has grown its sales by nearly 13% a year, and earnings by nearly 12% a year.
The past year was even better, with both figures jumping by more than 30%. Considering that, I think the stock is reasonably priced at 18 times earnings. Debt is only 9% of corporate net worth.
Those are the only Balance Sheet Powerhouse companies whose stocks I currently recommend. But I want to give recognition to all 34 companies, especially those that have made this roster repeatedly.
Back Again
If you're an audio buff, you probably know the name Dolby Laboratories Inc. (DLB). The San Francisco company makes stereo and surround-sound systems. It leads all competitors with 12 annual appearances on the Powerhouse list.
Gentex Corp. (GNTX) comes in second, with 11 appearances. Based in Zeeland, Michigan, Gentex makes self-dimming rear-view mirrors for cars.
SEI Investments Co. (SEIC) has made the honor roll 10 times, Intuitive Surgical Inc. (ISRG) nine times. Arista Networks Inc. (ANET) and IPG Photonics Corp. (IPGP) have made it seven times.
Microsoft Corp. (MSFT) joins the list for a sixth year.
Five-time winners are Epam systems Inc. (EPAM), First Solar Inc. (FSLR) and Veeva Systems Inc. (VEEV).
Four time winners: Exelixis Inc. (EXEL) and Vertex Pharmaceuticals Inc. (VRTX).
Three time winners: Advanced Micro Devices (AMD), Cirrus Logic Inc. (CRUS), Cognex Corp. (CGNX), Globus Medical Inc. (GMED), Lancaster Colony Corp. (LANC), Market Access Holdings. Inc. (MKTX), Monolithic Power Systems Inc. (MPWR), Teradyne Inc. (TER), Texas Pacific Land Trust (TPL) and Universal Display Corp. (OLED).
Two timers: Axon Enterprise Inc. (AAXN), Exponent Inc. (EXPO), Incyte Corp. (INCY), and Zoom Video Communications Inc. (ZM).
Newcomers
Two of the stocks I recommend, Moderna and Schneider National, are newcomers to the honor roll. So are Allegro Microsystems Inc. (ALGM), Copart Inc. (CPRT), Doximity Inc. (DOCS), Graco Inc. (GGG), Storage Technology Corp. (STK) and Tradeweb Markets Inc. (TW).
Past Performance
This is the 19th column I've written about Balance Sheet Powerhouses. My picks from a year ago were up 45.1%, while the Standard & Poor's 500 Total Return Index was down 5.5%. The big gain was mostly due to First Solar Inc., which more than doubled.
Bear in mind that my column results are hypothetical and shouldn't be confused with results I obtain for clients. Also, past performance doesn't predict the future.
For the past 18 columns, the average 12-month return was 15.4%, versus 9.5% for the S&P. Twelve of the 18 columns were profitable, but only eight beat the index.
Disclosure: I own Moderna shares personally and for several of my clients.
John Dorfman is chairman of Dorfman Value Investments in Newton Upper Falls, Massachusetts. His firm or clients may own or trade the stocks discussed here. He can be reached at jdorfman@dorfmanvalue.com.