Mild-Mannered Accountant Wins My Short Contest a Third Time
Posted: September 28, 2020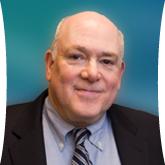 September 21, 2020 (Maple Hill Syndicate) – Short sellers are "jerks who want us to die."
"Short selling should be illegal."
Those are comments that Elon Musk, chairman of Tesla Inc., has made about short sellers – investors who bet on certain stocks to decline.
I disagree with Musk. I think short selling serves as a useful counterweight in the marketplace to hype artists who exaggerate the merits of various stocks. I have been known to do a bit of short selling myself.
And once a year, I sponsor a short-selling contest. I call it "Short Sellers Don't Have Horns."
The winner this year is Peter DeFilippo of McDonald, Pennsylvania, who is an accountant for Bayer. He must be one heck of a good accountant.
  DeFilippo's Streak
DeFilippo took first place in this contest in 2016-2017, first place again the following year, second place in 2018-2019, and now top honors for a third time.
For all his success in this contest, DeFilippo doesn't sell stocks short in real life. For him, this contest is an intellectual challenge.
A year ago, DeFilippo chose Pier 1 Imports (PIR) as the stock he expected to decline. It did fall, like a ton of bricks, declining 97% during the contest period, October 1, 2019 through September 16, 2020.
When he made his choice, DeFilippo noted that Pier 1's cash was at a low ebb, about $30 million, while its long-term debt and capital leases amounted to about $1 billion.
I haven't yet decided what his prize will be. I always give a prize related in some way to the word "short." In the past, DeFilippo has received shortbread cookies and a recording by pianist Bobby Short. I intend to continue in the same whimsical tradition.
  Eastman Kodak
For the coming 12 months, DeFilippo thinks that Eastman Kodak Co. (KODK) would be a good short. Once a powerhouse of the photography industry, Kodak has reported a loss in 10 of the past 15 years. Annual revenue was over $11 billion 15 years ago; lately it has run about a tenth of that.
Recently Kodak has tried to reinvent itself as a manufacturer of hydroxychloroquine, a drug originally used against malaria that President Trump says is effective against the Covid-19 virus.
In July, Kodak seemingly secured a $765 million federal loan to begin its pivot to drug making. The stock jumped from $2.23 a share to $21.85 that month.
Since then, questions have been raised about the loan, and Kodak may or may not ever get it. The company is being investigated for the manner in which it announced the loan, and for executives' stock purchases preceding the announcement. The stock has subsided to $12.11 as of September 18.
DeFilippo says, "There is some risk of their being in trouble." Also he is not sure the proposed new business line "makes sense with their legacy business."
Silver and Bronze
Second place went to Harry Feld, a retired chiropractor in Beverly Hills, California. He suggested shorting retailed J.C.  Penney (JCP), which he correctly predicted would go bankrupt within a year. Its stock declined almost 80%. I was unable to reach Feld to get his pick for the coming year.
Third place was won by Greg Smith, an information-technology director from Olathe, Kansas. He chose a short on Peabody Energy (BTU), a large coal-mining company, on the grounds that "coal is in a terminal decline." It fell 78%. I couldn't get Smith's new selection in time for this column.
Like to Try?
If you would like to test your prowess as a short seller without necessarily risking any real money, enter my 2020-2021 Short Sellers Don't Have Horns contest.
The next contest runs from October 1, 2020 through September 10, 2021. Entries must be postmarked or time-stamped by midnight September 30, 2020.
To enter, please provide (1) your name (2) address, (3)phone number, (4) occupation, (5) the stock you would short, (6) its stock symbol and (7) a brief statement of why you think the stock will fall. I need the phone number in case you win and I want to interview you.
Send entries to jdorfman@dorfmanvalue.com, or to John Dorfman, Dorfman Value Management, Suite 1900, 101 Federal Street, Boston MA 02110.
You may sell short with real money if you wish, but that's not necessarily for the contest. If you do short in reality, keep in mind that it's a high-risk technique.
The stock you sell short must be that of a U.S. company, but contestants can come from any country.
Disclosure: A hedge fund I manage has sold short shares of Tesla.
John Dorfman is chairman of Dorfman Value Investments LLC in Newton Upper Falls, Massachusetts, and a syndicated columnist. His firm or clients may own or trade securities discussed in this column. He can be reached at jdorfman@dorfmanvalue.com.