Micron and Systemax are on the Casualty List
Posted: January 23, 2019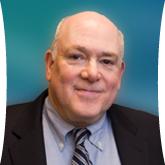 By John Dorfman
January 21, 2019 (Maple Hill Syndicate) – A harsh December capped a hard fourth quarter for stocks. Many good companies have been knocked down, some to bargain levels.
I've picked four of them for my Casualty List, a quarterly compilation of wounded stocks that I believe may recover strongly.
The Casualty List has a profitable track record. This is the 63rd one. One-year returns can be calculated for 59 of them, and have averaged 19.01%. That compares to an average of 9.91% for the Standard & Poor's 500 Index over the same 59 periods. Figures are total returns including dividends.
My picks are far from infallible. They have been profitable 41 times out of 59, and have beaten the S&P 500 33 times.
Bear in mind that my column recommendations are theoretical and don't reflect actual trades, trading costs or taxes. Their results shouldn't be confused with the performance of portfolios I manage for clients. And past performance doesn't predict future results.
If the goal is to buy low and sell high, it's logical to look at stocks that have been whacked. Here are four new ones.
Micron
Timing is vital with Micron Technology Inc. (MU), which has a history of huge moves. It was up 300% in 2009, and 243% in 2013. But it fell 68% in 2002 and 64% in 2008.
Right now, investors loathe the memory-chip maker, fearing that chip makers are entering a down cycle. The stock – down 30% last quarter — sits at about $36, compared to about $57 last May.
I believe investors are overreacting. Profits were near $12 a share last year and are expected to drop below $7 in 2020. Suppose it's even worse than analysts project, and earnings fall to $5 a share. The current stock price is only seven times that figure. Looks like a bargain to me.
Systemax
The public knows Systemax Inc. (SYX) mainly as a retailer of personal computers, computer accessories and mobile phone gear. It sells by catalogue, the Internet, and retail stores. The majority of its revenue, however, comes from selling industrial equipment, including materials-handling machines.
Not well known, and on the small side (with a market value of $900 million), Systemax stands out because it is debt free, had an astounding 80% return on stockholders' equity in 2017, and sells for a mere seven times earnings.
Down 27% last quarter, Systemax is barely followed on Wall Street. Only two analysts follow it; both call it a "buy."
Live Oak
Down 44% last quarter was Live Oak Bancshares Inc. (LOB), based in Wilmington, North Carolina. It specializes in lending to small businesses such as veterinarians, pharmacies and funeral homes.
This bank looks good on net interest margin (the spread between the rate it pays on deposits and the rate it gets on loans). Its return on assets is also high. Those are two of my favorite measures in evaluating bank stocks.
Like Systemax, Live Oak is little covered by Wall Street or the Financial Press. It has been publicly traded only since July 2015. The current stock price, near $16, is a dollar below the initial offering price.
McDermott
An astounding 64% drop in the fourth quarter left shares in McDermott International Inc. (MDR) at less than $7, down from $22 at the end of 2015. It has since bounced back to about $9.
This engineering and construction firm gets a large chunk of its revenue from Saudi Arabia. As many people believe that the crown prince of Saudi Arabia was complicit in the murder of a U.S.-based journalist, investors are highly concerned.
Even before that problem erupted, investors were unenthusiastic. Profits are puny of late, and earnings were negative in 2013-2015.
Yet, the stock price seems to fully incorporate all the bad news. Shares go for 0.23 times revenue and 0.45 times book value (corporate net worth per share). I think it is so cheap that it can rise even if Saudi business drops a lot.
Last Year
I mentioned earlier that my Casualty List picks aren't infallible. In the past 12 months, they did badly.
All four of my picks fell more than the S&P 500, which declined 3.91% from January 16, 2018 through January 16, 2019.
Argan Inc. (AGX), Gilead Sciences Inc. (GILD) and CVS Health Inc. (CVS) were down 10% to 17%. The big loser was Owens & Minor Inc., down 63%. The four picks combined lost 26%.
Disclosure: I own Argan and Gilead for one client and CVS Health for a couple of clients. I don't personally own any of the stocks discussed in today's column.
John Dorfman is chairman of Dorfman Value Investments LLC in Newton Upper Falls, Massachusetts, and a syndicated columnist. His firm or clients may own or trade securities discussed in this column. He can be reached at jdorfman@dorfmanvalue.com.