Micron and Allstate Have Value Plus Momentum
Posted: August 27, 2019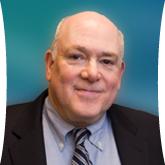 Newton's first law says that a body in motion will maintain a constant speed and direction, unless acted on by an outside force.
Momentum investors think that a similar law applies in the stock market. If a stock has advanced strongly in the past month, or the past 52 weeks, they believe it will probably continue to do well.
I am a dyed-in-the-wool value investor. I am skeptical of momentum investing as a long-term strategy. But chasing momentum has paid off over the past 18 months or so.
Many people believe in momentum investing, some passionately. So, twice a year, I write about stocks that I judge to have both value and momentum.
Here are five new ones. They are all up at least 20% this year through August 23, and all sell for 15 times per-share earnings or less.
Micron Technology (MU) shares have jumped 35% this year from very depressed levels. It is fighting a glut of memory chips, its specialty. The company has predicted that the glut will be worked off this year; some analysts are skeptical. The stock sells for only five times the past four quarters' earnings.
Micron has been wounded by the tariff war between the U.S. and China. Last year, it got a large chunk of its sales from China, as much as 57% in some quarters. Many of its chips were incorporated into devices that were sold back into the U.S. But now such transactions face tariffs on both ends.
I think Micron shares are cheap enough to make it worth enduring the present pain.
Shares of Allstate (ALL), the property and casualty insurance company that advertises "you're in good hands" with them, are up close to 25% this year. Even after that gain, they sell for 13 times earnings, a down-to-earth multiple.
Allstate's regular insurance business isn't exceptionally profitable, but it is consistently profitable, with only one loss year (2008) in the past 15 years.
Bio-Rad Laboratories (BIO), based in Hercules, California, makes equipment for diagnostic and research labs. It reported terrific results in its latest quarter, with profits that dwarfed the year-ago level and blew away analysts' estimates.
Can Bio-Rad keep the profit momentum going? I don't know, but since the stock sells for only 11 times earnings it wouldn't cost a great deal to find out.
A shade cheaper is PulteGroup (PHM), a homebuilder that sells for just under 10 times earnings. It is up 26% this year, and many of the homebuilders are also up big. I like the group, since I think that many Millennials will buy homes as they reach their child-raising years.
The bear case is that Millennials are burdened with student debt and that they prefer urban living, which typically means apartments rather than houses. I suspect that as kids arrive, the Millennials will resemble their parents more than they might expect.
AutoNation (AN) is up nearly 30% this year through August 23, which is pretty interesting considering that U.S. auto sales have been slowing down since the beginning of 2018. Based in Fort Lauderdale, Florida, the company is a franchisor, with some 239 semi-independent auto dealers as franchisees.
Revenue has been close to flat in the neighborhood of $21 billion the past four years. Yet AutoNation has managed to increase its net worth (book value). At 11 times earnings, it looks like a bargain in an expensive market.
Past Record
Today's Value-Plus-Momentum list is the 35th one I've published, beginning in 2000. A 12-month result can be measured for 33 of the lists, and the average total return has been 11.7%. That beats the 8.9% average return on the Standard & Poor's 500 Index over the same periods.
Twenty-three of the 33 lists have been profitable, and 17 have beaten the S&P 500.
Bear in mind that my column recommendations are theoretical and don't reflect actual trades, trading costs or taxes. Their results shouldn't be confused with the performance of portfolios I manage for clients. And past performance doesn't predict future results.
Lately, my picks in this series haven't done well, partly because value stocks have been out of favor, and partly because I just made some bad picks.
My list from one year ago fell 42.6%, while the S&P 500 returned 0.7%. Two energy stocks, Mammoth Energy Services (TUSK) and SRC Energy (SRCI), did most of the damage. A big loss in Macy's (M) also hurt.
Disclosure: I own Micron shares, and a fund I manage owns Micron call options. Some of my clients own Allstate.
____