Market Insanity: Buying Stocks at 100 Times Revenue
Posted: February 23, 2023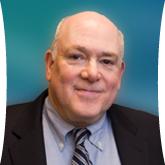 February 20, 2023 (Maple Hill Syndicate) – There are no sure things in the stock market. But here's an almost sure thing: Investing in stocks that sell for 100 times revenue will lead you to grief.
I do an annual warning list on such stocks. Beginning in 2000, I've warned against 81 of them. Of those, 73% lost money in the ensuing 12 months. And 85% performed worse than the Standard & Poor's 500 Total Return Index.
Historically, most stocks have sold for about 1.5 times revenue. Today, the average multiple is about 2.5.
Tesla Inc. (TSLA), known as an expensive stock, sells for 8.9 times revenue. Microsoft Corp. (MSFT), one of the most successful companies in history, goes for 9.5 times revenue.
If a stock fetches 100 times revenue, investors are starry-eyed about its prospects. These are hope stocks, hype stocks, and in many cases meme stocks (stocks popular with the self-described "Apes" on the Internet).
Biotech Boosters
Today there are 28 stocks with a market value of $1 billion or more that sell for 100 times earnings or more. Twenty-seven of them are in the health-care sector and most of these are biotechs.
It's not a mystery why. Biotech companies typically have little or no revenue in their early years, while they pour resources into developing a cure for one or more diseases. The research is exciting, the potential payoff large.
The ultimate success would be a cure for cancer. Someday, someone will find one. But the chances that it will be the company you invested in are small.
A century ago, cars were new and auto stocks were hot. Most fell by the wayside. The same thing happened with radio stocks. Similarly, picking the ultimate winners among today's crop of aspiring biotech companies is a big challenge.
Virgin Galactic
Virgin Galactic Holdings Inc. (SPCE), the spaceflight company founded by British entrepreneur Sir Richard Branson, sells for 999 times earnings. It wants to promote space tourism, and you can book a ticket on a future flight for $450,000.
Branson himself famously went into space in 2021. The company hopes to have some paying guests in space this year. Its revenue in the past four quarters was $1.6 million. The stock's market value is $1.75 billion.
Let's suppose that eight years from now, Virgin Galactic has a weekly flight into space carrying 100 passengers, each one paying $450,000 for their ticket. That would be $2.3 billion in annual revenue.
Maybe you think those assumptions are conservative. I think they're generous.
Would the company then be profitable? I doubt it, considering what Virgin Galactic will have to pay for rockets, rocket fuel, pilots and insurance.
Karuna
Karuna Therapeutics Inc. (KRTX) is the largest company by market value ($6.8 billion) that sells for 100 times earnings or more. Based in Boston, the company has a drug (KarXT) to combat schizophrenia and psychosis associated with Alzheimer's disease.
KarXT is in late-stage clinical trials. The company will probably seek approval from the Food & Drug Administration shortly, and hopes to market the drug in 2024.
Karuna says its purpose is "to create and deliver transformative medicines for people living with psychiatric and neurological conditions."
Reata
Reata Pharmaceuticals Inc. (RETA) has debt equal to 31 times stockholders' equity (corporate net worth). The company, based in Plano, Texas (the heart of oil country) is working on antioxidant and anti-inflammatory drugs.
There are many forms of antioxidants, both natural and man-made. They are thought to be promising in cancer therapy by protecting cells from the damage cause by unstable molecules known as free radicals.
Except for 2014, when it recorded a profit of about $690,000, Reata has shown a loss every year. Losses have been widening and were $311 million in the past four quarters.
Past Record
Today's warning list on stocks selling for 100 times revenue or more is the 19th I've compiled, beginning in 2000. Previous lists showed an average 12-month loss of 28.0%.
For the same periods, the Standard & Poor's 500 Total Return Index has averaged a gain of 9.8%.
Thirteen of the previous lists showed a loss; five showed a profit. (A profit is bad, when we're talking about warning lists.)  Fifteen of the 18 lists performed worse than the S&P 500.
Bear in mind that my column results are hypothetical and shouldn't be confused with results I obtain for clients. Also, past performance doesn't predict the future.
My warning list from one year ago contained three stocks. Rivian Automotive Inc. is down 69% since that list was published (February 21, 2022 through February 17, 2023). Intellia Therapeutics Inc. is down 53%. Arena Pharmaceuticals is up 7%.
Disclosure: I have no positions, long or short, in the stocks discussed today, for myself or clients.
John Dorfman is chairman of Dorfman Value Investments in Newton Upper Falls, Massachusetts. His firm or clients may own or trade the stocks discussed here. He can be reached at jdorfman@dorfmanvalue.com.