MarineMax and Three Other Stocks Shine on Price/Cash Flow
Posted: August 18, 2020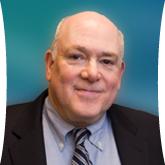 August 17, 2020 (Maple Hill Syndicate) – Say you're fortunate enough to own a large private manufacturing business. In 2016 you built a $100 million factory and paid for it 100% in cash.
This year your business will generate $1 billion in revenue and $980 million in expenses. You might think that's a $20 million profit. But it won't be reported that way, because you will subtract about $8.8 million for depreciation on the factory building and the machinery inside. Reported profit: $11.2 million.
In reality, no cash is going out for the factory and equipment this year; you paid for it all four years ago. Your reported profit may be only $11.2 million but your cash flow is nearly twice that.
Some professional investors say that cash flow, not reported earnings, is the "true" measure of profitability. I say that there is no single true measure. You get a better picture by looking at both.
16.5% return
Today, let's look at a few companies that look good based on the ratio of the stock price to cash flow. MarineMax Inc. (HZO) is my favorite, with a price-to-cash-flow ratio under four. I also like FutureFuel Corp. (FF), Talos Energy Inc. (TALO) and Travelers Companies Inc. (TRV).
This is the 17th column I've written on this subject since 1999. The average one-year return on the first 16 columns has been 16.5%, which compares well with 8.8% for the Standard & Poor's 500 Index over the same periods.
Ten of my 16 columns have beaten the S&P 500, and 11 have been profitable.
Bear in mind that my column recommendations are theoretical and don't reflect actual trades, trading costs or taxes. Their results shouldn't be confused with the performance of portfolios I manage for clients. And past performance doesn't predict future results.
Last year? Don't ask. It was the worst of the 16 years, by far.
All five of my selections flopped, "led" by a 41% loss in Holly Frontier Corp. (HFC). My other selections, all down, were Charles Schwab Corp. (SCHW), RMR Group Inc. (RMR), Warrior Met Coal Inc. (HCC) and Xerox Corp. (XRX). Collectively, they lost 27.2%, while the S&P 500 returned 15.4%.
MarineMax
Who would buy the stock of a boat retailer during a recession? I might, if the stock were selling for less than four times cash flow, as is MarineMax Inc. (HZO), based in Clearwater, Florida.
In the recession of 2007-2009, Marine Max had big-time losses. However, I am unsure that the current recession will look like past ones. The growing gap between rich and poor in the U.S. is bad for the country, I believe, but not bad for Marine Max.
Eleven Wall Street analysts follow MarineMax. Nine currently rate it a "buy," and only two a "hold." I don't usually like siding with the majority, but in this case I do.
MarineMax has been profitable eight years in a row, and – contrary to what you might expect – had a very good June quarter.
FutureFuel
Making fuel from plant matter instead of petroleum struck some people as the wave of the future, hence the name of FutureFuel Corp. (FF), based in Clayton, Missouri. Biodiesel is its main product, but it also produces other chemicals, especially ones used in agriculture.
The stock sells for about six times cash flow. The company has a 15-year profit steak going. It has barely a speck of debt, and has enough cash to cover the debt many times over.
What makes me nervous about this stock is that the demand for biofuel is driven partly by government mandates and subsidies, both state and federal. However, I don't see any present likelihood that the government support will be reduced.
Talos
The oil and gas industry has just entered its seventh year of agony, but there are some signs of better times ahead. Most notably, U.S. producers have finally capitulated and shut down drilling rigs – lots of rigs.
The Baker Hughes rig count shows 251 oil and gas rigs operating in the U.S. as of July 31, down from 942 a year earlier. I figure such a big reduction is bound to put a floor under the price of oil and gas.
One depressed stock that might benefit is Talos Energy Inc. (TALO) of Houston, Texas, which operates in Louisiana and the Gulf of Mexico. Robert Abendschein, a director, bought 50,000 shares a few days ago, doubling his stake. Talos sells for less than two times cash flow.
Travelers
Hartford, Connecticut is a hub for the insurance industry, and one of the largest insurers there is Travelers Companies Inc. (TRV), which offers property & casualty insurance to companies and families.
Travelers has been profitable 17 years in a row, albeit never spectacularly so. The stock sells for only five times cash flow, a modest multiple. It yields 2.8% in dividends, which is better than you'll get at the bank.
Disclosure: I own Warrior Met Coal personally and in a hedge fund I manage.
John Dorfman is chairman of Dorfman Value Investments LLC in Newton Upper Falls, Massachusetts, and a syndicated columnist. His firm or clients may own or trade securities discussed in this column. He can be reached at jdorfman@dorfmanvalue.com.