Looking for Fat Profit Margins? Try These Five Stocks
Posted: September 28, 2020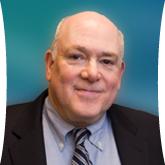 September 7, 2020 (Maple Hill Syndicate) – Obscene profits.
Don't you miss them?
Since the pandemic and recession began, fat profits have been hard to come by. Here are five stocks whose profit margins are still wide, and whose prospects look good to me.
Applied Materials
Applied Materials Inc. (AMAT), based in Santa Clara, California, is one of the world's largest makers of equipment for manufacturing semiconductor chips. While many of its competitors specialize, Applied Materials makes almost every kind of equipment used in the industry.
The semiconductor business is cyclical, as various chips swing from glut to shortage. The semiconductor-equipment business is also subject to violent swings. But I regard both as long-term growth industries.
The company's operating profit margin is running about 25% and its net margin (after tax) is about 19%, both outstanding.
Blackrock
One of the world's biggest asset managers, Blackrock Inc. handles some $7 trillion in investor assets, with clients in more than 100 countries. It is a leading provider of both mutual funds and exchange traded funds (ETFs).
The stock is not cheap at about 20 times earnings, but I think it's a sensible buy for people who are more willing to pay up for quality than I am. The operating profit margin is above 38%, and the net margin is better than 29%.
Cisco Systems
A meteor in the stock-market firmament two decades ago was Cisco Systems Inc. (CSCO). It rocketed from under $2 to above $68 (adjusted for splits) in the five years from 1995 to 2000. Then in 2000-2002 the bubble in Internet and technology stocks burst. Today, Cisco stands at about $41.
Still a leading computer networking company, Cisco no longer has the explosive growth it once had, but I think it's a better value now than when it was super-popular. It boasts a net margin of about 23%, and the stock sells for 16 times earnings.
Electronic Arts
Lately, video-game maker Electronic Arts Inc. (EA) has gotten a boost from the pandemic, which has kept more people at home, thus giving them more time to play video games. That will be temporary, though of unknown duration.
Another boost may come from new game machines, to be launched around the end of this year by Sony and Microsoft. With new machines usually come increased game sales.
Aside from these two temporary boosts, the long-term record of Electronic Arts looks good. The company has increased its book value (corporate net worth per share) by about 12% a year over the past decade, and close to 22% in the latest year. Its operating margin is about 26%.
Gamco Investors
I consider Mario Gabelli a near-egomaniac…but then, so are many of the great practitioners of any art. Gabelli is a veteran investor, with expertise in media and communications companies.
His firm, Gamco Investors Inc. (GBL) runs about three dozen mutual funds. It has fared poorly, but based on the resilience of "Super Mario," and the dirt-cheap valuation of his company, I think the stock is a good bet for a comeback.
After trading at more than $40 in much of 2014 and 2015, the stock has fallen steadily, to a recent price of less than $14. That's less than six times earnings, which is awfully cheap for a company with a 21% net profit margin.
Past Results
I've written ten previous columns on stocks with fat profit margins. Results have been mixed.
My average return has been 16.2%, which beats the 15.5% average for the Standard & Poor's 500 Index over the same 10 one-year periods.
That result owes a lot to big returns in two years – the only two years in which my picks have beaten the index. My selections have been profitable eight times.
In the past 12 months, my fat-profit-margin picks returned 7.5%, which lagged the S&P 500 at 23.2%. Concept Therapeutics (CORT) yielded a 62% gain and Norfolk Southern Corp. chipped in 28%. However, Gentex Corp. (GNTX) and Pfizer Inc. (PFE) had only modest gains. Occidental Petroleum Co. (OXY) lost 69% of its value, dragging down the overall result.
Bear in mind that my column recommendations are theoretical and don't reflect actual trades, trading costs or taxes. Their results shouldn't be confused with the performance of portfolios I manage for clients. And past performance doesn't predict future results.
Disclosure: I own Pfizer and Electronic Arts personally and for almost all of my clients. A fund I manage holds call options on Applied Materials.
John Dorfman is chairman of Dorfman Value Investments LLC in Newton Upper Falls, Massachusetts, and a syndicated columnist. His firm or clients may own or trade securities discussed in this column. He can be reached at jdorfman@dorfmanvalue.com.