January is Running True to Form This Year
Posted: February 26, 2019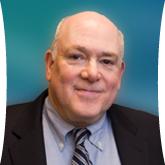 January 28, 2019 (Maple Hill Syndicate) – No month has more stock-market lore associated with it than January.
Yes, October is known as the haunt of crashes. But January is known for several things, including the "January effect" and the "January barometer."
The so-called January effect is really a confluence of three effects:
Most stocks tend to do well in the first month of the year, perhaps because companies and government bodies are infusing their pension plans with new money.
Last year's losers tend to revive in January, a phenomenon known as the January Rebound or January Bounce.
Small stocks tend to do well as the new year begins.
Investors also keep an eye on the January barometer, which posits that market action in January predicts the direction of the market for the full year.
How are these signs and omens playing out this year?
January Rally
The overall market is indeed doing well, after enduring a rough fourth quarter that saw the Standard & Poor's 500 Index fall a sickening 13.52% (even after taking dividends into account). Through January 25, the S&P 500 had climbed 6.41% for the month.
This advance came despite a partial shutdown of the U.S. government, which is causing hardships for government workers and travelers. The market is also watching U.S.-China trade talks, which remain unresolved with conflicting accounts of how much progress is being made.
I figure that much of the gain so far this year is due to companies putting new money into 401k plans and traditional pension plans. Employees typically have the option of investing some or all of that money in the stock market.
January Bounce
The dogs of the previous year often bark happily in January. This happens not only in the U.S. but in several other countries, and it's a tax-driven phenomenon.
Toward the end of the year, stocks with declines get kicked while they're down, as investors sell to harvest tax losses. In the process, some become undervalued, and therefore ripe for a January rebound.
In my December 26 column, I mentioned five stocks that had done especially poorly in 2018. They were Coty Inc. (COTY), General Electric Co. (GE), Mohawk Industries (MHK), L Brands Inc. (LB) and Perrigo Co. (TK).
This year through January 25, General Electric is up 21%, Perrigo 18%, Coty 11%, Mohawk 9% and L Brands 8%. So, the January Bounce is alive and well.
Will these bounces last? A little study I did in December suggests not to count on it. I looked at the five worst performers in the S&P 500 in the years 2013-2017, and checked how they did the following year. Only 44% of those stocks advanced for the full year.
These "scarlet letter" stocks were often extreme performers in the following year – for better or for worse.
In my judgment, Mohawk and L Brands offer pretty good chances for a full-year gain in 2019.
Small Stocks
I'm fond of smaller-capitalization stocks, and have suffered in the past few years as big stocks beat small ones. So far this year, small stocks are having a festival, up 10% (as measured by the Russell 2000 Index) compared to 6.41% for their larger brethren in the S&P 500.
I hope it lasts.
The Barometer
Remember the old saying "As Maine goes, so goes the nation?" These days it should probably be Ohio, but be that as it may.
Similarly, in the stock market, many people believe that "As January goes, so goes the year." That is the January barometer, a concept popularized by the market pundit Yale Hirsch.
Since January is part of the year it is supposed to predict, I think the interesting question is how well January predicts the next 11 months.
On that basis, I studied returns for 69 years from 1950 through 2018. The January barometer has been correct 68% of the time. By comparison, a naïve model that always predicts the market will rise has been right 78% of the time.
One year ago, the January barometer was pointing to a gain in stocks for the year 2018. I said, "Since we are having a strong January now, it would be pleasant to believe that the January Barometer is a reliable instrument."
But it's not. "Enjoy your January gains, investors," I wrote. "Just don't think that they predict what's coming, one way or the other." As it turned out, the S&P 500 was down 4.38% for the year.
Let's hope this January's gain presages a rip-roaring year. For the record, my prediction for 2019 is a gain of about 9%, with a lot of ups and downs along the way.
Disclosure: I don't own the stocks mentioned in today's column, personally or for clients.
John Dorfman is chairman of Dorfman Value Investments LLC in Newton Upper Falls, Massachusetts, and a syndicated columnist. His firm or clients may own or trade securities discussed in this column. He can be reached at jdorfman@dorfmanvalue.com.