Is Your Portfolio Too All-American?
Posted: October 30, 2018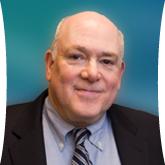 If your portfolio puts "America First," I have no quarrel with that.
But America First shouldn't mean America Only.
People in the U.S. benefit from familiarity with U.S. companies, reasonably strict accounting standards, and a booming economy. But there are also some advantages to looking at international stocks.
It gives you a wider opportunity set, which may enable you to find better bargains. In addition, the U.S. market is currently a bit expensive, and the Federal Reserve is in the process of raising interest rates.
Here are five stocks outside the U.S. that I would consider now.
Check Point
Check Point Software Technologies Ltd. (CHKP), based in Tel Aviv, Israel, has achieved a 15% return on stockholders' equity or better in each of the past 15 years. Lately it's been over 20%. And the company has no debt.
For such numbers, one would expect to pay a fortune. At 21 times earnings, Check Point shares do cost more than I would usually pay. But the company's record, and its niche — cybersecurity, certainly a growing field – merit the price in my opinion.
Jupai Holdings
Probably untimely, but in my opinion a good long-term speculation is Jupai Holdings Ltd. (JP) of Shanghai, China. This wealth-management company aims to serve high net worth individuals in China.
It estimates that there are 2 million high-net-worth households in the country now, and will be 3.88 million by 2020.
China's stock market has been falling for nine months in a bear market aggravated by trade disputes with the U.S. But China is the world's second-largest economy and its market won't fall forever. Because the world (rightly) views China as a high-risk market, the stock is selling for a mere four times
Schlumberger
What a fallen angel Schlumberger Ltd. (SLB) is! In parts of 2007, 2008 and 2014 it traded at more than $100. Today it's about $53.
Of course, Schlumberger isn't the only energy stock to be cut in half. But it wasn't just any energy stock. Oil industry folks I have talked with consider the company, which has headquarters in Paris, France, to be the premiere drilling-services company in the world.
I have owned Schlumberger for most of my clients since June. It has been unrewarding so far. But if the company can crank up profits to half what they were in its glory days, it will be a profitable long-term investment.
SolarEdge
Debt-free and highly profitable, SolarEdge Technologies (SEDG) hails from Herziliya Pituach, Israel. It gets a big chunk of revenue from the U.S., but also get a good slice from Europe in general and the Netherlands in particular.
Its main products are inverters and optimizers for solar energy systems. An inverter converts direct current to alternating current. An optimizer helps maximize the energy output from a solar panel, or an array of them.
The company has been growing fast: Revenue has advanced at a 50% annual clip for the past five years. Yet the stock sells for only 13 times earnings, which is within my normal orbit.
Sony
I've owned Sony Corp. (SNE) for most of my clients since May 2015. When I first bought it, the movie-studio unit, Sony Pictures, was sputtering. Lately it's had some hits.
That has helped propel the stock. Many of Sony's other core operations, notably the PlayStation video-game machine, were already strong. I'm still onboard, because the stock has momentum and is still selling for reasonable valuations – 12 times earnings and 0.9 times sales.
Profits for the big Japanese consumer-electronics conglomerate were the best in many years in its latest fiscal year (through March 2018). Analysts expect better for the year in progress.
Past Results
This is the 15th column I've written recommending international stocks, beginning in 1998. The average 12-month return on my international stock recommendations in the first 14 outings has been 15.4%, compared to 9.6% for the Standard & Poor's 500 Index.
Of the 14 columns, nine have beaten the S&P 500 and 10 have been profitable.
My latest column on this subject was written in March 2016. The one-year result was dreary: a gain of 2.1% compared to 20.9% for the S&P 500. The chief culprit: A loss of 17.6% in Korea Electric Power (KEP).
Bear in mind that my column recommendations are theoretical and don't reflect actual trades, trading costs or taxes. Their results shouldn't be confused with the performance of portfolios I manage for clients. And past performance doesn't predict future results.
[Disclosure: I own Check Point Software, Schlumberger and Sony personally, as well as for most of my clients.]