Invest Where the Shortages Are
Posted: June 08, 2021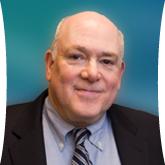 June 7, 2021 (Maple Hill Syndicate) – You hear a lot about shortages these days. Car companies would be stamping out more cars, were it not for a shortage of semiconductors. It's hard for restaurants to buy enough chicken. Builders would kill for more (and cheaper) lumber.
Some shortages are temporary dislocations; others are more lasting. Either way, investors and traders might do well to invest where the shortages are.
Semiconductors
General Motors, Ford and other car makers have reduced their production runs due to the chip shortage. President Joe Biden recently signed an executive order for a review of the situation, including whether the U.S. is too dependent on China for chips.
Taiwan Semiconductor Manufacturing Co. (TSM), located in Taiwan (which is and yet isn't part of China) makes about 80% of the microcontroller chips for cars, according to Bain & Co.
One chip maker I like is Intel Corp., the largest U.S. semiconductor firm by revenue, and one of the few that still makes many of its chips in America. At 13 times earnings, I consider it a good value.
I'm also partial to Texas Instruments Inc. (TXN), even though it's expensive at nearly 30 times earnings. Among 48 companies in the semiconductor industry (broadly defined), it is the most profitable, with a return on stockholders' equity of almost 72% in the past four quarters.
Used Cars
With fewer people renting cars during the pandemic, the car-rental industry didn't generate its usual flow of one-year-old and two-year-old cars to the nation's used-car lots.  Result: The price of used cars has risen sharply in the past year and a half.
My favorite used-car dealer is America's Car-Mart Inc. (CRMT), which mainly sells cars to people in the South with shaky credit. Its shares go for only 11 times earnings, even though it earned more than 29% on stockholders' equity in the past year.
Other companies in this group include Ashbury Automotive Group Inc. (ABG), Group 1 Automotive Inc. (GPI), Rush Enterprises Inc. (RUSHA), and Sonic Automotive Inc. (SAH). Most of them have debt greater than equity, though. Rush's debt is 95% of equity. America's Car-Mart has no debt.
Chicken
The National Chicken Council denied a month ago that there is an outright shortage of chicken. However, both Yum! Brands Inc. and McDonalds Corp. have reported that it's a challenge to get all the chicken they want.
A chicken stock I've owned on and off for many years is Sanderson Farms Inc. (SAFM). One thing I love about it is the strong balance sheet: Debt is only 6 percent of stockholders' equity. The stock goes for 22 times recent earnings but only 12 times the earnings analysts expect in the coming year.
I also like Tyson Foods Inc. (TSN), which is the largest U.S. chicken producer, and a big producer of beef and pork. Tyson looks attractive to me at 13 times recent earnings (12 times estimated).
Chemicals
With ports jammed and trade disputes hampering trade, paints, sealants and some other chemicals are in short supply.
Many chemical manufacturers have more debt than I prefer. However, BASF SE, the big German chemical company, has a down-to-earth debt ratio and its stock sells for 15 times estimated earnings, a possible bargain.
LyondellBasell Industries NV, with headquarters in London, sells for 17 times recent earnings but less than nine times estimated earnings for the coming year. Its debt is 189% of equity, which I don't like, but its profits lately are very strong.
Lumber
Builders consistently report a shortage of lumber, and gripe about the high prices they must pay for it. Lumber stocks right now sell for very low multiples of earnings, because investors figure the companies will never have it this good again.
Canadian lumber producers also labor under the burden of a 9% tariff on exports to the U.S.  So Canadian lumber stocks are especially cheap. Two that I fancy are West Fraser Timber Co. Ltd. (WFG) and Canfor Corp. (CFPZF).
Both companies are based in Vancouver, and both sell for dirt-cheap multiples – three or four times per-share earnings. Yet both companies have grown their revenue at about an 11% annual pace over the past decade – and more lately.
Both also have a strong balance sheet, with debt only 18% and 21% of stockholders' equity, respectively.
If you prefer a U.S. company – thus sidestepping the issue of periodic U.S. Canada trade friction – you might consider Weyerhaeuser Co. (WY), which is based in Seattle. It goes for 20 times recent earnings but only 10 times estimated forward earnings.
Disclosure: I own America's Car-Mart and Texas Instruments personally and for most clients. I own Intel for one or more clients.
John Dorfman is chairman of Dorfman Value Investments in Newton Upper Falls, Massachusetts. His firm or clients may own or trade the stocks discussed here. He can be reached at jdorfman@dorfmanvalue.com.