Insiders are Buying at Matador and Berry Petroleum
Posted: December 03, 2019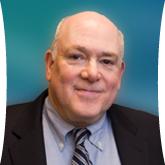 Investors loathe energy stocks, which are down more than 40% since their peak in June 2014. A 2018 rebound proved to be a sucker rally.
Two CEOs of small energy companies are defying the trend, buying their companies' shares recently.
Joseph Foran, the CEO of Matador Resources Co. (MTDR) spent $282,000 on November 25 to add to his hoard of Matador shares. His total stake is valued at $67 million at the November 29 price of $14.04.
The balding, bespectacled Foran is a veteran oilman who has an accounting degree from University of Kentucky and a law degree from Southern Methodist University. He founded Matador Resources in 2003.
Arthur Smith, the CEO of Berry Petroleum (BRY) spent $107,250 on November 22 to add to his holding, which is worth $1.7 million at Friday's price of $7.97.
Smith used to run Russian operation for Chevron and has also been an energy-industry consultant. He has a geology degree from Amherst College and a Ph.D. in Economic Geology from University of Pennsylvania.
Do these two men know something that most investors don't?
According to Barchart, a market-information service, not one of the 28 energy stocks in the Standard & Poor's 500 are trading at a new 52-week high. Nor a 3-month high, or a 1-month high either. As of November 29, not one was even at a one-week high.
At some point, an out-of-favor group reaches the point where it is washed out. Investors have become so disillusioned that they pay no further attention to bad news. Good news, on the other hand, comes as a positive shock.
In my opinion, the energy group isn't washed out yet, but will be in six months or less. I think Foran and Smith are likely to feel good about their latest trades.
A big influence on my investment philosophy was my former boss, David Dreman of Dreman Value Management. When asked years ago why he liked tobacco stocks, replied, "Because I've never seen a group so hated."
Matador Resources sells for eight times recent earnings (11 times next year's estimate) and less than book value (corporate net worth per share). Debt has risen but the company has kept it within reasonable bounds.
Berry shares go for a mere 2.5 times recent earnings (six times estimated earnings for next year) and less than 0.7 times book value. Debt is only 40% of stockholders' equity.
At Simmons First National (SFNC) in Pine Bluff, Arkansas, CEO George Makris has made several purchases this year, most recently in October for $239,900. He now owns $10.8 million in Simmons stock.
As a longtime Anheuser-Busch beer distributor, Makris had served on Simmons' board for 15 years before becoming CEO at the start of 2014.
Makris was eager to expand the bank's operations, and has done so, partly by acquiring Liberty Bancshares in 2014 and The Landrum Co. this year. But he has also taken on a billion dollars of new debt.
As a result, Simmons is a less safe but more exciting stock than it was under Makris's predecessor Tommy May. The stock sells for are 10 times earnings and just under book value. And the bank recorded a 1.42% return on assets in the past four quarters, better than in any of the past 15 years. On the whole, I like it.
Past Record
This is the 52nd column I've written about insiders' buys and sells. I can tabulate 12-month results for 43 of them—all those written from 1999 through 2018. The results are mixed and a little peculiar.
Stocks I recommended based on insider buys have risen an average of beaten the S&P 500 by 0.5%. Stocks where insiders bought, but which I nevertheless said to avoid, have trailed the S&P by 24 percentage points.
There were a few stocks where I noted insider buying, but didn't make a clear recommendation. Those ones (insert curse here) have beaten the index by 16 percentage points.
And stocks where I noted insider selling have paradoxically beaten the S&P by 2.9 percentage points.
A year ago, I recommended Bunge Ltd. (BG), which subsequently fell 6.5%, and suggested avoiding Hershey Co. (HSY), which rose 40%.
Let's see if I can do better this time!
Bear in mind that my column recommendations are theoretical and don't reflect actual trades, trading costs or taxes. Their results shouldn't be confused with the performance of portfolios I manage for clients. And past performance doesn't predict future results.
 Disclosure: I have no positions, for myself or clients, in the stocks discussed today.
—-