Insider Buying at Carrier, Greenbrier and Zion
Posted: June 02, 2020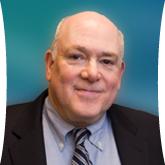 June 1, 2020 (Maple Hill Syndicate) – Three CEOs took million-dollar bites of their own cooking in May.
At Carrier Global Corp. (CARR), which makes heating and air conditioning equipment, chief executive David Gitlin spent just over $1 million to increase his stake.
At Greenbrier Companies Inc. (GBX), which manufactures rail cars, a trust connected with CEO William Furman added 100,000 shares to the 240,096 shares it already owned. The trust paid $1.65 million.
And at Zions Bancorp NA (ZION), a bank with headquarters in Salt Lake City, Utah, CEO Harris Simmons spent $1.05 million to add to his hoard of shares.
Carrier
Carrier interests me because it's a spinoff, and spun-off businesses often do well when freed from a big corporate parent. Carrier was acquired by United Technologies Corp. (now Raytheon Technologies Corp.) in 1979 and disgorged in 2020.
The pandemic hurts Carrier in the same way it hurts almost all businesses: The spiral of recession can affect everyone. However, my hunch is that large commercial and industrial companies will put a priority on better ventilation, as one step in containing coronavirus infections.
United Technologies didn't break out the profit and loss for Carrier, so we have limited data to examine.  But we know that Carrier is a leader in its field, with a market value of $17.7 billion and 53,000 employees as of December 2019.
The stock sells for 10 times 2019 earnings, or about half of the multiple for the market as a whole.
Greenbrier
Who needs rail cars in a recession? Perhaps no one, but when the recession ends, rail will continue to be a major part of the transportation network for both industrial and farm goods.
Unfortunately for rail car makers like Greenbrier, the industry already had more cars than it needed before the current recession hit. But there is a silver lining in these problems, namely that the whole world knows about them.
That's why Greenbrier shares trade for a mere 10 times earnings, 0.2 times revenue, and 0.55 times book value (corporate net worth per share). Those are rock bottom multiples.
Over the years, Greenbrier has been profitable fairly consistently. It had profits in 13 of the past 15 years.
Zion
The trouble in the banking industry is low interest rates. They are likely to stay low for a while as the Federal Reserve spoon-feeds an ailing economy.
It's better for a bank to borrow at 4% and lend at 6% than to borrow at 2% and lend at 3%. On a one-year, $100,000 loan, the gross profit on the former is $2,000; on the latter only $1,000.
At what point do bank stocks become so cheap that they are worth buying? For Harris Simmons, the chief of Zions Bank, that point apparently came on May 13, when he bought 40,000 shares. He now owns more than 1.2 million shares, worth about $40 million.
Simmons' purchase was exquisitely timed, since bank shares have come alive in the past two weeks. As of the end of May, he had a profit of about a quarter-million dollars on his recent purchase.
Will bank shares continue to rally? I think it will be a slow and uneven climb, but I can say one thing: In the past couple of months, whenever I screen for cheap stocks, bank shares dominate the list.
Past Results
This is the 54th column I've written about trades by corporate insiders. The record is mixed.
One year ago, I recommended Continental Resources Inc. (CLR) and Universal Insurance Holdings (UVE). Both did terribly.
That bruised the long-term average return on my buy recommendations in this series of columns. It is now 0.7 percentage points below the Standard & Poor's 500 Index. (Figures are 12-month returns including dividends.)
Better results came from stocks where I noted insider buys, but didn't make a specific and clear recommendation. Those stocks beat the S&P 500 by an average of 16 percentage points.
The record also looks good on stocks where insiders bought, but I said to stay away. Those have trailed the S&P 500 by 24 percentage points.
As for stocks where I noted insider selling, those have paradoxically beaten the index by 2.05 percentage points.
These statistics are based on 44 columns. The most recent columns don't have 12-month returns yet. And I'm unable to tabulate results for the columns written before 1999.
Bear in mind that my column recommendations are theoretical and don't reflect actual trades, trading costs or taxes. Their results shouldn't be confused with the performance of portfolios I manage for clients. And past performance doesn't predict future results.
Disclosure: I own shares of Greenbrier and Continental Resources personally. A hedge fund I manage owns stock in Greenbrier and call options on Continental Resources.
John Dorfman is chairman of Dorfman Value Investments LLC in Newton Upper Falls, Massachusetts, and a syndicated columnist. His firm or clients may own or trade securities discussed in this column. He can be reached at jdorfman@dorfmanvalue.com.