In a Sour Market, These Stocks Have Been Sweet
Posted: June 28, 2022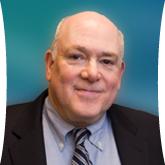 June 27, 2022 (Maple Hill Syndicate) – While most stocks have nosedived this year, a few have gained altitude.
Many, but by no means all, are energy stocks. And not all of them are expensive, either.
Here are five stocks that are bucking the downtrend.
Exxon
As I write this, the market is down about 20% for the year. Exxon Mobil Corp. (XOM) is up 37%. Of course, many energy stocks are up, as the price of oil has jumped. Exxon stands out in a few respects.
It is the biggest oil company in the U.S. It's completely integrated from the drill tip to the gas pump. It has one of the stronger balance sheets in the industry. And it's a relatively conservative choice, with a 4% dividend yield.
Despite this year's rise, Exxon shares still are reasonably priced – 14 times recent earnings and nine times estimated earnings for the next four quarters.
Met Life
Though it's only up a little more than 1% this year, Met Life has beaten the Standard & Poor's 500 Index by about 21 points. Profitable in 14 of the past 15 years, Met appeals to risk-averse investors because its business – mainly group life and health insurance – is stable.
A major part of the appeal here is the dividend, with a yield of about 3%. The company has increased its dividend nine years in a row.
Interest rates are likely to increase for the next year or two. On balance, that's probably good for big insurers. They typically invest their float (money received in premiums and not yet needed for claims) in bonds. New float can be invested in bonds that pay a higher coupon.
Packaging Corp.
There's a long-term trend for people to buy more of their goods on the Internet, rather than going to the store. Anything bought online must be delivered, usually in a box. So it isn't surprising that Packaging Corp. of America (PKG) has racked up good profits in the past few years.
In the past four quarters, the company's return on invested capital has been just over 17%, its best showing ever. Did the pandemic help, by chasing people out of brick-and-mortar stores? Certainly. But I think strong profits are likely to stay strong.
Debt, at 73% of stockholders' equity, is within the zone I consider acceptable. But keep an eye on it, as well as on results once the pandemic abates.
Organon
Organon & Co. has a complicated history. It was founded in 1923 in the Netherlands and acquired by Schering-Plough in 2007. In 2009 Merck acquired Schering Plough. In 2021, Merck spun off its women's health and biosimilars business as Organon & Co. (OGN).
This year through June 24, Organon is up 15% beating the slumping S&P 500 by 35 percentage points. This is a speculative stock because Merck offloaded a bunch of its debt onto Organon, leaving it with shaky finances and a seven-to-one debt-to-equity ratio.
For that reason, I probably wouldn't buy the stock personally. But I do like the business lines, and I like the stock's cheapness. It sells for only seven times earnings.
Alpha Metallurgical
Even more speculative but even cheaper is Alpha Metallurgical Resources Inc. (AMR), which sells for only four times recent earnings and has more than doubled this year.
Based in Bristol, Tennessee, the company mines metallurgical coal – that is, coal used for making steel – and thermal coal used to generate electricity.
Coal is, to put it mildly, not the energy source of the future. But it's doing well at present. High natural gas prices have enabled coal companies to sell more thermal coal. The export market is strong. And energy prices in general are rising. So this isn't a five-year play, but possibly a good one-year play.
Past Record
This column fits into a series I've written on stocks that possess both value and momentum. Normally I write two a year, in February and August, but I moved up the August one to now because I think people want to see which stocks are bucking the market's adverse tide this year.
One-year returns can be calculated for 38 previous columns in this series. The average return has been 13.5%, versus 10.6% for the Standard & Poor's Total Return Index.
Bear in mind that my column results are hypothetical and shouldn't be confused with results I obtain for clients. Also, past performance doesn't predict the future.
Disclosure: I own Met Life shares personally, and Met Life call options in a hedge fund I manage. I own Exxon for some clients who want a conservative approach, or who emphasize dividends.
John Dorfman is chairman of Dorfman Value Investments in Newton Upper Falls, Massachusetts. His firm or clients may own or trade the stocks discussed here. He can be reached at jdorfman@dorfmanvalue.com.