IBM, Colgate, and Three Other Stocks I Would Sell
Posted: May 23, 2023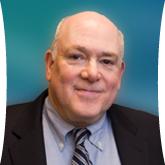 May 22, 2023 — (Maple Hill Syndicate) – My father owned International Business Machines (IBM) stock most of the time from the 1950s to the 1980s. Maybe your father did too.
I hope he did, because IBM shares rose well over one hundred fold in that period. Today, I think IBM and some other well-known names should be sold.
My criteria for the sell recommendations I'm bringing you today are pretty simple:
Negative earnings growth in the past five years.
Negative earnings growth in the past one year.
A stock price that's at least 30 times the company's earnings.
In short, these are stocks that I think have their best days behind them, yet are still priced as if they were in their glory days.
IBM
In the past five years, IBM's profits have fallen roughly 20% a year. Last year they tumbled more than 50%. This is not your father's IBM.
Electric typewriters were the company's mainstay from the 1930s through the 1950s. The company dominated that market with a market share as high as 75%.
Starting in the 1950s, IBM became one of the nation's first computer companies and it kept market leadership for about four decades. But it is no longer the leader, or even a leader.
Analysts think IBM's profit will jump from $1.95 a share last year to $9.48 this year, and be above $10 a share in 2024 and 2025. When I see analysts projecting such a large increase in earnings, I'm inclined to be skeptical.
IBM's debt is 286% of its equity (corporate net worth). I rarely buy a stock when this ratio is over 100%. Others do – and more power to them. But interest rates have risen, so a high debt ratio may be more of a problem in the next few years than it was in the past few.
Colgate Palmolive
Colgate-Palmolive Co. (CL) owes $8.8 billion on its long-term debt. You can't compute a debt-to-equity ratio because Colgate's equity (also known as corporate net worth or book value) is negative to the tune of $6 million.
One could argue that this doesn't matter because Colgate's products – toothpaste, shampoo, pet food and the like – enjoy such steady demand. Yet I can't quite agree.
Colgate's earnings were down an average of about 1% a year in the past five years, and down about 20% last year.
Salesforce
At Salesforce Inc. (CRM), profits fell about 85% last year and declined by about 2% per year over the past five years. I use Salesforce's contact-management software and mostly like it, but the company faces increasing competition.
There are a lot of things to like about this company but the stock price is too high in my opinion. It's 1001 times the company's most recent profits, and about 29 times analysts' consensus estimate of profits for the fiscal year in progress.
Keurig Dr. Pepper
Keurig Dr. Pepper Inc. (KDP) sports a price/earnings multiple of 34. Yet earnings growth is unimpressive: negative 14% a year over the past five years, and negative 44% in the latest year.
I have nothing against the company's soft drinks, or its convenient little coffee packages. I think the products are fine. But can you think of an industry more competitive than drinks?
Clorox
Again, this is a perfectly fine company. But the stock got a huge lift from people disinfecting surfaces in households and workplaces during the pandemic. Now that the pandemic is fading, profits are down about 5% per year over the past five years, and 84% in the past year.
Clorox has $2.4 billion in long-term debt. The company's equity is currently only $321 million. The stock trades at 286 times recent earnings and 30 times analysts' estimates.
The Record
This is the 16th column I've written featuring sell recommendations.
My suggestions from a year ago were mostly on target. Collectively my five "sells" were down 2.1%, versus a gain of 7.3% for the Standard & Poor's 500 Total Return Index. Boston Properties Inc. (BXP) was my best pick, falling 51%. Alnylam Pharmaceuticals Inc. (ALNY) was my worst, rising 47%.
Bear in mind that my column results are hypothetical and shouldn't be confused with results I obtain for clients. Also, past performance doesn't predict the future.
Longer-term, the record is mixed. Nine times out of 15, my sell recommendations underperformed the S&P (as one would hope). However, due to bad picks in 2005 and 2010, the average return for my "sells" was 12.7%, versus 11.1% for the index.
Disclosure: I have no positions (long or short) in the stocks discussed in today's column, personally or for clients.
John Dorfman is chairman of Dorfman Value Investments LLC in Boston, and a syndicated columnist. His firm or clients may own or trade securities discussed in this column. He can be reached at jdorfman@dorfmanvalue.com.