HP and Progressive Show Value and Momentum
Posted: February 10, 2020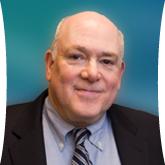 February 3, 2020 (Maple Hill Syndicate) –- The stock market in the past couple of years has been a momentum market, in which rich stocks get richer and poor stocks get poorer.
That may change fairly soon. But for the moment, investors would be smart to look at stocks that possess both value and momentum. Here, folks, are four of them.
HP Inc.
In 2015, Hewlett-Packard Co. split into Hewlett-Packard Enterprise (HPE) and HP Inc. (HPQ). The former, which provides software and services to large companies, is generally considered the sexy half. HP Inc., which makes personal computers, printers, and ink cartridges, is deemed dull.
But HP hasn't been dull lately. Its stock is up 18% in the past three months. Despite the run-up, HP shares sell for only 10 times earnings, in a market where the average multiple is 26.
It's hard for me to love a company whose book value (corporate net worth) is negative. At HP, liabilities exceed assets by $1.19 billion, or 81 cents a share. Excluding intangibles such as goodwill, book value is negative $5.55 a share.
So, I don't love this stock — but I like it, and not only because of the modest valuation. The company has been whittling down its debt. It pays dividends reliably, and currently offers a dividend yield near 3%.
Carl Icahn, a major shareholder, is agitating for a merger with Xerox Corp., of which he is an even larger shareholder. He estimates the potential cost savings from a merger at $2 billion.
Progressive
Progressive Corp. (PGR), a property and casualty insurer, is up about 17% in the past three months. You may have seen its goofy commercials, starring Stephanie Courtney in a white lab coat as "Flo."
In 2018, Progressive passed Allstate to become the number-three auto insurer, with a market share of about 11%. (State Farm has about 17% and Geico about 13%.)
Progressive has been consistently profitable, with profits in 14 of the past 15 years (the exception was 2008, a year of recession and financial panic). Profitability has been improving in recent years, and the company's return on stockholders' equity was above 30% in the past year.
 Albemarle
Up 19% in the past three months is Albemarle Corp., a chemical company based in Charlotte, North Carolina. Its specialties are lithium (for lithium ion batteries), bromine (for flame retardants) and catalysts used in oil refining.
Albemarle has grown its book value by more than 11% a year, on average, over the past ten years. High demand for batteries has caused in a big jump in lithium production worldwide, hurting prices. But I think Albemarle will surmount that challenge.
The company has been profitable in each of the past 15 years (yes, even in 2008), It has surpassed a 15% return on equity (which I use as a benchmark) ten times during that span.
 Green Brick
Green Brick is a homebuilder, but different from most homebuilders in that it often forms partnerships with other builders, who do the actual construction. Green Brick does the planning, financing and land acquisition.
I like several things about Green Brick. One is its concentration on the Dallas and Atlanta areas, which are real-estate markets I expect to be strong over the next few years.
I also respect David Einhorn, a hedge fund manager who owns a big chunk of the company.
Track Record
Beginning in 2000, I've written 35 columns about stocks that possess both value and momentum. (This is the 36th.)
One-year performance can be calculated for 34 of the columns, and it has averaged 11.5%. By comparison, the average return on the Standard & Poor's 500 Index for the same 34 periods is 9.2%.
Only half of my columns have beaten the benchmark, but 24 of them have shown a profit.
Bear in mind that my column recommendations are theoretical and don't reflect actual trades, trading costs or taxes. Their results shouldn't be confused with the performance of portfolios I manage for clients. And past performance doesn't predict future results.
Last year's column showed only a 2.3% return, while the S&P zipped ahead 18.4%. The big problem was Kroton Educacional SA, a Brazilian education company that slipped 27%. The best performer was Applied Materials Inc. (AMAT), which advanced 49%.
Anglo American Plc (NGLOY) had a small gain, and Bank OZK (OZK) a moderate loss.
Disclosure: I own Progressive personally and for most of my clients. One of my clients owns Green Brick, and couple own Bank OZK. A private partnership I manage owns call options on Applied Materials, and I own the common stock personally.
John Dorfman is chairman of Dorfman Value Investments LLC in Newton Upper Falls, Massachusetts, and a syndicated columnist. His firm or clients may own or trade securities discussed in this column. He can be reached at jdorfman@dorfmanvalue.com.