Hostile Climate Makes My Robot Portfolio Keel Over
Posted: January 10, 2019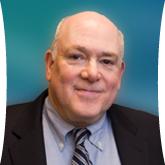 January 7, 2019 (Maple Hill Syndicate) – Last year was a lousy one for value investors. For my Robot Portfolio, designed as an extreme exemplar of value investing, it was a terrible year.
The Robot Portfolio declined 19.5% last year, while the overall market, as measured by the Standard & Poor's 500, fell 4.7%. Seven of the portfolio's ten stocks lost ground, with the biggest loser, SandRidge Energy Inc. (SD) falling 64%. Figures are total returns, including dividends.
The Robot usually fares better. I've been tracking it for exactly 20 years, and it boasts a cumulative return of 1,278%, which is a compound annual return of 13.6%. By contrast, the return on the S&P 500 from 1999 through 2018 is only 290% or 5.5% per year.
Bear in mind that my column recommendations are theoretical and don't reflect actual trades, trading costs or taxes. Their results shouldn't be confused with the performance of portfolios I manage for clients. And past performance doesn't predict future results.
What is this Robot Portfolio? It's a naïve stock-picking paradigm. It starts with all U.S. stocks with a market value of $500 million or more and debt less than stockholders' equity. It then blindly, robotically, picks the ten cheapest.
My measure of cheapness is the price/earnings ratio, which is a stock's price divided by per-share earnings for the past four quarters. Stocks with low ratios are, by definition, unpopular.
The theory behind the Robot Portfolio is simple. Stocks advance by exceeding expectations, and low expectations are easier to exceed.
   Value Eclipse
For most of the past 80 years, the value style of investing – in essence, bargain hunting — has usually done better than growth investing, which favors stocks with fast-growing earnings.
In the past ten years, though, growth has slaughtered value. The Russell 3000 growth index has returned almost 310%, compared to about 187% for the Russell 3000 value index.
Last year growth stocks were down 2.1%, value stocks down 8.6%. No wonder the Robot Portfolio had a miserable year.
New Picks
Is the eclipse of value permanent? I don't believe so. Success in business is more cyclical than linear. The most successful companies attract imitators and competitors. The least successful may develop new products, get better leadership, or be acquired.
Here, then, are the ten stocks my Robot picks for 2019.
Micron Technology Inc. (MU), a maker of memory chips, is the cheapest stock in my universe, selling for 2.7 times recent earnings. Traders expect earnings to fall this year and next, because the semiconductor industry is feast-or-famine, and appears to be heading into a down cycle.
Mallinckrodt Plc (MNK) is a drug company whose product line includes opioids. Traders fear that the company will face lawsuits or harsh regulation because it may have encouraged or failed to combat the overuse of such drugs. So, it sells for just under three times earnings.
At 3.5 times earnings is Gulfport Energy Corp. (GPOR), an oil and gas producer active in the Gulf of Mexico. With oil prices plunging, and offshore drilling expensive, investors are skittish.
 Nearly Friendless
CVR Refining LP (CVRR) weighs in at 3.7 times earnings. Analysts think its revenue will decline this year and next. Of eight analysts who follow it, only one recommends it.
A leading maker of computer disk drives, Western Digital Corp. (WDC), sells for 3.7 times earnings. The rise of mobile devices, at the expense of personal computers, has put some strain on the company.
For four times earnings, you can pluck up shares of Schnitzer Steel (SCHN), which collects scrap steel, recycles it, and also operates auto junk yards. Analysts foresee falling profits this year and next.
Another casualty of the weakness in oil prices since mid-2014 is Laredo Petroleum Inc. (LPI). Only five out of 17 analysts recommend it, but it looks attractive to me at four times earnings.
Mammoth Tusk
A third energy stock on the Robot's list is Mammoth Energy Services Inc. (with the engaging symbol TUSK), which provides services to land drillers. It sells for four times earnings, perhaps because investors doubt the fracking boom will last.
At 4.5 times earnings we have Bed Bath & Beyond Inc. (BBBY), a retailer of housewares. Revenues have flattened out at about $12 billion and profits are falling.
Rounding out the list, and still under five times earnings, we have American Equity Investment Life Holdings Co. (AEL). The Des Moines, Iowa, company sells life insurance and annuity products. Analysts expect earnings to taper off in 2019 and 2020.
These companies have obvious problems, or the stocks wouldn't be cheap. If you decide to buy one, don't wait for the problems to be resolved. That would vitiate the opportunity.
Disclosure: I own shares of Schnitzer Steel for one client.
John Dorfman is chairman of Dorfman Value Investments LLC in Newton Upper Falls, Massachusetts, and a syndicated columnist. His firm or clients may own or trade securities discussed in this column. He can be reached at jdorfman@dorfmanvalue.com.