Here's a Different Way to Find Cheap Stocks
Posted: July 16, 2019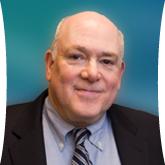 A telescope is a fine instrument, but not if you need a microscope.
In the stock market, as in science, there are different instruments for different purposes. For finding cheap stocks the most common gauge is the price/earnings (P/E) ratio–a stock's price divided by the company's per-share earnings in the latest four quarters.
That's fine for many purposes. But what if you're looking at a company with substantial sales and puny profits? They would look lousy on the P/E ratio, yet they might be excellent turnaround candidates that can be reinvigorated with new management, cost-cutting or a revamped product line.
For those sorts of companies, a useful gauge is the price/sales (P/S) ratio–the share price divided by the company's sales (revenue) per share.
Here are four companies that look attractive based on the P/S ratio right now.
A trucking company with headquarters in Fort Smith, Arkansas, ArcBest (ARCB) has a lot at stake in U.S.-Mexico trade. It has three service centers in Mexico and several on the U.S. side near the border.
This spring, President Trump threatened Mexico with sequentially escalating tariffs if it didn't do more to stem the flow of Central American migrants into the U.S. On June 7, the president pronounced himself satisfied and called off the tariffs.
That reprieve was good news for ArcBest, but the threat of reimposition remains. Meanwhile the stock languishes at 0.24 times sales.
I like homebuilding stocks because I believe Millennials, as they reach child-rearing age, will want single-family homes. Skeptics say that Millennials won't buy homes with the enthusiasm of previous generations, because they are burdened by student debt and prefer urban apartment living to suburbia.
It's a tough call, but my judgment is that the Millennials will resemble previous generations in this regard.
Homebuilders enjoyed a giant boom in 2005-2006, and a bust from 2007-2011. Now they are in a quiescent "new normal," and Meritage Homes(MTH) shares stand at about $52 a share, down from above $80 in the boom times. The P/S ratio on Meritage is 0.59.
One of the lowest P/S ratios around belongs to Tech Data (TECD), a distributor of computers, printers and related items. Distributors almost always have low P/S ratios because they operate on scanty profit margins, but Tech Data's P/S of 0.11 still catches my eye.
In May and June, only seven Wall Street analysts followed Tech Data, and only two of them rated it a "buy." Now, nine analysts cover it, and six rate it a buy–quite a jump.
A clothing retailer selling to young adults and older teenagers, Abercrombie & Fitch (ANF) had fashion chops for quite a while, but is struggling lately. Sales peaked at $4.5 billion in fiscal 2013, but were only $3.6 billion in fiscal 2019 (ended January).
Brands here include the flagship Abercrombie & Fitch brand, the Hollister brand for younger buyers, and a couple of minor ones.
The rag trade is notoriously fickle, but I've seen this company come back from hard times in the past, and I think it may do so again. The P/S is 0.35, a little over half of the company's 10-year average.
Past Record
This is the 17th column I've written, starting in 1998, about stocks with low P/S ratios. The average 12-month gain on the first 16 columns was 35.2%. That dwarfs the 8.4% return on the Standard & Poor's 500 Index over the same 16 periods.
I'm aware that this performance number seems too good to be true. For sure, it required some luck. Returns of 177%, 99% and 69% on three columns written in 2000-2002 helped to boost the average.
My low P/S picks have been profitable 14 times out of 16, and have beaten the S&P 500 ten times.
Bear in mind that the performance of my column recommendations is theoretical and doesn't reflect actual trades, trading costs or taxes. These results shouldn't be confused with the performance of portfolios I manage for clients. And past performance doesn't predict future results.
My picks from a year ago fizzled. Collectively, they were down 5.5%, due largely to a 34% loss in Boise Cascade (BCC). The index was up 9.5%. Only two of my five selections gained, with the best gain a 20.7% return in Miller Industries (MLR).
Disclosure: Prices, ratios and returns in today's column were as of July 5, 2019. I own shares of Miller Industries personally and for a few clients.
—