Here, Have a Dose of Sanity
Posted: August 07, 2018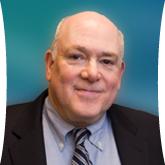 With the president feuding with a basketball star, people stealing a shark from an aquarium, and cryptocurrencies heaving up and down, maybe you would like a dose of sanity.
My "Sane Portfolio" is designed to provide one. This is a slightly conservative hypothetical investment portfolio. It contains stocks that look good on seven measures, though not necessarily great on any one.
Last year's Sane Portfolio posted a one-year return of 21.5%, beating the Standard & Poor's 500 Index, which returned 15.8%. The victory was thanks in large part to a 123% gain in Urban Outfitters.
I have compiled the Sane Portfolio more or less annually since 1999. The average 12-month return has been 11.1%, compared to 9.0% for the Standard & Poor's 500 Index.
In 16 outings, the Sane Portfolio has been profitable 14 times and has beaten the S&P nine times.
Bear in mind that my column recommendations are theoretical and don't reflect actual trades, trading costs or taxes. Their results shouldn't be confused with the performance of portfolios I manage for clients. And past performance doesn't predict future results.
Rules for Sanity
To qualify for membership in the Sane Portfolio, a stock must exhibit:
Decent profitability (return on stockholders' equity of 10% or more).
A price that isn't extravagant (no more than 18 times earnings, 3 times book value and 3 times revenue).
Some earnings growth (averaging 5% or more the past five years).
Size in the mid-cap or large-cap range (market value $1 billion or more).
Debt under control (debt less than stockholders' equity).
From the group of qualifying stocks (usually a few dozen), I choose 12 for the Sane Portfolio by judgment. Once a stock is in, it stays in as long as it meets the qualification criteria. Half the stocks from last year made it back this year.
Urban Outfitters, the star of last year's portfolio, is out. Its success has pushed its price up to 22 times earnings.
Here are the six returning stocks, plus six new ones.
Magna International (MAG), an auto-parts maker based in Aurora, Ontario in Canada, is back for a fifth consecutive year. It sells a wide variety of parts to virtually every major automaker in the world.
I owned this stock for most of my clients (and personally) in 2011 through 2015, and wish I'd never sold it, as it was up almost 31% last year. It has grown its earnings at better than a 20% clip in the past five years, yet the stock can be had for less than 10 times earnings.
Three-Time Members
A trio of stocks returns for a third year in the Sane Portfolio: Foot Locker (FL), Lear (LEA) and PulteGroup (PHM).
In the seven years from 2009 through 2016, Foot Locker stock marched up from about $7 to about $70. Last year, sales were flat and earnings tailed off; the stock sank to about $47, where it remains. Analysts think earnings will be up this year, and I like the stock at 11 times earnings.
Lear, based in Southfield, Michigan, makes car parts for automakers worldwide. Seating and electrical systems are its specialties. It has shown a profit nine years in a row, with profits particularly strong of late.
PulteGroup is a homebuilder based in Atlanta. Its growth has accelerated recently, but homebuilding activity nationwide seems to be slowing.
Two Timers
Back for a second year are Tyson Foods (TSN) and Carnival (CCL). Tyson produces and sells beef, chicken and pork; it also has a fast-growing prepared-foods operation. Carnival is one of the world's largest cruise lines. Its business is struggling a bit in Europe, but doing well in the U.S. and Asia.
Newcomers
Allstate (ALL) was previously in this portfolio in 2001 and 2002. In the past 15 years, the car and home insurer has been profitable 14 times.
Comcast class A (CMCSA) is one of the largest U.S. cable companies. According to Wikipedia, it has about 22 million subscribers, trailing AT&T with about 25 million, and ahead of Charter Communications, with more than 16 million.
Newell Brands (NWL) sells consumer products such as Bicycle playing cards, Graco cribs, Goody hair products, Jostens rings, Oster blenders, Rubbermaid kitchenware and Yankee Candle candles.
Phillips 66 (PSX) refines gasoline and sells it through more than 8,000 gas stations worldwide, most of them carrying the Phillips 66 brand. Earnings are on the rise, as the price of gasoline has been recovering.
Sanderson Farms (SAFM), a chicken producer, is subject to the vagaries of chicken prices (its revenue) and corn prices (a major cost). That makes it risky, but I find it attractively valued.
I'll wrap it up with Thor Industries (THO), a major producer of recreational vehicles. It earned 27% on stockholders' equity in the past year, and analysts think the good times will continue to roll.
Disclosure: I own Foot Locker, Magna, Phillips 66 and Tyson for one or more clients. I own Sanderson Farms for most clients and personally.
—-
John Dorfman is chairman of Dorfman Value Investments LLC and a syndicated columnist. His firm or clients may own or trade securities discussed in this column. He can be reached at jdorfman@dorfmanvalue.com.