Harold Hamm Buys Yet More Continental Resources Stock
Posted: June 04, 2019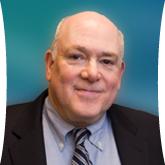 Harold Hamm, 73, is a multibillionaire, a major Republican donor and a pioneer in shale drilling in the Bakken formation (located in North Dakota, Montana and adjacent parts of Canada).
Hamm has a big appetite for the stock of Continental Resources Inc. (CLR), the oil-and-gas company he runs. He snapped up 93,000 shares in May, and that was nothing compared to the 791,828 shares he bought in March and the 883,977 shares he purchased in February.
All told, Hamm now owns more than 286 million shares of Continental Resources, or about three-quarters of the company's stock. Not bad, considering that the company has a stock-market value of more than $13 billion.
About 82 million shares are in the hands of the public — which could include you, if you're so inclined.
I think following Hamm's example and purchasing Continental Resources shares might be a good move. The shares sell for about 14 times recent earnings, which isn't expensive. On next year's earnings, the multiple is a little over 10, which I consider very attractive.
Conventional wisdom cautions people not to buy into companies that are closely held by insiders because the regular shareholders have little or no control. Well, that's true, but regular shareholders have minimal control at a great many companies.
Cut in half
Last summer, Continental Resources briefly sold for more than $70. Today it fetchs about $35. Oil prices are down, and so are all energy stocks. But a Middle East flare-up or a gradual shift in supply and demand could change the picture.
Energy stocks like Continental may give you indigestion for a while, but I suspect that in a year or two they will make you feel like you've eaten a delicious meal.
Change at Universal
At Universal Insurance Holdings Inc. (UVE), based in Fort Lauderdale, Fla., Sean P. Downes, the chief executive officer, normally sells 20,000 of his company's shares each month. However, once in a while he buys, and the record suggests those buys may be worth paying attention to.
Downes bought some shares in May and June 2016, and those shares have appreciated more than 50% since (though May 31). Since then, he has sold, not bought — until last month, when he bought 10,000 shares at $28.50.
In all, Downes owns 1,496,247 shares. At the May 31 price of $29.04, they were worth more than $43 million.
This stock, too, is way down from its high (about $50 a share last fall). I like it at the current valuation of nine times earnings and 1.2 times revenue.
Track record
This is the 50th column I've written about trades by corporate insiders (legal insider trading). I'm able to collate one-year results for 40 columns — all those written from 1999 through a year ago.
In my June 2018 column, I discussed Tesla Inc. CEO Elon Musk's complaint that "boring bonehead questions" asked by analysts were "not cool." I said I would stay away from Tesla stock even though Musk had just paid $9.8 million to buy more of it. I cited ballooning debt and king-sized losses.
Since then, Tesla shares have dropped 37%, while the Standard & Poor's 500 Index has inched up a couple of percent.
Regrettably, I also said not to buy shares in CSX Corp. at $65, even though CEO James Foote had just spent nearly $300,000 to do so. I said I would like CSX at $50. It never went there, and is now at $74 and change.
In the 40 columns for which I have data, my buy recommendations have beaten the market by an average of 1.8 percentage points over 12 months.
Stocks that showed insider buying, but that I said I wouldn't buy, have fallen an average of 15.7% in a year, trailing the S&P 500 by 24 percentage points.
Stocks where I pointed to insider selling have beaten the S&P by 2.1 percentage points, proving that (a) I am fallible, and (b) selling is a less reliable indicator than buying.
Finally, there were 11 stocks where I noted insider buying but made no recommendation or an ambiguous comment. These have beaten the index by 16.3 percentage points per year.
Bear in mind that my column recommendations are theoretical and don't reflect actual trades, trading costs or taxes. Their results shouldn't be confused with the performance of portfolios I manage for clients. And past performance doesn't predict future results.
Disclosure: I have no positions in the stocks discussed in today's column, for myself or for clients.
John Dorfman is chairman of Dorfman Value Investments LLC in Newton Upper Falls, Massachusetts, and a syndicated columnist. His firm or clients may own or trade securities discussed in this column. He can be reached at jdorfman@dorfmanvalue.com.